Wendy's arrival greeted with excitement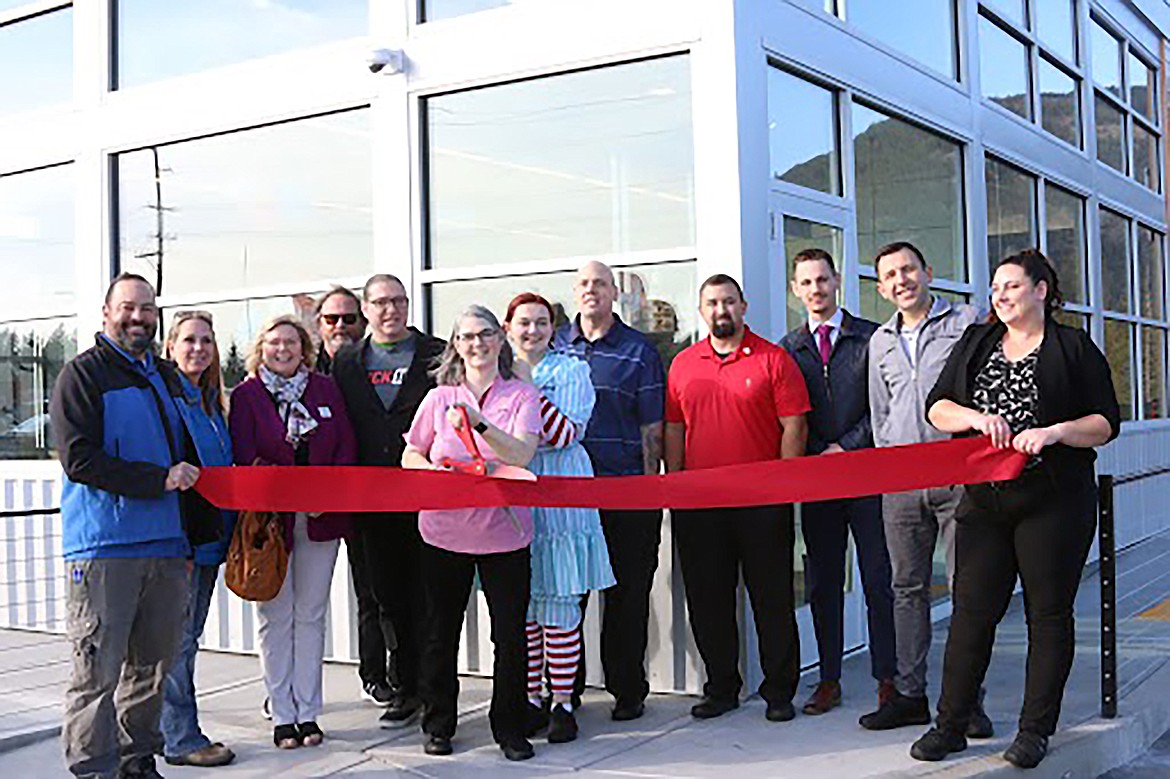 Wendy's and Ponderay officials gathered together Friday to celebrate the grand opening of the new restaurant.
(Photo by EMILY BONSANT)
by
EMILY BONSANT
Staff Writer
|
October 9, 2021 1:00 AM
PONDERAY — Wendy's not-so-soft grand opening this week had cars backed up around the parking lot and almost to U.S. 95.
While the official grand opening was Friday, the Ponderay Wendy's has been a popular spot through the week since an unofficial "soft open" on Tuesday. The rest of the week also saw "soft open" periods as training geared up for the official grand opening.
As part of the grand opening, the restaurant gave away Wendy's branded items as well as two tickets for $1,000 gift cards from Schweitzer Mountain. A winner was announced on the radio.
Rich Mann, director of marketing and special projects, for Wenspok Companies was in attendance at the ribbon cutting. Wenspok Companies focuses on local foods, such as the wheat which goes into buns used in the restaurants.
"All the wheat for our Wendy's buns comes from Montana and is processed by Franz Bakery," said Mann.
Based in Spokane, Wenspok Companies is a Wendy's franchisee with 64 restaurants in Central and Eastern Washington, North and Southwest Idaho, Oregon, Northern California, Nebraska, Colorado, South Dakota, and Kansas.

In addition to a focus on quality food, Mann said Wenspok places an emphasis on giving back to the community. It's part of their work to carry on the values of Wendy's Dave Thomas and his nonprofit foundation for adoption.
The foundation is funded through their Nuggets for Knowledge program in order to pay for a recruiter to find parents for hard-to-place children who are up for adoption, said Mann.
"It is hard to see kids aging out of the program," said Mann. "It is incredible to see how many kids need forever homes."
Mann said that Wenspok owner Peter Nesbit has done a lot to make people get out there and give back, not just employees. Ponderay Wendy's has hired 48 employees.
"The Greater Sandpoint area is similar to the other communities that we have based our restaurants," said Mann, "on the smaller size of 9,000 or so people. Like the places we are in Kansas."
Staff from headquarters in Spokane will be coming up throughout the next week, said Wenspok officials.
---