Bonner County History - Oct. 10, 2021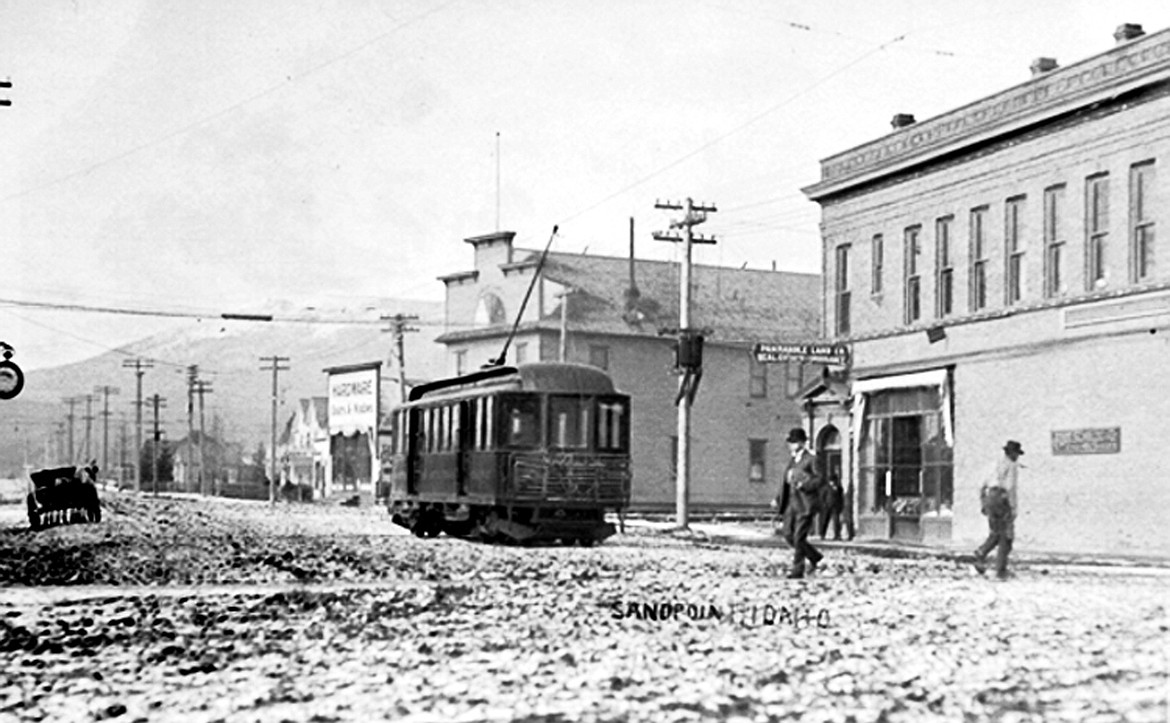 |
October 10, 2021 1:00 AM
From the archives of the
Bonner County History Museum
611 S. Ella Ave., Sandpoint, Idaho, 83864
208-263-2344
50 Years Ago
Sandpoint News-Bulletin
Oct. 10, 1971 – SEVEN COMMENDED
Seven SHS students, a new school record, are commended for their high scores on the 1971 National Merit Scholarship Test: Russell Faux, Valarie Fisher, Elizabeth Nordeen, Susan Hanson, Rick Heitman, Kathleen Taylor and Steven Palmen.
•••
JUNIOR HIGH NEWS
The newly-elected student body president is Paul Klatt; vice-president is Margaret Morton. Sonja Olson was named secretary of the council.
Cheerleader tryouts were Sept. 16 in the Junior High gym. The following were chosen from the 9th grade: Priscilla Faux, Kathy Spring, Cheryl Koster and Sally Chronic. Sonja Olson was elected as mascot. Eighth graders elected were Sarah Faux, Diane Madsen and Rhonda Hansen. Cindy Farmer and Linda Staglund will represent the 7th grade.
•••
HONEYMOONED IN VICTORIA, B.C.
Mr. and Mrs. Michael D. Boeck (Sheryl Dee Morton) were married Sept. 4 in the First Presbyterian Church in a double-ring service. Parents of the couple are Mr. and Mrs. William Morton, Jr. and Mr. and Mrs. Dale Boeck, all of Sandpoint. After a honeymoon in Victoria, B.C., Mr. and Mrs. Boeck reside in Moscow where he is enrolled for advanced studies at the U of I.
100 Years Ago
Pend d'Oreille Review
Oct. 10, 1921 – CITY BREVITIES
Victor Jacobson and Letha Coleman, a Sagle couple, were united in marriage this afternoon by Justice of the Peace Davis.
The county's schools will have a vacation next week for the teachers' institute at Coeur d'Alene.
The portable school building, ordered to care for the overflow in the city schools' seventh grade, has been put up on the Farmin school ground.
Mr. and Mrs. Chris Larson are the parents of a 10-pound boy, born Saturday evening.
Mr. and Mrs. Earl Farmin's son, Wray, who attends Oberlin college at Oberlin, Ohio, "made" the Oberlin Glee club as second tenor. His parents are pleased with the distinction, as the Oberlin Glee club is one of the finest in the country. During the Christmas holidays it will go on tour to New York City, Washington, D.C., and to several towns in Florida.

•••
BIRDS AND ANIMALS EXPERTLY MOUNTED
Hides Tanned and Made into Rugs, Robes and Hats. Simply Phone Your Order – We Do the Rest. SWOFFORD, 414 Third Avenue, Phone 173.
•••
MAN WAS EXPERIENCED STUNT CLIMBER
Jack Hughes, age 28, who died at City hospital last week after falling from the corner of the J.L. & Co. building, was known throughout most of the U.S. as the "Human Fly." He began climbing seven years ago and has some excellent scaling feats to his credit, including the 32-story Dime Savings Bank at Detroit, Mich., the Polk county courthouse at Des Moines, Iowa, the Westgate hotel at Kansas City and others of similar proportions
For more information, visit the museum online at bonnercountyhistory.org.
---