Bonner County History - Oct. 12, 2021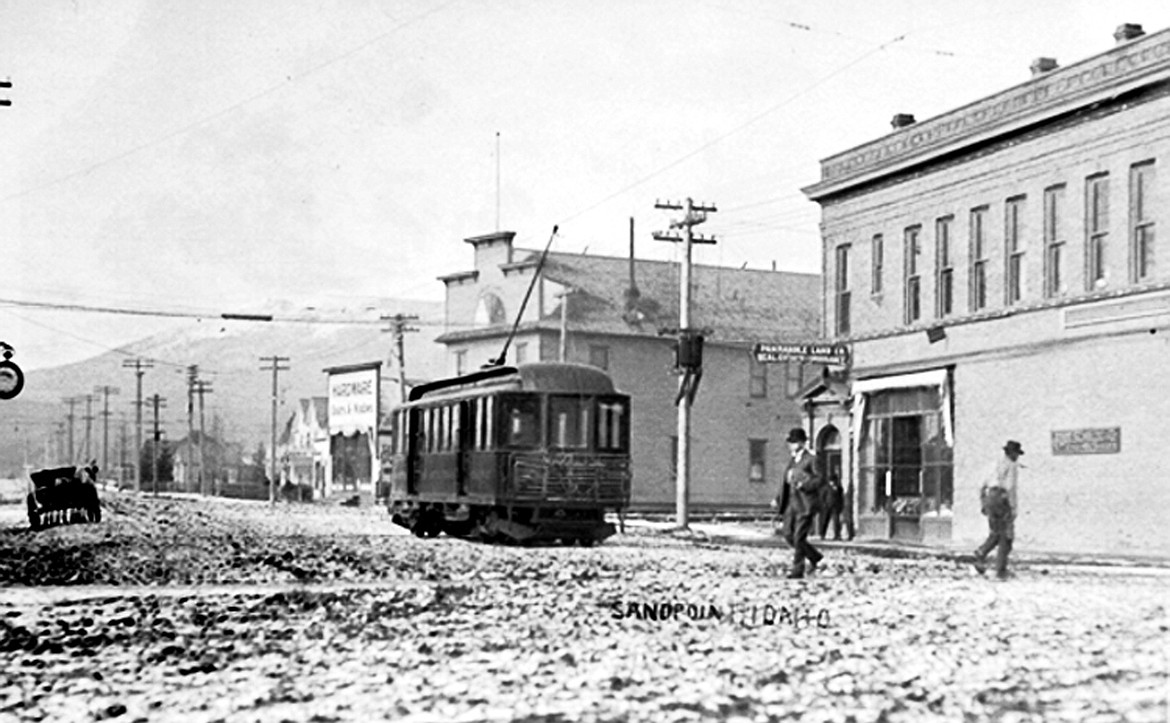 |
October 12, 2021 1:00 AM
From the archives of the
Bonner County History Museum
611 S. Ella Ave., Sandpoint, Idaho, 83864
208-263-2344
50 Years Ago
Sandpoint News-Bulletin
Oct. 12, 1971 – JUNIOR HIGH NEWS
Pep Club members selected officers for the 1971-72 school year. Judy Carter will be at the helm as president. Assisting her are the following girls: Kelly Rhodes, vice-president; Connie Hicks, secretary; April Brown, treasurer; Connie Madsen, social promoter; Karen Williams, 7th grade sergeant-at-arms; Robin Krum, 8th grade sergeant-at-arms; and Julie McCormick, 9th grade sergeant-at-arms.
•••
EXEMPLAR RITUAL GIVEN TO FOUR
At the Xi Eta Chapter, Beta Sigma Phi fall meeting in Jan Ayres' home, officers were elected: president, Joann Cogswell; vice-president, Clarice Parsons; secretary, June Jeffres; treasurer, Wayv Gill; sponsor, Vivian Palmer. The exemplar ritual was given to Dee Dee Jones, Delsie Marienau, Mary Neuder and Mary Verdal. Lucille Allen served dessert.
•••
PUNT, PASS & KICK WINNERS
Eighteen youngsters showed their budding football abilities during the annual PP&K contest sponsored by Cady & Pier Ford. First place: Bob Schoonover, age 8; Pat Perry, 9; Dale Reed,10; Tracy Jones,11; Bernie Beyer,12; Dan Campbell, 13. Second place, age 8 to 13: James Schultz, Doug Schoonover, Roy Spiller, David Sass, Alan Reed and Mark Hoekma. Third place: Darrell Chapin, Jim Rosholt, D. Leckner, Chris Miller, Bob Brown and Tom Brown.
100 Years Ago
Northern Idaho News
Oct. 12, 1921 – LOCAL BRIEFS
Elks' Charity Ball, Liberty Theater, Oct. 21.
Miss Regina Elliott arrived home for the weekend from Sunnyside where she is teaching this year.
•••
CHOO CHOOS FLIRT IN LACLEDE YARDS
Laclede was the scene of a wreck early Saturday. The engineer of the westbound freight lost his bearings in dense fog and passed the switch at the east end of the yards without knowing it. The first he knew of his error was when his engine crashed into the eastbound freight which held the right-of-way.
•••
DYNAMITE EXPLODES; MAN DIES
Martin Frank, 45, died as a result of a dynamite explosion while working on construction of the power line between Sandpoint and Talache. Frank, who was working with others in blasting stumps along the power line right of way, had gone to light some fuses, evidently forgetting one was already lit. The explosion with the tragic result followed. Frank's death is the third of a series of fatal accidents in the past two months sustained by Armstead employees.
•••
POSTOFFICE WANTS HOUSES NUMBERED
The postoffice is conducting a nationwide campaign to have all buildings properly numbered and equipped with a suitable mail receptacle or opening in the door. As a preliminary step, on Oct. 19, 1921, postmasters of every postoffice with city or village delivery service will require carriers to report every home and business place on their routes not so numbered and equipped.
For more information, visit the museum online at bonnercountyhistory.org.
---