Bank robbery victim has local connection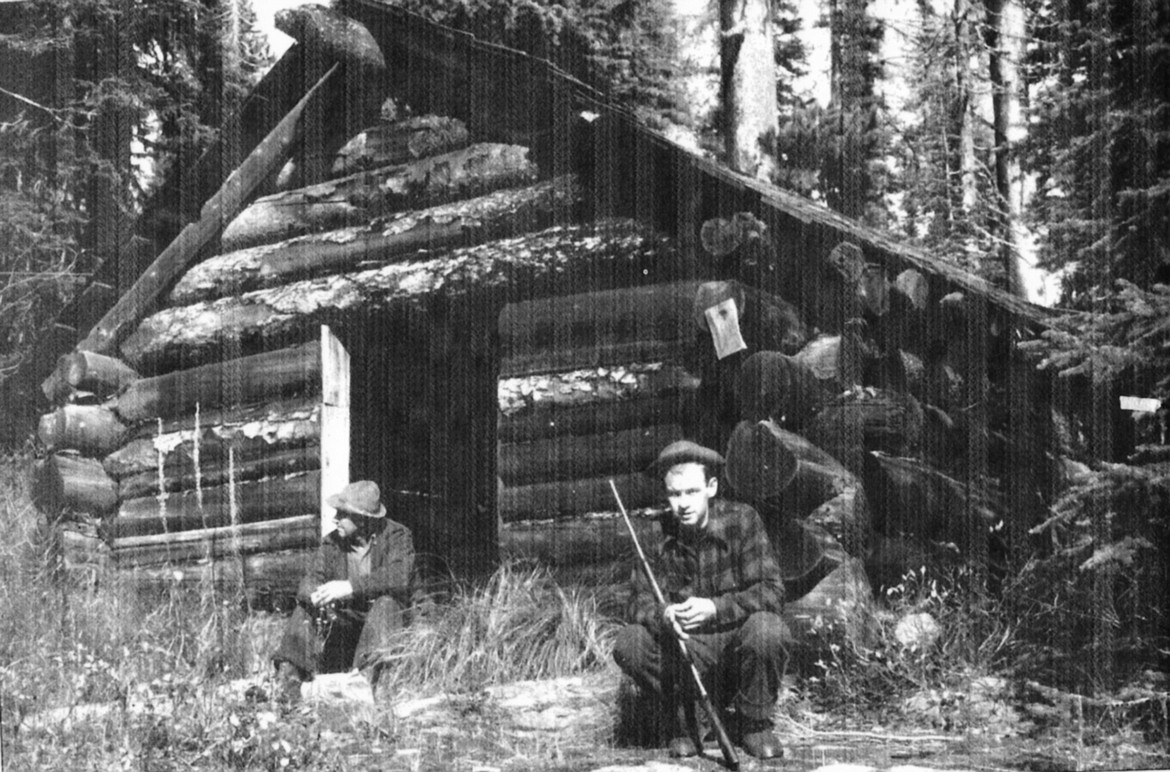 A pair of local residents are pictured outside a barn in 1947 in the "Looking Back" photo shared by the Priest River Museum.
(Photo courtesy PRIEST RIVER MUSEUM)
|
October 13, 2021 1:00 AM
20 Years Ago — 2001
Sheriff takes over
On Oct. 1 Sheriff Phil Jarvis' deputies officially took over protection of the city. For months, deputies have been filling the gaps left by a shortage of city officers. In August, city council members, in a cost-cutting move, contracted with Jarvis to provide law enforcement inside the city limits full-time.
30 Years Ago — 1991
New clerk selected
In a consensus vote last Tuesday night, Barbara Takenaka was selected new Priest River deputy clerk. Takenaka, who will begin duties in mid-October, has worked as Oldtown city clerk since June.
40 Years Ago — 1981
Good news, bad news
Area residents got some good news and some bad news this week. On Wednesday, the postal service announced a two-cent postal increase, from 18 to 20 cents, effective Nov. 1. The good news is that Louisiana-Pacific mills in this area opened up on Monday, which means one of the big lumber firms is back in operation. Diamond and Brand-S are both down.
50 Years Ago — 1971
Money on a bush
Herb Shawgo, janitor at the Priest River office of the First National Bank, while cleaning the outside of the drive-in teller window, fund two $100 bills on a shrub. The unhappy party who dropped the money was located the next morning. In the meantime, Herb is keeping mum about which shrub is growing money.
60 Years Ago — 1961
Bauer to attend
The Priest River Chapter of the Future Farmers of America will be represented at the National FFA Convention at Kansas City, Mo., by John Bauer, chapter president, Oct. 10 to 13. John will have the opportunity to visit such places as packing houses, livestock exchange, stockyard, an oil refinery, farm machinery assembly plant, steel plant, and other major points of interest. The delegates will also have the opportunity to listen to top speakers from industry and government. One highlight will be a speech given by Capt. John McKone, member of the RB-47 crew shot down over the Barents Sea last year and held captive by the communists until January of this year.
70 Years Ago — 1951
Buys real estate office
George Connolly has purchased the Bob Dow real estate and insurance business and is now in possession. It will be continued as the Bob Dow Agency.
80 Years Ago — 1941
Gym work proceeding
The plastering in the new high school gymnasium is about completed. The hardwood floor is better than half put down.
90 Years Ago — 1931
Locked in bank vault
Mrs. G.T. MacAlexander (Vivienne) writing to her mother, Mrs. C. W. Beardmore, states that her husband was one of the victims that was locked in the bank vault at the time of the robbery of the St. Maries bank. The men were released five minutes later.
100 years Ago — 1921
In new home
Runck's Garage has completed moving into the new modern home on the corner of Cedar and High streets.
---