Vernon Mott Hollett Jr., 90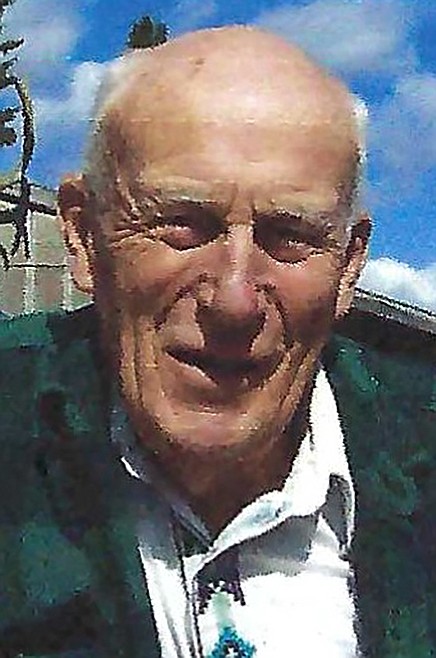 |
October 13, 2021 1:00 AM
Vernon Mott Hollett Jr., 90, passed away on October 10, 2021, in Sandpoint, Idaho.
Vernon is survived by his sons, Gordon (Melanie) Hollett of Priest River, Idaho, Gary Hollett of Priest River, Idaho, and Glen (Lori) Hollett of North Pole, Alaska; and daughters Gail Hollett of Priest River, Idaho and Ginger Hollett of Sandpoint, Idaho. He also is survived by 19 grandchildren and numerous great-grandchildren and great-great grandchildren.
Vernon's wife, Lura L Fox Hollett; his half-brother, Wade "Buster" Norvell; and his parents preceded him in death.
Vernon was born in Burlingame, California, on April 19, 1931, the son of Vernon Mott Hollett Sr. and Dorothy Marie Zoellick.
Vernon joined the Air Force during the Korean War and served for two years, two months and two days being honorably discharged.
Vernon worked for Cal Trans in the 1960s, relocated with his wife and four youngest children to Priest River where they started a dairy.
They sold the dairy farm in the late 1990s. Vernon and his wife Lura built a new home across from the dairy and lived there until 2015.
Vernon served on Northern Lights Electric Board of Directors for 13 years, retiring from that position in 2014.
They moved to assisted living for a short time in 2015, finally living at Life Care in Sandpoint.
Vernon will be missed.
Graveside services will be conducted at 11 a.m. on Saturday, October 16, 2021, in Seneacquoteen Cemetery with Pastor Tim of Valley Baptist Church officiating.
Family and friends are invited to sign Vernon's online guest book at www.coffeltfuneral.com.
Arrangements are under the care of Coffelt Funeral Service
---