Bonner County History - Oct. 14, 2021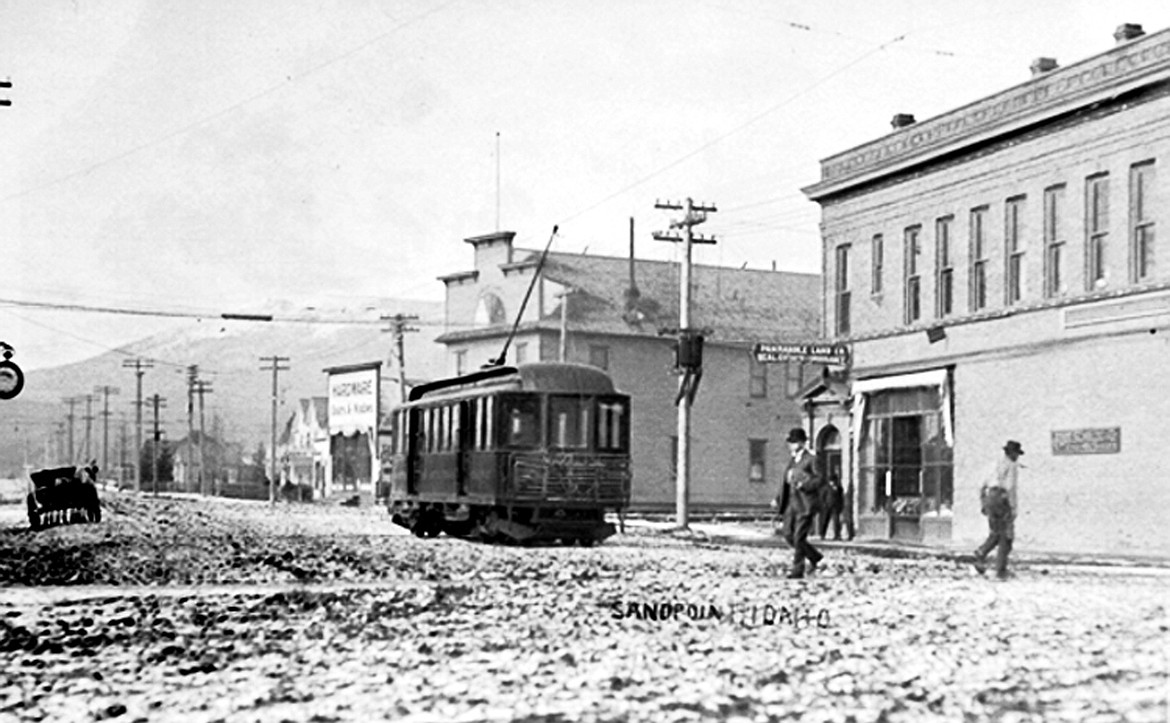 |
October 14, 2021 1:00 AM
From the archives of the
Bonner County History Museum
611 S. Ella Ave., Sandpoint, Idaho, 83864
208-263-2344
50 Years Ago
Sandpoint News-Bulletin
Oct.14, 1971 – HIGH SCHOOL NEWS
Miss Florine Dooley's drama club will present "The Diary of Anne Frank" next month, with the dates tentatively set for Nov. 18-20. Anyone may try out.
•••
LOCALS IN TV COMMERCIALS
You'll soon see the Lake Pend Oreille area – and its residents – on Kellogg Corn Flakes TV ads. Local residents serving as actors were Dean Currie, Dr. Gerald H. Lewis, Heather Metz and Dan Puckett.
•••
KINCAID NAMED TO LIBRARY BOARD
Ray Kincaid, manager of Bargain Supplies, Inc. was appointed to the Sandpoint public library board of trustees to complete the term of Mrs. Jack Jones, who moved to southern Idaho. Mrs. Bernice Lewis was reappointed for an additional term on the library board. Her new term will expire Dec. 31, 1975.
•••
PROUDLY WE SALUTE…
AFCM Bud Timblin, Sandpoint, flew to Rota, Spain for two weeks' training as a member of Patrol Squadron 69 (VP69), attached to the Naval Air Reserve Training Unit, Whidbey Island, Oak Harbor, Wash. The initial flight from the NART Unit to Naval Station Rota was approximately 7,000 miles.
Navy Seaman Apprentice Rex G. Benda, a 1969 SHS graduate and the son of Mr. and Mrs. Arnold Benda, Rt. 1, Sandpoint, graduated from basic training at the Naval Training Center, San Diego.
100 Years Ago
Pend d'Oreille Review
Oct. 14, 1921 – SNAPPY STUFF
Gem theater manager J.B. Gardner has received word from his Spokane distributor that the news reels which will be shown here Sunday will contain 400 feet of the world's series baseball games.
•••
CITY BREVITIES
A daughter [Lois] was born to Mr. and Mrs. Carl Tifft Monday morning.
Born, to Mr. and Mrs. L.E. Ulrich, a 9-pound girl [Barbara Jean, who married Pat McCrum] Tuesday.
A daughter was born to Mr. and Mrs. Herbert Stoll of Dover Sunday evening.
•••
VOLUME OF TRADE IS GOOD
Sandpoint's fourth community bargain day was another success. A promising feature was the free auction service at the farm market lot on Cedar and Fifth avenue, where a large crowd held forth most of the afternoon and much goods changed hands. The leading sales were a Jersey cow for $60 and a disc for $18. Clinton Twiss was the clerk of sale.
•••
APPLE SHIPMENTS STOP LUMBER TRAFFIC
The Great Northern, in rushing cars to Wenatchee, Wash., to take care of its biggest apple crop, has created a shortage of cars for the movement of lumber. The Humbird mill at Newport and the White mill at Laclede are reported to be unable to secure G.N. cars, but with Sandpoint being a competitive point, no Great Northern car shortage is felt here.
For more information, visit the museum online at bonnercountyhistory.org.
---