Robert 'Bob' Bash Sr., 80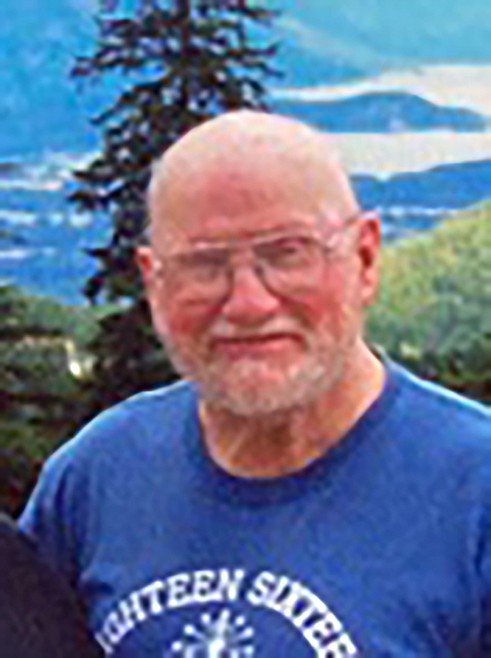 |
October 14, 2021 1:00 AM
Robert "Bob" Bash Sr., 80, of Sandpoint, Idaho, left this world to be with our Lord Jesus Christ on October 11, 2021.
Bob was born on August 27, 1941, to Lester and Alice (Ames) Bash in Portland. Indiana. He graduated from Portland High School in 1959. During his senior year in high school, he was named to the Indiana All State Football Team and his high school football team was undefeated during the entire season.
Following graduation of high school, he married Ellen Marie Scholer of Pennville, Indiana. Surviving besides his wife, are three children, Robert "Bob" Bash Jr. of St. Petersburg, Florida, Jeffrey "Jeff" Bash and his wife Silvia of Sandpoint, Idaho, and Jennifer Ahiakonu and her husband Moses of Sandpoint, Idaho. Bob was preceded in death by his son, Gary Bash, who died in early childhood. Bob and Ellen have three grandchildren, Tyler Bash and Trenton "Trent" Bash of Madison, Wisconsin, and Jessica Bash of Moscow, Idaho.
Bob is also survived by one brother, Marion "Poke" Bash of Danville, Kentucky. Bob was preceded in death by six brothers and two sisters, Charles, Lester, Jr., James "Jim," Donald "Donny," Mike, Bob's twin Richard "Dick," Rosemary, and Mildred (Schubert).
After high school, he obtained a bachelor of science degree in education, followed by a master of arts degree in education at Ball State University in Muncie, Indiana. He went forward to earn a doctorate degree in curriculum development from the Department of Education at the University of Wyoming in Laramie, Wyoming. He served as principal and superintendent of schools at: Carey, Idaho, Culdesac, Idaho, and Idaho City, Idaho.
He loved the out-of-doors and was an avid and accomplished sportsman with a special passion for hunting bears.
Bob never met a stranger. He loved serving the Lord Jesus Christ by teaching Sunday school classes and had an extraordinary love for children of all ages.
Funeral services will at 11 a.m. in the Chapel at the Coffelt Funeral Home. Followed by burial at Pinecrest Memorial Park, 499 Pinecrest Loop, Sandpoint. Pastor Mark Verstain will be officiating.
Family and friends are invited to sign Robert's online guestbook at coffeltfuneral.com.
Funeral arrangements are under the care of Coffelt Funeral Service.
---