Sandpoint hosts regional title doubleheader today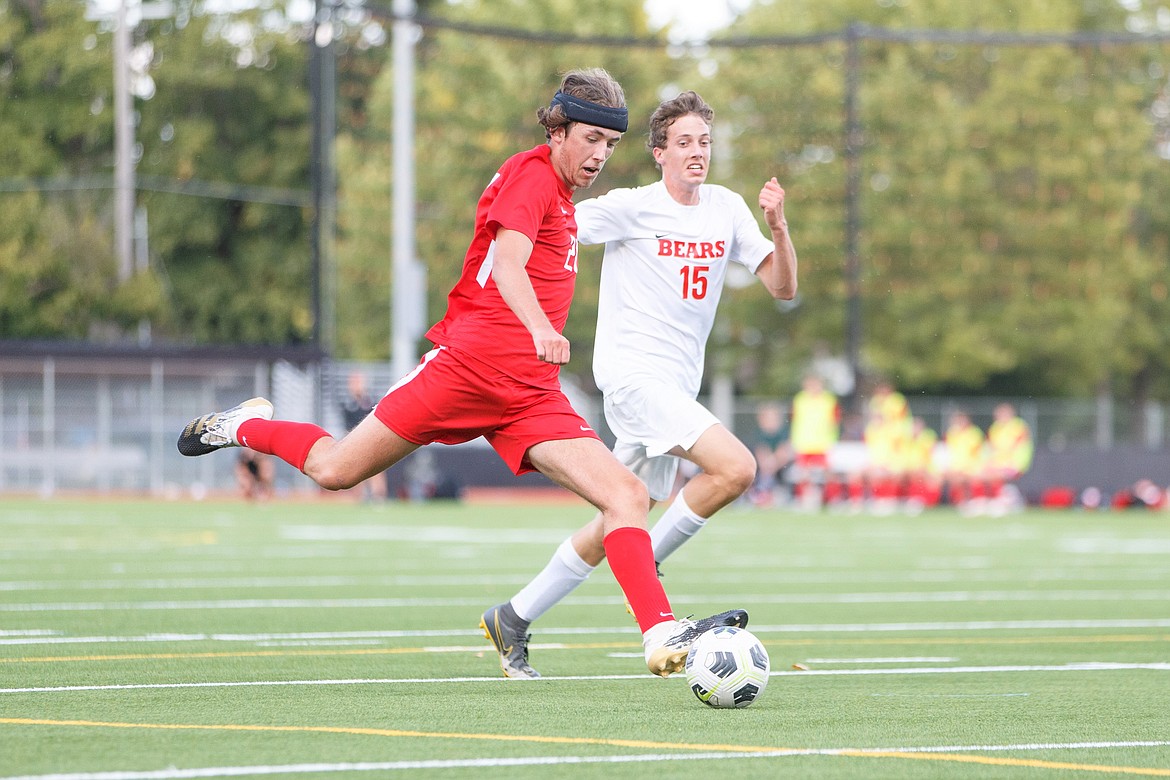 Junior Randy Lane prepares to fire a shot on goal with Moscow's Tyler Wooley nearby during a match on Aug. 31 at War Memorial Field.
(Photo courtesy of JASON DUCHOW PHOTOGRAPHY)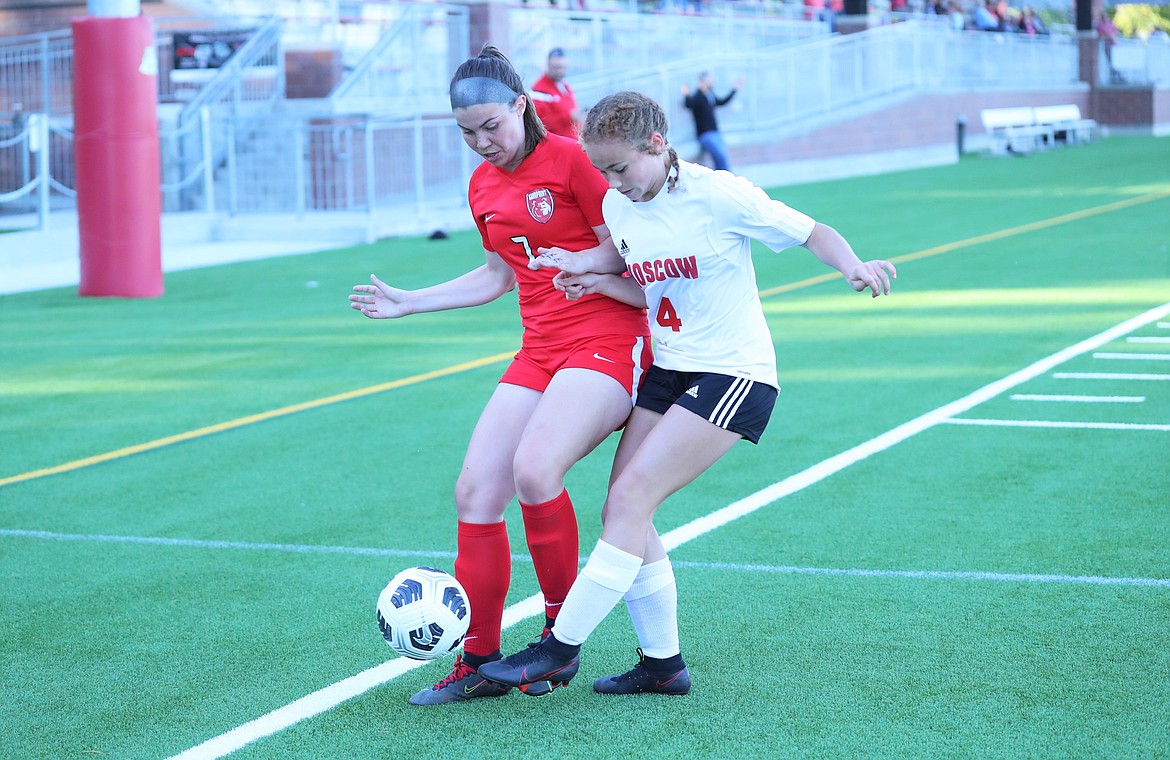 Sandpoint senior Sierrah VanGesen (left) fights off Moscow's Jessika Lassen for possession of the ball during a match on Sept. 23 at War Memorial Field.
(File photo by DYLAN GREENE)
Previous
Next
|
October 14, 2021 1:00 AM
SANDPOINT — A pair of state berths will be up for grabs today.
For the second straight year, No. 1 seed Sandpoint and No. 2 seed Moscow will square off at War Memorial Field to determine who will receive the region's berths to state in boys and girls soccer.
For the Sandpoint girls, Thursday's 4A Region 1 title game presents an opportunity for redemption. Last fall, the Bears upended top-seeded Sandpoint 2-0 on its home turf to end a seven-year state streak for the Bulldogs.
Prior to 2020, the last time SHS missed out on qualifying for the state tournament was in head coach Conor Baranski's first year at the helm in 2012.
State has become an expectation for the program, so last year's downfall was certainly hard to swallow.
But this season, the Bulldogs were determined to prove 2020 was just an enigma, and so far they have. Sandpoint has returned to its state-title contending form and boasts a perfect 12-0 record entering the regional championship.
SHS is the second-ranked team in 4A, according to MaxPreps, and the only squad in the state in their classification that has yet to suffer a defeat or draw this season. They have also earned seven shutout victories. The Bears are 4-8-1.
Sandpoint beat Moscow 4-1 and 2-0 in their two regular season meetings, and the Bulldogs are eager to remind the Bears who has ruled girls soccer in North Idaho for the last decade.
The Sandpoint boys already got a taste of redemption when they dethroned Moscow 3-0 in the regional title game last season to secure their first trip to state since 2017.
The Bears crushed the Bulldogs' hopes of a state berth in 2018 and 2019, so Sandpoint was certainly happy to hand Moscow a taste of its own medicine last fall.
2020 was all about getting back to state for SHS, this year head coach Tanner French and the players are looking to return the program to its glory days and get back to battling for state titles year in and year out.
The Bears stand in the way of a second straight state trip for Sandpoint, and the Bulldogs have had the upper hand on Moscow so far this season, beating them 4-1 and 4-0 in the regular season.
Sandpoint (7-4) is ranked No. 3 in 4A, according to MaxPreps, and has five shutout victories. The Bulldogs' only losses came at the hands of Lake City and Coeur d'Alene. Moscow is 3-8-2.
The Bulldogs haven't played a match since they beat Lakeland 3-0 in their regular season finale on Sept. 30.
The regional title doubleheader starts at 4:30 p.m. today with the girl's game. The boy's match will follow at 6:30 p.m. The winners of both games will qualify for state. General admission is $5. ASB and century club cards will not be honored at the event.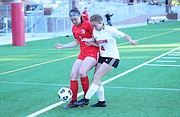 ---