Amy Lizotte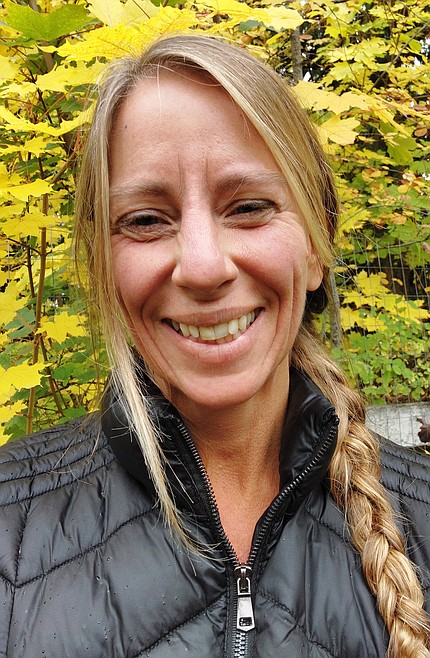 |
October 20, 2021 1:00 AM
Education: University of Idaho, massage therapy, photography, herbal medicine
Occupation: Massage therapist private practice
Family: I have a beautiful 22 year old daughter Ahlya and my family in Hope
I witnessed my dad serve 35 years on the Hope city council and it inspired me to want to give back to my own community. I feel connected to the spirit of intimate small town living and want to help build the infrastructure to support a positive quality of life. I've been attending the council meetings since I moved here to Dover, I have experienced firsthand the power of standing up and voicing concerns and then seeing them be addressed and implemented by the council. I want to inspire others to do the same.

I believe growing up here in the area brings a unique perspective to the council. My work experience in the healthcare industry has allowed me to build relationships with people who hold all types of belief systems and political ideas. I believe that my nonjudgemental, open-minded way of relating to our common human experience, makes me able to see the value of respecting all different ideals.

1) There has been a large increase in traffic over the last several years due to construction creating concern among local residents. 2) Updating the current water intake is top on the list of investment the city needs to address. 3) Managing growth responsibly and maintaining what makes Dover a unique place to live.

1) I would like to see more reduced traffic signs posted on residential roads. The city has just started implementing a new speed limit of 20 mile per/hr, but need to expand to include neighboring routes. 2) The city is going to need to research what the best option is in relation to updating the water intake. 3) Following the comprehensive plan.
5.If elected I would study the new comprehensive plan thoroughly so I can have a solid foundation to refer from for future issues. I would also like to make sure all Dover residents feel that they have a voice in the future of our city.
Dover needs to maintain its identity as a small town. I believe this is important because Dover lacks the infrastructure of schools, markets, fuel, law enforcement and so on. Dover is not Sandpoint and has different issues to work on than a larger city.

VOTE! Be involved. Show up to the meetings. Your voice matters on concerns and issues you see need attention.

Yes I believe the current council has been attentive to running the city in a diplomatic way. They have worked hard to put together a new comprehensive plan to help move Dover in a progressive direction. I have witnessed two mayors come and go and council members change seats as well. However, with all the changes they have been able to pull together and continue to address the important issues facing the city.

I don't really think any stone has gone unturned in this election process. I have been impressed with the turn out and spirit involved. It has pushed everyone to dig deep on knowing what is important to maintain a viable community.

This question is difficult to answer in a short forum because it is such a challenge right now. Dover isn't Sandpoint and really lacks any industry.

This question is a great one to collaborate on with the neighboring cities and brainstorm out of the box ideas. I would love to continue to hear from community members and employers what their thoughts are on how to best serve our hard workers. We need to keep in mind that Dover is a unique city that unfortunately lacks the capacity for workforce housing.

Dover is small. I would love to see more community oriented events that create opportunities for open discussion outside of just the council meetings. I like to hear the input of my neighbors in a candid environment. I will work to encourage open communication.
---