Mark Sauter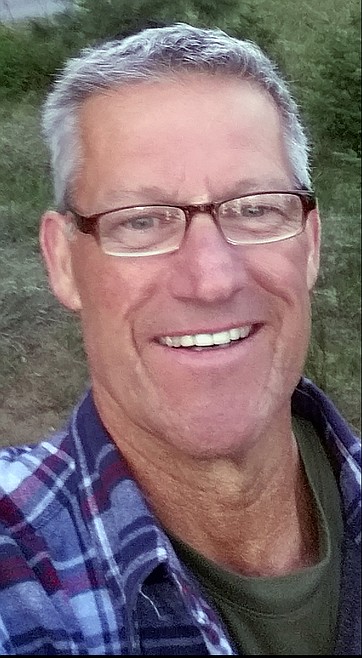 |
October 20, 2021 1:00 AM
Mark Sauter
Dover City Council
Education: B/A Cal-State Los Angeles, MPA Univ. of Southern Calif. (USC)
Occupation: Retired Fire Chief (2016-current) part-time Fire Marshall with Selkirk Fire
Family: 31-year-old daughter, deputy prosecutor; 27-year-old son, Navy pilot
Having a career in the Fire Service taught me the importance of service to my community. It's part of the fabric of our Country. I consider a city council position to be one of the highest forms of community service. I have considerable background with small government/public safety operations. I believe my experience will add value to the Dover Council decisions.

I held all ranks in the FD I retired from and served as a deputy city administrator as well. Throughout my career the skills I learned with my master's degree in public administration have served me well. I've volunteered for numerous non-profit groups (Sandpoint HS CARE and soup kitchen, etc) and served in leadership positions in many of those groups. I have a history of studying and working hard to find the best solutions for problems. I'm comfortable working with others and looking for the best outcomes. I've served as the President of the Bonner County Fire Chiefs Association since 2019.

Limited administrative capacity to complete the important work of the City. City direction and operations largely depend on the Mayor and City Councils work ethic and production. Dover needs five dedicated, working, elected officials (currently Dover has three). I have a long history of committing myself and contributing my professional efforts in a positive manner and working with others.

Infrastructure improvements and allocation of projects. Dover has several public projects that need to be completed- Water system improvements, a new Post Office, and street work. All these basic government projects need to be managed, followed-up on and kept within budget. I have background in all these types of activities/issues.

Keeping decision making focused on what's best for the community. I want to be the voice for all of Dover, focusing on what's important for the entire town. I believe in old-fashioned hard work to figure out the best solutions for the community and then contributing the effort to communicate those solutions. I believe the projects noted above benefit ALL of Dover.
4.Follow up and follow through with the city Comprehensive Plan, keeping decisions and solutions within budgets, collaborating with other council members, and making transparency an integral part of council decisions.
Be thankful and show my gratitude by being a committed elected city official. I am committed to listening and learning all I can about the issues impacting Dover.


The race is just starting. I think its responsibility…to the voters and the city of Dover. The City Council must get things done at the government level and the administrative level. It takes effort and time to accomplish the basic work. Dedication to the council duties is what's expected by the voters and what can build their confidence in their elected officials.

We need to listen to our residents and value the 'greater good' solutions as we focus on our options and decisions. At the local government level, we (as elected council members) need to be responsible administrators of the public resources we manage. We need to be fiscally responsible, carrying out the basic government functions of water, sewer, public safety and roads and doing the work in an inclusive way for the entire community.

Yes, I believe the current Council has a good start in place. The water system improvements and the post office project will improve the community infrastructure. These projects need to be implemented and done inside the financial constraints we have. There are always other problems that surface throughout a budget year and of course, on-going maintenance issues to address.

What are your qualifications to fill this city council position and how will you get things accomplished?
I have served in several capacities in governmental roles. At every level I have made the best decisions possible given the inputs I had. I have a history of working with people and getting things done. I take the steps necessary to achieve results. The research often demands independent study, listening to the residents and communicating with experts. This problem-solving effort is what it takes to be accountable and transparent to the residents of Dover.
Dover has a limited number of businesses but still must watch the restrictions we pass and regulate. The city adopted a comprehensive plan in 2018, it may be time to review it and ensure it still meets the needs of the community.

We can monitor our housing production and development process and ensure it's as efficient as possible. Dover does have land that will be developed soon; the City Council needs to be sure the development meets the needs of the community and follows the comprehensive plan. Workforce housing is a bigger issue than Dover. Collaboration with outside agencies, utilizing grants and other communities' practices should be researched and considered. We need to do our part and participate in the solutions that can work in (and for) our community.


To start, post the meetings on the city website. Encourage resident feedback through city council communications via live audience, Zoom, written comments. I'm interested in developing a simple newsletter for our residents. I've found basic communications to be very helpful and informative.
I plan to spend the weekends in October walking and knocking. I'm hoping I hear quite a few comments from the Dover voters. Please get out and vote on November 2.
---