SCA questions Coolin boundary line adjustments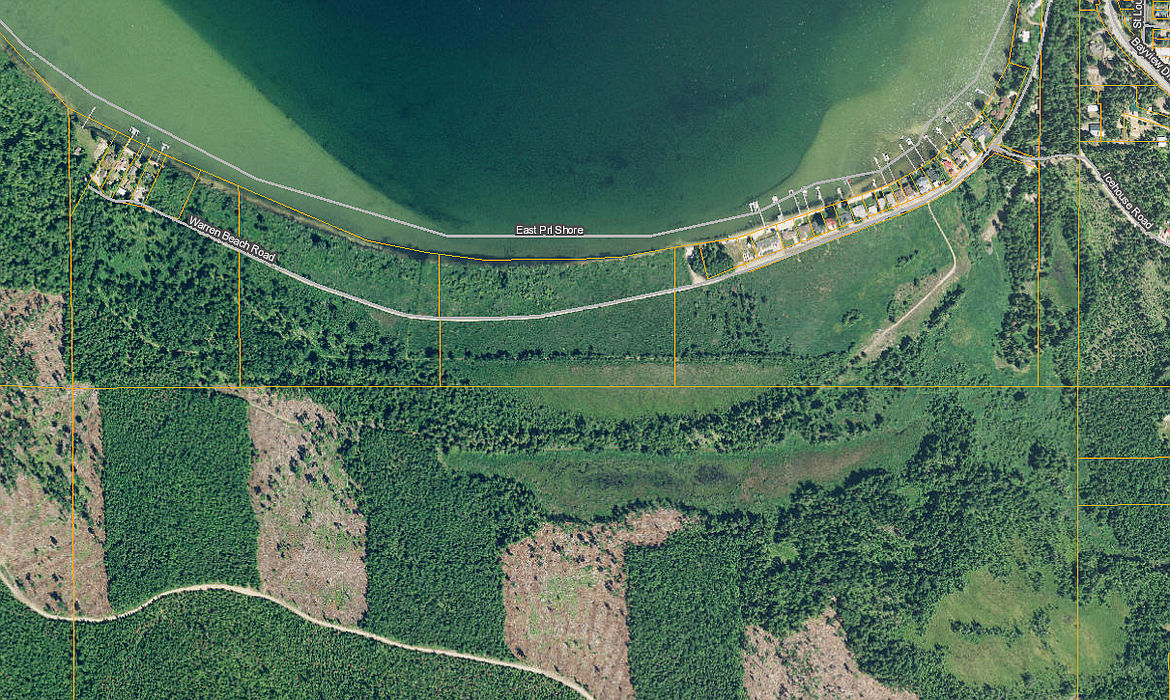 Pictured is a portion of the Coolin Wetland system on the south shore of Priest River. After Tricore Investments LLC acquired the property of April 2021, concerns over potential development caused local conservation groups to express concern.
Courtesy AMY ANDERSON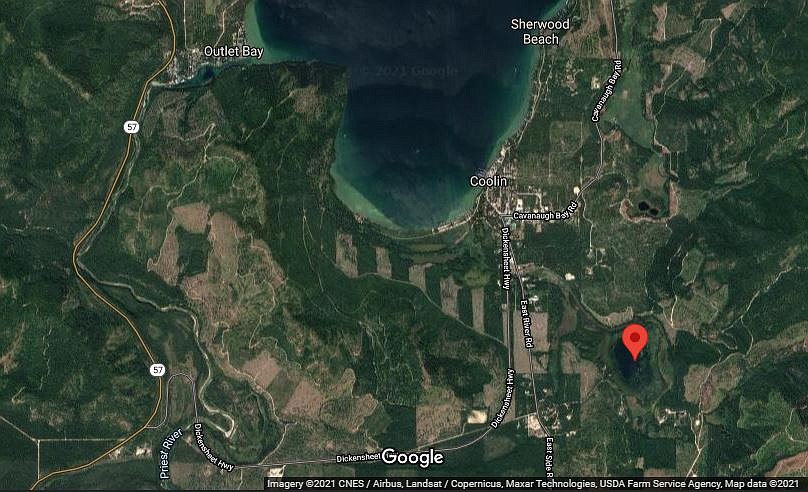 The Coolin Wetlands, otherwise known as Chase Lake, is located near Priest Lake.
Previous
Next
by
EMILY BONSANT
Hagadone News Network
|
October 23, 2021 1:00 AM
▶️ Listen to this article now.
PRIEST RIVER — The Selkirk Conservation Alliance is raising questions over potential legality of boundary line adjustments connected to a possible development owned by Tricore Investments LLC. in the Coolin Wetlands, otherwise known as Chase Lake.
The land was previously in a property dispute between John Stockton and a business partner against Tricore. The land was awarded to Tricore in April.
The questions were prompted by Bonner County Planner Milton Ollerton's decision to administratively approve 27 boundary line adjustments, which created 54 parcels in order to create a 20-acre-plus exempt parcel.
Ollerton and SCA officials both said the adjustments were made before Bonner County Code was updated to close a loophole which allows boundary line adjustment without having to go before the county's Planning and Zoning Commission. While a public hearing on the code change was held Aug. 6, the ordinance did not go into effect until Aug. 12, when it was published in the legals section of the Bonner County Daily Bee.
Ollerton said that similar situations have happened before when there is a change in ordinances and code. He said that there were many applications that came across his desk before the change took effect and that under old code, boundary line adjustments applications could be administratively approved. It's that very reason that prompted the move to close the loophole, said Ollerton.
However, SCA Executive Director Amy Anderson said she isn't convinced that county code — past nor present — allows for such boundary line adjustment changes to be approved administratively. She noted the decision is not subject to public notice or overview by the board of county commissioners and the director waived all the procedure under the nose of the planning commission.
"My question," said Anderson, "was it legal under the county code?"
Ollerton said that when he looks at an application he is only looking over whether it has "legal access." That, the planning director said, is defined as a public or recorded thoroughfare which affords a primary means of access to adjoining properties.
Since the application had legal access and was allowed under the code at that time, Ollerton said he made the decision to administratively approve it.
When asked if there was a timeliness or a date that applications had to be approved by Ollerton, he said that there was no deadline per se.
Parcels included in the boundary line adjustment are not 20 acres in size, Anderson said. She questioned why they were categorized as under-20-acre plus parcels when they were not and why they were signed off so quickly after only having been submitted on Aug. 3.
Ollerton said waiver of the 20 acres has been in the code as long as he can remember. However the boundary line adjustments have never specifically been in the code until just recently, he said.
"It takes time to put these code changes through the public hearing process," said Ollerton. "Case law has established that if an application or review comes in prior to the code change, the old ordinance applies."
He said that the code allows the waiver for 20-acre parcels upon review of the legal descriptions. There was no other requirement at the time for boundary line adjustments, he said. The stamp on the 20-acre parcels indicates that the 20 acre parcels were created properly and do have legal access. There has never been a requirement for creating 20 acre parcels, Ollerton said. He said that going through the recorder's office the past five to six years there would likely be hundreds of similar records.
Ollerton said that any development will not be built on the Coolin wetlands overnight and noted that parcels are required to be reviewed prior to homes being built.
Idaho Code has few requirements when it comes to preserving wetlands. While a 40-foot setback is required for wetlands, a special permit issued by the Army Corps of Engineers could remove that requirement.
SCA is concerned that any development built on the wetlands could severely damage the ecosystem and the watershed, said Anderson.
Ollerton said the county will continue to watch the development on this property and ensure that all current codes are adhered to as these parcels are developed in the next few years.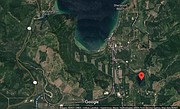 Recent Headlines
---