Clark Fork Driftyard access site temporarily closed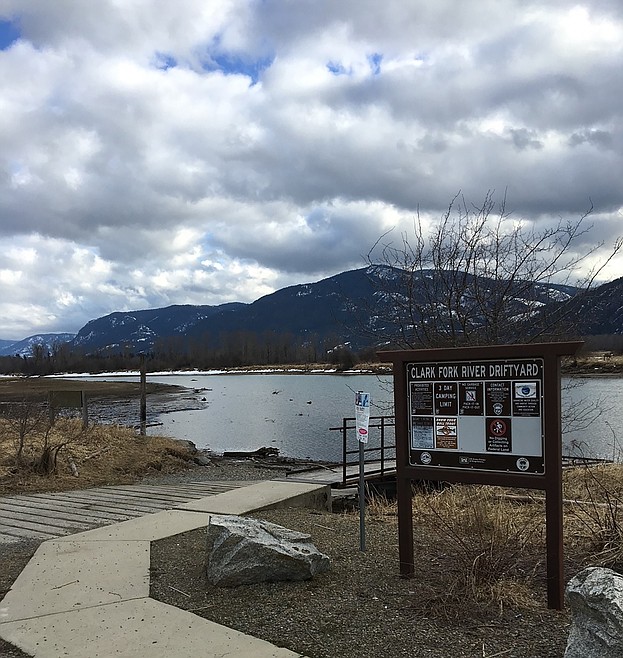 The Clark Fork Driftyard access site is closed to the public until about April 15, 2022, for habitat restoration on the Clark Fork Delta. The third phase of the restoration project is underway by Idaho Fish & Game crews.
(Photo courtesy IDAHO DEPARTMENT OF FISH & GAME)
by
T.J. ROSS Contributing Writer
|
October 26, 2021 1:00 AM
The Clark Fork Driftyard access site is closed to the public until about April 15, 2022 for habitat restoration on the Clark Fork Delta.
Idaho Fish and Game has started Phase 3 of the Clark Fork Delta Restoration Project. Construction activities will require closure of the Clark Fork Driftyard access site, which is located within the Pend Oreille Wildlife Management Area
The closure is necessary to provide the contractor with a location to stage supplies and equipment, while protecting the public and contractor from unsafe conditions associated with an active construction site.
We recognize the timing of the closure of the Driftyard access site will overlap with waterfowl seasons and impact fishing access this fall and winter. However, the project will restore and improve delta habitat by stabilizing banks, creating emergent benches and islands, and planting vegetation aimed at protecting and improving wildlife habitat, hunting and fishing opportunities into the future. Below are some alternative access sites to consider.
Johnson Creek access site
During the closure, the Johnson Creek access site will provide the nearest alternate access point for launching watercraft. This site is one of the more popular access sites managed by Fish and Game in the Panhandle. When Lake Pend Oreille is at winter lake levels (November – March), this site does become difficult to use for most boats.
It is located on the south bank of the Clark Fork River, about three miles south of the town of Clark Fork. The site offers convenient access for hunters and anglers to the Clark Fork River, Clark Fork Delta and Lake Pend Oreille.
Derr Island access site
Another nearby option is the Derr Island access site on the Clark Fork River. This site was recently developed in conjunction with the Clark Fork Delta restoration phase 2 project. It is located along the Johnson Creek road, west of the private Derr Island bridge. When Lake Pend Oreille is at winter lake level, this site provides better access than Johnson Creek.
Planning your trip
North Idaho is full of incredibly diverse hunting and fishing opportunity. If the Driftyard access site closure impacts your plans, check out the Idaho Fishing Planner and Idaho Hunt Planner to get ideas for and plan your next outing. Both planners are great planning tools for sportsmen.
A guide to Fish and Game's fishing and boating access sites is available online at idfg.idaho.gov/access. Keeping access sites open during the coronavirus pandemic depends on responsible use. The Recreate Responsibly Idaho website details Governor Brad Little's guidelines for outdoor recreation and provides information on what's open across the state.
T.J. Ross is regional communications manager for the Idaho Department of Fish and Game.
---