Idaho's DMV outlines changes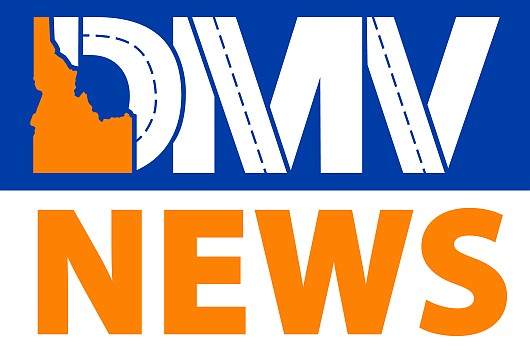 Priest River DMV will be closed temporarily for staff training. The Idaho Transportation Department pushes for Idaho DMV to use new technologies to better meet customers needs.
(Courtesy photo Idaho DMV)
by
EMILY BONSANT
Staff Writer
|
September 4, 2021 1:00 AM
▶️ Listen to this article now.
PRIEST RIVER — State and local officials are clarifying that the Priest River Department of Motor Vehicles office will not be "permanently" closing.
At the Idaho Assessors Annual Conference this year in Salmon, an ITD representative gave a presentation on proposed changes that the DMV is expected to implement over the next three fiscal years.
The DMV is beginning to shift to a new operating model for vehicle registration and titles —one that had been guided by the governor's office and county assessors and reflects their input. The shift will be done in phases to ensure the counties can begin planning for the fiscal impact, DMV Administrator at ITD Alberto Gonzales.
County revenues and budgets will be impacted by the new model. To mitigate impacts the timeline was set over a two year period, after conversations with many Assessors and the Governor's Office, said TD representatives.
The state has now taken over the funding of local DMVs for online and mail in processing, Bonner County Assessor Donna Gow said.
"We have a year to make the necessary adjustments. It will be necessary to temporarily close the Priest River DMV to allow us time to train new clerks," Gow said.
Currently there are only two employees between Ponderay and Priest River that are qualified to train new clerks, she said. These employees cannot train incoming clerks and still provide services to the public and so the Priest River DMV will be closed to meet training needs.
"Everyone knows about the employee shortage in the county," said Gow. "Bonner County is no different. Every department has had increased turnover."
Wage increases have been implemented for Bonner County DMV clerks in order to be competitive in the market, but with so many job openings it is hard not to lose out on qualified employees, said Gow.
Gow realizes the inconvenience for the county's western resident, but is hopeful that three to four clerks can be trained soon.
"We are working hard to have the necessary employees in both Ponderay and Priest River to provide good service to customers," Gow said.
Americans are doing business differently now, Gonzales said, moving from traditional brick and mortar to e-commerce. The planned changes will help the DMV serve Idahoans in this changing environment. Gonzales said that it is his hope, and that of the ITD, that the state's DMV will be updated to meet the needs of Idahoans.
"We are looking into evolving service delivery applications and giving Idahoans increased choices on their own access to the DMV," Gonzales said.
In future going to the DMV will be an "option, not a requirement," Gonzales said, adding that with the passing of Idaho Senate Bill 1022, car title transfers can take place at the sales lot.
Most of the DMV requests are title transfers, so the bill would lighten DMV's load and speed up services, said Gonzales.
"Our aim is to lower costs, provide additional online options, create new avenues for services, quicker delivery, reduced lobby wait times and standardized work practices statewide," ITD officials said when presenting the new model.
The new DMV model will be implemented over the next few fiscal years.
From December 2021 to January 2022, the state will implement authorized service providers for titling, registering vehicles at dealerships. Licensed car dealers will be contracting with service providers to title registered vehicles for their customers.
"The assumption is that most larger dealers will opt into using this service and the vendors will be processing 8 to 90 percent or an estimated 300,000 titles annually by the end of 2022." ITD officials said.
In January 2022, the state will implement online and mail-in registration renewals will be centralized in ITD, counties will continue to receive their administrative fees for these centralized services until the phased changes begin at the end of September 2022.
By October 2023 ,counties will stop receiving administrative fees for mail-in renewals and any remaining postage and vendor processed title fees.
Slow rolling out these changes will allow county offices the opportunity to assess their budgets and consider their options, like adjusting their admin fees for in-office transactions or managing staffing through attribution, ITD representatives said.
The new model will align Idaho DMV services with the demands and behaviors of Idahoans. It will lower costs, provide additional online options and quicker delivery, reduce lobby wait times and standardized work practices statewide, Gonzales said.
The Bonner County DMV is still accepting applications for clerks.
---