Bonner County History - Sept. 9, 2021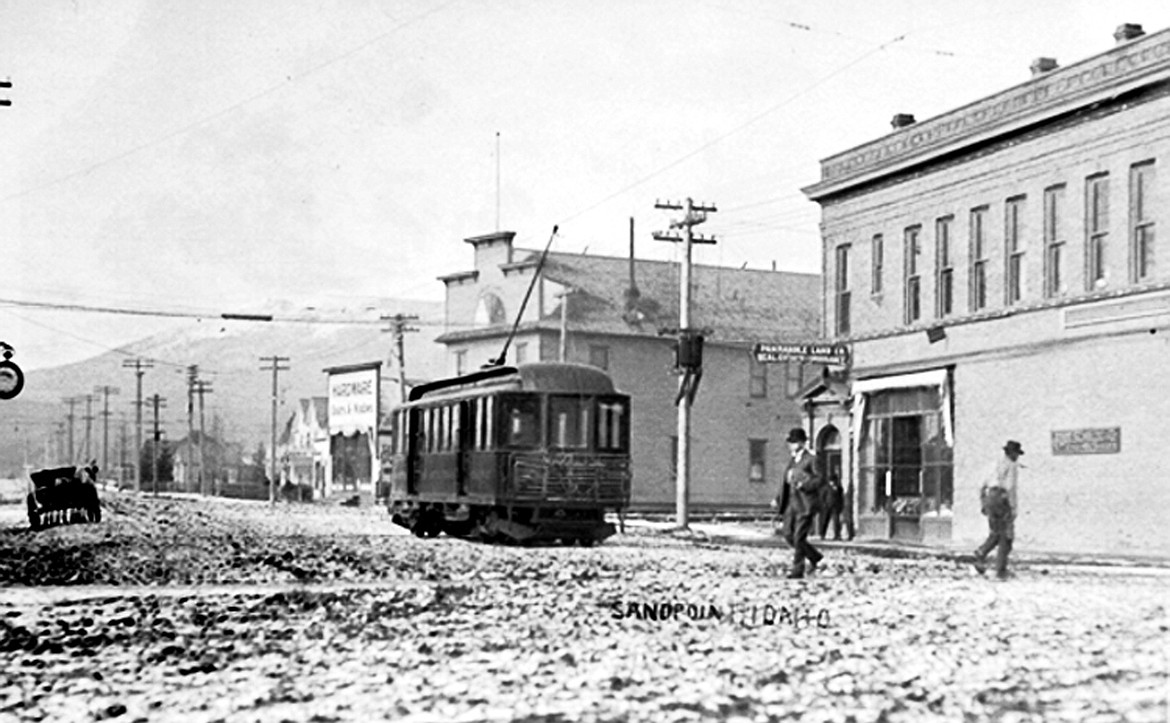 |
September 9, 2021 1:00 AM
From the archives of the
Bonner County History Museum
611 S. Ella Ave., Sandpoint, Idaho, 83864
208-263-2344
50 Years Ago
Sandpoint News-Bulletin
Sept. 9, 1971 – BIRTHS
Sept. 2 – Mr. and Mrs. Thomas Gibbons, Sandpoint, boy, 9 lb. 7 oz.; and Mr. and Mrs. Chris Ripatti, Copeland, boy, 8 lb. 8½ oz.
•••
MAD HATTER'S TEA PARTY
The Sandpoint Civic Club is initiating its fall season with a membership drive and party. All ladies in the Sandpoint area are invited to a "Mad Hatter's Tea Party" Monday, at 1:30 o'clock in the Sandpoint Community hall. Everyone attending must wear a hat – the older, the fancier, the funnier, the better! So rummage in the closet, or borrow one at the party. The emphasis will be on hats and Mrs. Bernice Piatt will discuss the history of their development.
•••
ENGAGEMENT ANNOUNCED
The engagement of Rona Jane Moore to Eugene Raymond Delay is announced by her parents, Mr. and Mrs. John James Moore, Auburn, Wash. Her fiance's parents are Mr. and Mrs. Raymond Delay, Careywood. The wedding will be Sept. 12, in Pullman, Wash.
•••
100TH BIRTHDAY FOR MRS. TEMPLE
Friends of Mrs. Mary E. Temple are invited to celebrate her 100th birthday with her at an open house today at 1 p.m. at Sandpoint Manor. Her daughters, Mrs. Lucille Parker of Sandpoint and Mrs. Phoebe Bolser of Priest River will be present for the occasion.
100 Years Ago
Northern Idaho News
Sept. 9, 1921 – NO CHAUTAUQUA NEXT YEAR
There will be no Chautauqua here next year. A letter received by guarantors of next year's Chautauqua states that the contract made by the superintendent of this summer's chautauqua while in charge here will not be signed by the association. The contract that was turned down by the Ellison-White outfit provided for a six-day attraction next year on the same terms as this year – a guarantee of $1100. The man on the ground here wanted a seven-day contract to cost $1925.
•••
LARGE CROWDS FOR CARNIVAL CLOSE
With several thousand people down town Saturday night, the Elks' three-day home-coming celebration came to a close. At 10 o'clock Saturday night, the judges began a final recount of votes in the queen contest, which was completed shortly before 11 p.m., the ceremonies taking place on a large flat-bed truck at First and Church. Selected as queen was Leona Bartlett, daughter of Mr. and Mrs. Frank Bartlett.
•••
HIGH SCHOOL OVERFLOWS
With an increase of 42 students over last year in the high school alone, the school district's efforts to cut down one high school teacher from last year went glimmering when schools opened Tuesday. The number of students in the lower grades will run about the same as last year, but the seventh and eighth grades at the Lincoln and Jefferson schools are overflowing. When the school board meets tomorrow, it is expected Supt. Breckenridge will be authorized to hire another high school teacher.
For more information, visit the museum online at bonnercountyhistory.org.
---