Auditions set for 'Willy Wonka The Musical'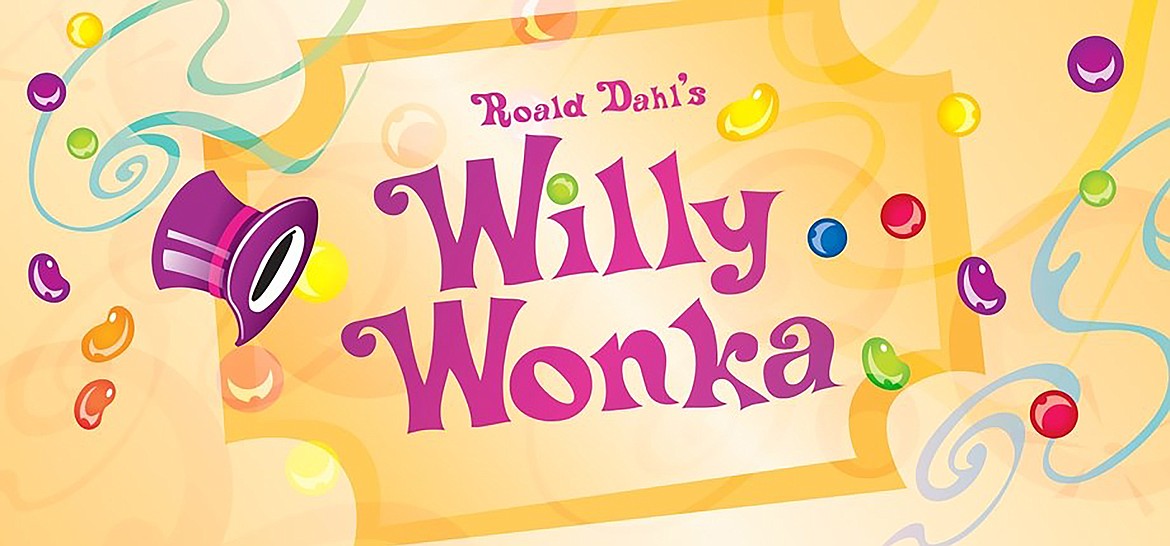 Open auditions for "Willy Wonka The Musical" will be Sept. 20-21 at 3:30 p.m. both afternoons
by
MIMI FEULING Contributing Writer
|
September 11, 2021 1:00 AM
"Don't argue, my dear child, please don't argue!" cried Mr. Wonka. "It's such a waste of precious time!"
Follow Willy Wonka's advice and don't waste any time in making your way to auditioning for "Willy Wonka and The Chocolate Factory" with Growing Dreams Productions, Inc., on Sept. 20 and 21, 2021.
Open auditions will be held for children and teenagers 8-18 at the Sandpoint High School Auditorium beginning at 3:30 p.m. both afternoons. Audition applications will be accepted until 5:30 p.m. each day. Auditions will last until approximately 6:30 p.m. Callbacks, if necessary, will happen on Sept. 22 at the same time and place. Students are asked to arrive a few minutes early and plan to stay for the entire audition.
Come prepared with a memorized one-minute monologue (see the Growing Dreams Productions Facebook page for monologue suggestions). Youth only need audition on one of the days to be considered for a role. Auditions will include performing your prepared monologue, cold reading lines, dancing and singing. Young children can recite a nursery rhyme or favorite story. There are also parts for aspiring puppeteers available. Expect to stay for the entire audition as the afternoon will entail both group and individual performances. There are 50-60 roles available, some of which require no singing. Bring snacks and water.
The cast list will be posted on the Growing Dreams Productions, Inc., Facebook page by Wednesday evening, Sept. 22, 2020. Rehearsals will begin soon thereafter. Rehearsal specifics will be available when the cast list is posted. Tuition this year will remain at $150, which includes a pair of tickets to the show and a T-shirt for your child, as well as a high-quality theater experience. Full and partial scholarships are available for children in the cast.
Director Jeannie Hunter and her team are excited to produce this rollicking story by Roald Dahl. Willy Wonka will take the stage January 14, 15, 20, 21 and 22, 2022. The Family Show will be a matinee on Saturday, January 15, at 2:00 pm. The rest of the shows will be at 7:00 pm. All the shows will be performed at the Sandpoint High School Venishnick Auditorium.
"Willy Wonka, The Musical", will be directed by Jeannie Hunter, with musical direction by Jon Brownell, assistant directed by Natalie Aller, choreography by Becky Lucas of Danceworks Studio with costumes by Angie Aller, and the help of many dedicated parents and volunteers.
Sponsorship and advertising opportunity information are available by contacting Mimi Feuling at growingdreamsproductions@gmail.com. Supporting youth theater is a great way for businesses to their name out there and help the community's youth participate in an amazing and professional setting full of support and team building. A big shout of appreciation goes out to Panhandle Alliance For Education for awarding a generous grant toward paying for the part of the rights and royalty fees for this production.
This year there will be four special shows The opening night gala show on January 14 — come dressed for the part as the red carpet is rolled out for a classic opening night gala. The family show on January 15 — a matinee with special treats low price tickets for small folks is an annual pleaser. Student night will be Thursday, January 20, with a free popcorn for students 18 and younger. The final show will be a senior show on January 22 – honoring the twelfth graders in the cast. Final night is always a very high energy show and we're looking forward to honoring our seniors!
For more information, please see the Growing Dreams Productions Facebook page or email us at growingdreamsproductions@gmail.com.
---