Competency evaluation ordered for Clark Fork murder suspect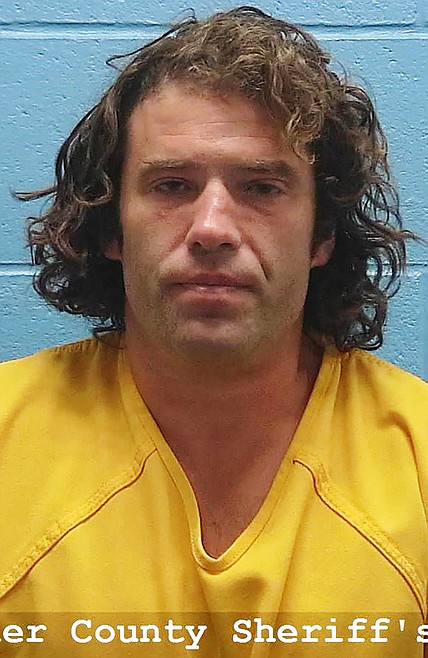 by
ANNISA KEITH
Staff Writer
|
September 14, 2021 1:00 AM
SANDPOINT — A Clark Fork man is being arrested and charged with first-degree murder in connection to the Friday death of another man.
James David Russell, 39, had an initial appearance Monday in front of Magistrate Judge Tara Harden on Monday. Harden ordered a competency evaluation for Russell, the results of which will remain under seal.
Russell was detained by sheriff's deputies on Sept. 10 at the scene on Lower Mosquito Creek Rd. in Clark Fork. Russell is known to frequently reside at the property.
According to a press release by the Bonner County Sheriff's Office, David M. Flaget, 70, was found unresponsive in the passenger seat of his truck on the property.
Russell refused to sign his notification of rights once detained, and also did not complete an application for a public defender. According to a probable cause affidavit by Detective Mike Gagnon, "after reading him [h]is Miranda Rights several times it was apparent Jimmy was not able to understand those rights."
When deputies arrived at the scene, they found Russell in the vicinity of the truck. When they confronted him, he ran toward the building he lived in on the property. A brief standoff ensued between deputies and Russell, who was in the loft area. But Russell surrendered shortly after without incident.
According to an affidavit of probable cause, several bloodied areas were discovered in the loft. Also discovered was suspected human flesh, cutting implements, bloody newspapers, and other paraphernalia such as latex gloves and duct tape pieces.
The potential homicide was reported by two people who frequent the property. According to one's statements to deputies, Flaget was the property caretaker.
In their statements to Gagnon, Russell was seen running across the grounds toward the truck around 10:30 a.m. on Sept. 10 carrying a black duffel bag and a bucket filled with soapy water.
Shortly after, the individual approached Russell who was standing by the truck and asked who it belonged to. After replying that it didn't belong to him, Russell picked up the supplies and left.
Russell then barricaded himself in the building he resided in by placing a bed in front of the door.
A second person who frequents the property arrived a half hour later.
The two pushed their way into the building and then a brief argument ensued between one of them and Russell, according to statements made to law enforcement. After the argument, the other individual returned to the truck and found what they described as a body wrapped in plastic. According to court documents, the two called 911 and identified Russell as a possible suspect.
Bonner County Coroner Robert Beers found that Flaget's body had "evidence of post mortem mayhem." The likely cause of death was "massive trauma" to the head, according to the probable cause affidavit.
The case will remain on hold until the competency evaluation is complete, a review hearing is scheduled for Oct. 7.
Recent Headlines
---