Bulldogs pummel Trojans 10-1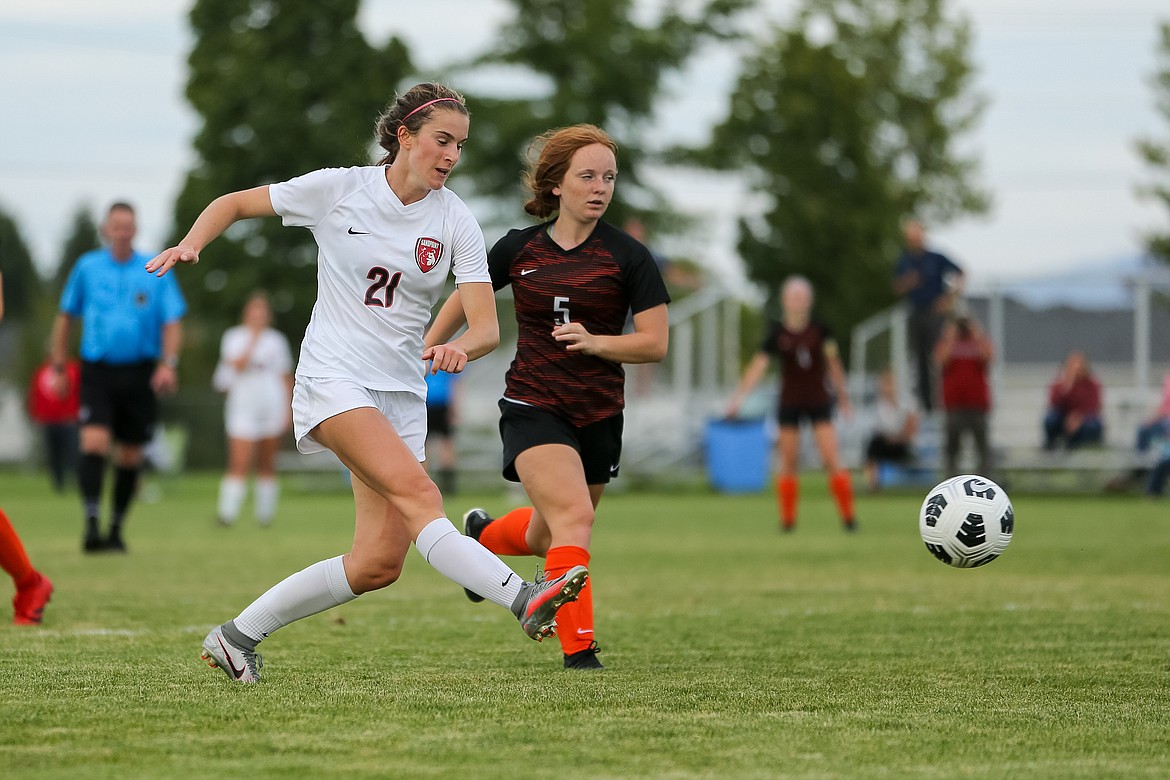 Senior Piper Frank scores a goal during Tuesday's match at Post Falls. She finished with three goals and three assists.
(Photo courtesy of JASON DUCHOW PHOTOGRAPHY)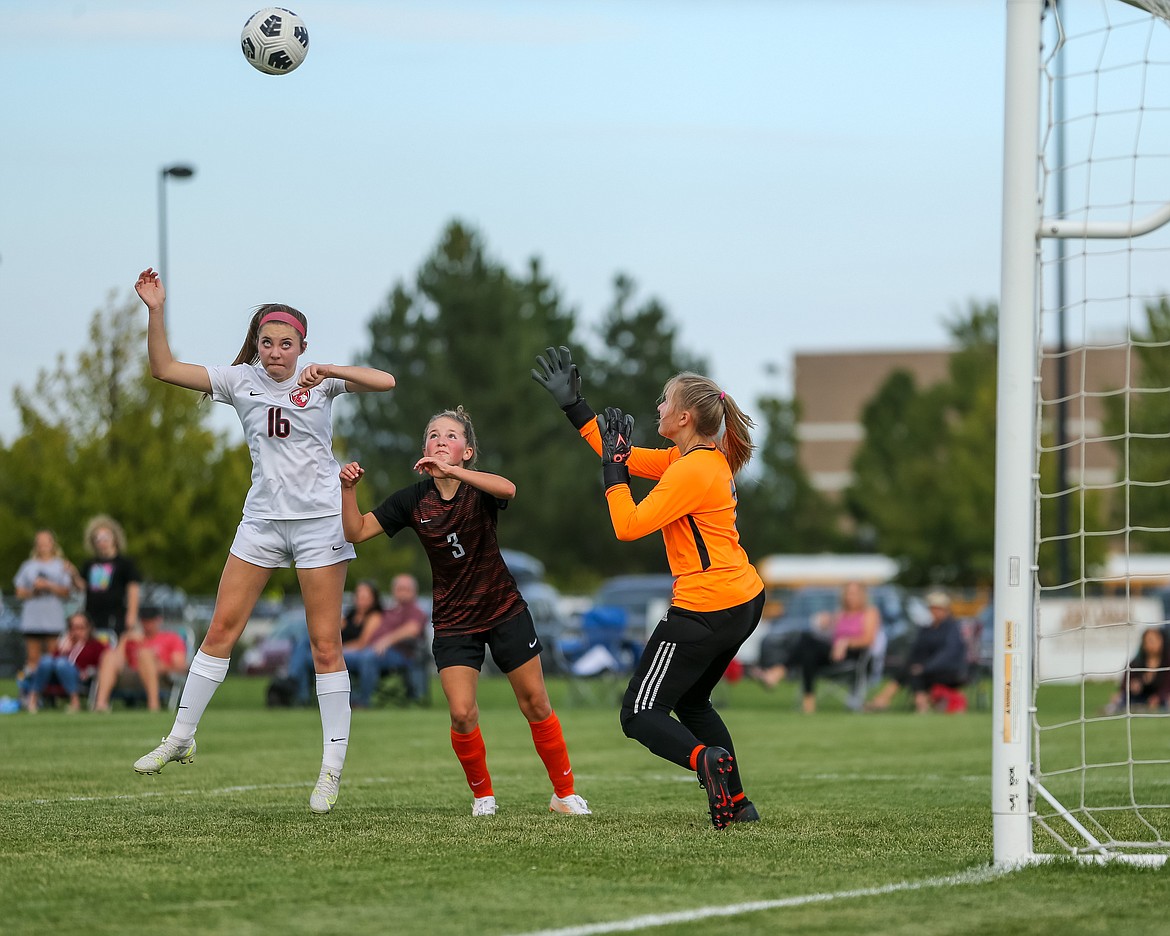 Kylie Williams goes up to score on a header during Tuesday's match at Post Falls.
(Photo courtesy of JASON DUCHOW PHOTOGRAPHY)
Previous
Next
|
September 14, 2021 11:58 PM
POST FALLS — The Bulldog girls soccer team throttled Post Falls on Tuesday, capturing a 10-1 Inland Empire League victory over the Trojans.
Assistant coach and former Sandpoint star Madi Schoening took over the head coaching duties for the match. She said the squad was firing on all cylinders.
"The girls played amazing," the former state champion said. "They were jelling together probably the best that they have all year. We got quite a few girls in there and quite a few got to score."
Schoening said she had no problems filling in for Conor Baranski because of the culture the team has built.
"They made it easy on me," she said. "They have a super positive vibe amongst the team."
Kylie Williams scored the first three goals for Sandpoint, giving her nine on the season. Piper Frank — like usual — was all over the field and tallied a hat trick and three assists.
Kimbo Yarnell scored the first two goals in the second half and Averie Brewer and Ava Parke also found the back of the net.
Kate McGregor assisted on the last three goals, and Erin Eddy, Sierrah VanGesen and Hannah Harvey all had one assist.
The Bulldogs (6-0, 5-0 IEL) will return home for the first time in nearly three weeks to host Mead at 4 p.m. Thursday.
First half — 1, SHS, Kylie Williams (Erin Eddy), 9:00. 2, SHS, Williams (Piper Frank), 13:00. 3, PF, unknown, 18:00. 4, SHS, Williams (Sierrah VanGesen), 25:00. 5, SHS, Frank (unassisted), 26:00. 6, SHS, Frank (Hannah Harvey), 39:00. Second half — 7, SHS, Kimbo Yarnell (Frank), 41:00. 8, SHS, Yarnell (Frank), 45:00. 9, SHS, Averie Brewer (Kate McGregor), 50:00. 10, SHS, Ava Parke (McGregor), 60:00. 11, SHS, Frank (McGregor), 62:00.
Shots — SHS 28, PF 4.
Saves — SHS, unknown 4; PF, unknown 12.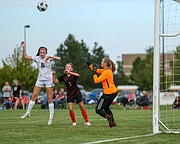 ---