SHS grad vies for spot on the Dallas Cowboys' cheerleading team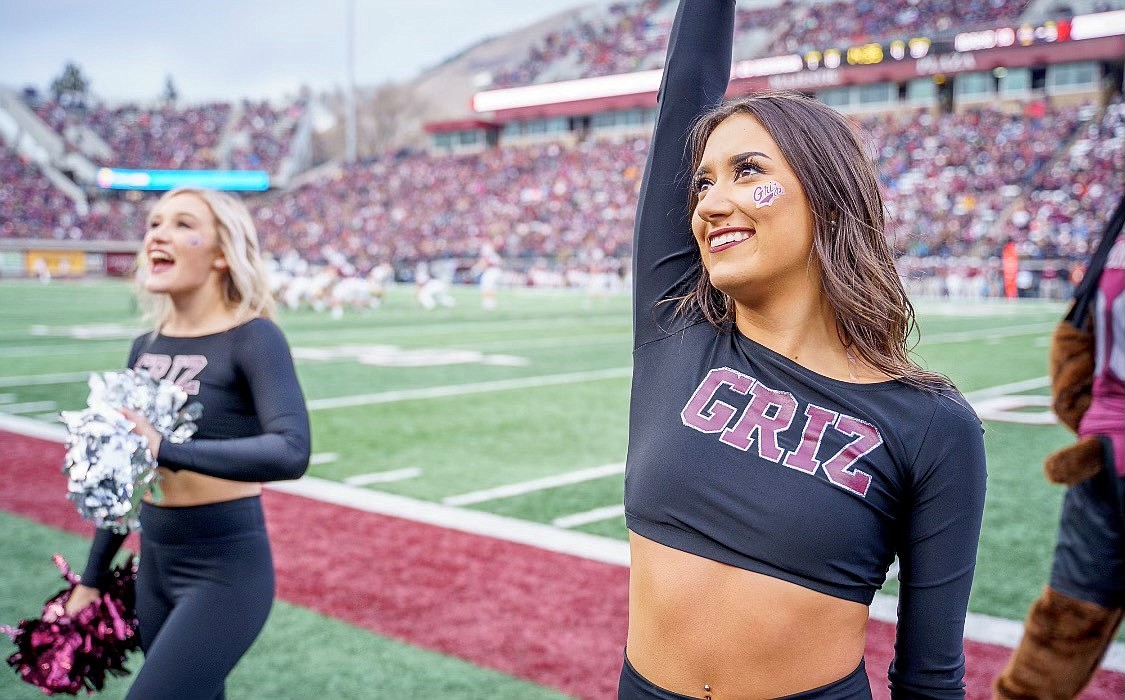 Amber Laiche, a 2017 Sandpoint grad, will be featured on the TV show, "Dallas Cowboys Cheerleaders: Making the Team." The show premieres this Friday on CMT and follows the journeys of the 52 training camp candidates until the final 36 roster spots for this year's Dallas Cowboys Cheerleaders are determined.
(Courtesy photo)
by
DYLAN GREENE
Sports Editor
|
September 14, 2021 1:00 AM
DALLAS, Texas — Amber Laiche, a 2017 Sandpoint grad, will be featured on the TV show, "Dallas Cowboys Cheerleaders: Making the Team," as she vies for a spot on one of the most iconic dance teams in the country.
The first episode of season 16 of the popular series will air on CMT at 6 p.m. PST Friday. Laiche is one of 52 training camp candidates looking to earn a place on this year's team. The show will air weekly and follow the journeys of the candidates until the final 36 roster spots are determined.
Laiche started dancing not long after learning how to walk. At 2 years old, her parents got her into dance classes and, by the age of 4, she was competing.
The 21-year-old has devoted her life to dance, so when she learned she was picked as one of the training camp candidates out of hundreds of hopefuls, she was honored. It was a feeling that words can't describe, she said.
"It really felt like all the hard work had paid off up until that point," Laiche said.
A member of the SHS dance team all four years of high school, Laiche served as team captain her senior year. The Bulldogs placed every year at the state dance championships during her tenure.
Laiche was born and raised just outside of New Orleans and competed in every type of genre growing up; from jazz to lyrical to hip-hop. When she was 12, her family decided to move to Sandpoint. At first, the transition was difficult, Laiche said.
"That was really scary for me because dance was everything and I had created such a family at my dance studio," she said.
With fewer opportunities to compete in dance in the area, Laiche joined the Sandpoint Middle School dance team her eighth grade year and once she reached high school she poured all of her "passion and fire" into the SHS dance team.
But the move turned out to be a blessing in disguise. It was a turning point in her life, she said.
"I didn't really realize that dance was something that I loved and really enjoyed until I got to Sandpoint and realized there was a lack of what I had known and loved and been so comfortable with," she said. "I think that big move kind of opened my eyes to, 'Wow, this is something I want to do for the rest of my life.'"
Laiche graduated from the University of Montana this spring with a bachelor's degree in dance and was a member of the UM dance team throughout her time in Missoula.
During her sophomore year at UM, a former Dallas Cowboys Cheerleader, Megan Hurley, became the dance coach. While she was only with the Grizzlies for a year, she inspired Laiche to pursue her dreams.
Laiche recalls asking Hurley for advice on attempting to join a NFL or NBA dance team post college, and Hurley telling her to go for it and try out for the Dallas Cowboys Cheerleaders. Laiche said that support meant the world to her and from that moment forward, trying to earn a spot on the prestigious team was always in the back of her mind.
"From that point on it was kind of like, 'Game on, let's start preparing,'" she said. "When Megan came into my life, I was like, 'I'm grabbing this and not letting go.'"
From this January until Dallas Cowboys Cheerleaders auditions in April, Laiche participated in Zoom dance classes offered by another former DCC team member. All that time she poured into her craft was worth it when she was selected as a training camp candidate.
Laiche said she watched the CMT reality show growing up just like every other aspiring dancer, but being a part of it never seemed like a realistic possibility until Hurley came into her life.
"When she came into my life, it kind of turned my head toward like, 'I can do this,'" she said.
Now Laiche and the rest of the training camp candidates will get to watch themselves on TV every Friday night until the final roster is announced. Laiche said it's going to be weird watching herself transform as a person on a TV screen. She added that she auditioned for the team for the dancing alone, the show is just part of the journey.
"Even seeing myself for a couple seconds on those previews is definitely a different feeling," she said. "It's definitely going to be interesting to see myself on TV knowing that the world is watching."
Laiche enjoys performing and loves that dance allows her to express herself in a unique and fun way.
"All the people that I've met in my life through dance have given me so much confidence," she said, "and dance really has given me such an amazing life, so why would I ever want to stop?"
Laiche is grateful that her lifelong aspirations have started to take shape, and she wants others to know that they can do the same.
"Any dream is attainable," she said. "If you want it, go for it and I'm happy to make my small town proud."
---