Bernie M. Pederson, 88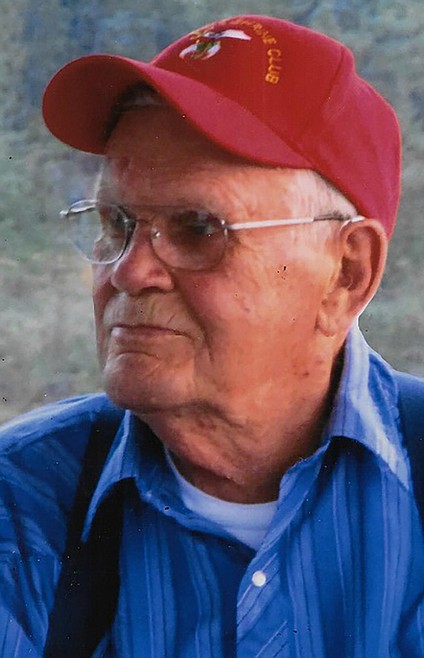 |
September 15, 2021 1:00 AM
Bernie M. Pederson, 88, passed away on Friday, September 3, 2021, at Hearthstone Village in Kootenai, Idaho. Memorial services will be held at 1 p.m. on Monday, September 20, 2021, at the Lakeview Funeral Home in Sandpoint, Idaho.
Bernie was born on August 18, 1933, in Spokane, Washington, to Harold and Ena Pederson. He grew up in Nine Mile Falls, Washington, and graduated from North Central High School, Spokane, in 1951. He joined the Army and was stationed in Alaska from 1953-1955. He worked seven years as an equipment installer for Western Electric. He then worked for G.T.E. for 30 years, retiring as equipment technician in 1990.

In 1968, he married Judy Koontz. They lived for 36 years on acreage in Cocolalla, Idaho. They both loved camping, hunting and fishing locally, in Canada and Alaska. Their family was completed with the additions of sons, Pat and Tim.
Bernie was at home in the woods, loved logging, taking good care of the Cocolalla property and his livestock. The sweetest sound to his ears was an elk bugle. He had many tales of hunting with friends in the St. Joe area. He loved his Labrador retrievers. He enjoyed woodworking, including making furniture for the house and for his grandchildren. For many years he made and sold birdhouses and feeders. He was a No.1 fence-builder and wasn't happy unless he had on hand at least three winter's supply of firewood that he had cut, spit and stacked.
He is survived by his wife, Judy Pederson of Sandpoint; sons, Patrick Pederson (Diane) of Coeur d'Alene and Timothy (Becky) Pederson of Tolleson, Arizona; his granddaughter, Amanda Hassett (Mike) and four great-grandchildren. He is also survived by three children from a previous marriage, Robert, John and Carol and two grandchildren, Brad and Kelli; as well as his brother, Bill Pederson of Big Fork, Montana; and his children, Mike and Patti.
He was preceded in death by his parents, Harold and Ena; and his sister-in-law, Hazel Pederson.
Bernie was a 50-year member of Lakeside Masonic Lodge No. 42, Scottish Rite and Calam Shriners. Memorial donations may be made to the Spokane Shrine Hospital, 911 W. Fifth Ave., Spokane, WA 99204.
Lakeview Funeral Home in Sandpoint is handling the arrangements. Please visit Bernie's online memorial at www.lakeviewfuneral.com and sign his guest book.
---