Arnold Arthur (Jack) Ames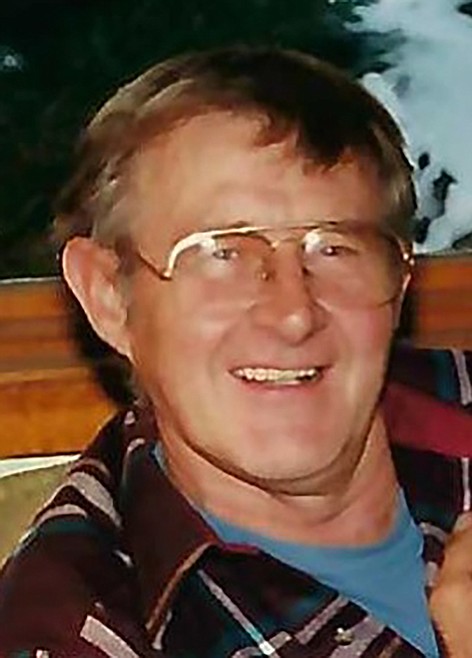 |
September 16, 2021 1:00 AM
Arnold Arthur (Jack) Ames was born March 19, 1930, in Dover, Idaho. He passed away at his home in Dover on August 24, 2021.
Memorial services will be conducted at 11 a.m., Saturday, September 18, 2021, in Coffelt's Funeral Chapel with Pastor Jon Pomeroy officiating.
Jack spent his last days surrounded by family and friends. Jack has gone home to be with the Lord.
Jack started working in the woods, piling brush, when he was 15 years old. He continued as a lumber jack until he joined the Navy. He served on the destroyer James E Keyes. He then worked in the woods and worked on the Cabinet George and Albeni Falls dams. Jack went to work with his brother and they built many homes in the Sandpoint and surrounding areas. He also worked in the Northwest Territories for Cavan Construction in Canada. He met many great people.
Jack met Lorene Kohal (Rene). They would get married at the Hitching Post in Coeur d'Alene, Idaho, in 1951. On their way to get married, there was a blizzard and they had a flat tire and they had to borrow $20 just to make it. They had three children: Rickey, Mickey and Roxy. They built their home in Dover just a few blocks from where Jack was born and raised. They lived in Dover for 70 years.
Jack was a member of the Dover Church and enjoyed many lifelong friends. Jack loved the outdoors and spending time with family. He loved dogs, cats and horses and spent lots of time spoiling them. Most of all, he loved fishing. Jack's last day of fishing was with his nephew Bob Henry, just three weeks before he passed. Jack is forever in our hearts.
Jack is survived by his wife, Rene; children, Mickey (Marlene) Ames, Roxy (McKael) Sherrick and Charley North; daughter-in-law, Karen Ames Plaurnier. They had 11 grandchildren, 23 great-grandchildren and two great-great-grandchildren.
He is preceded in death by his son, Rickey Ames; five sisters and three brothers.
The family suggest that memorial may be made to www.ghsandpoint.org and Helping Hands and Healing Hearts.
Family and friends are invited to sign Jack's online guest book at www.coffeltfuneral.com.
Arrangements are under the care of Coffelt Funeral Service.
---