SHS volleyball swept by Bears in return to action
Audrey Sheffler rises up to contest a hit by a Moscow player during Saturday's match at Les Rogers Court.
(Photo by DYLAN GREENE)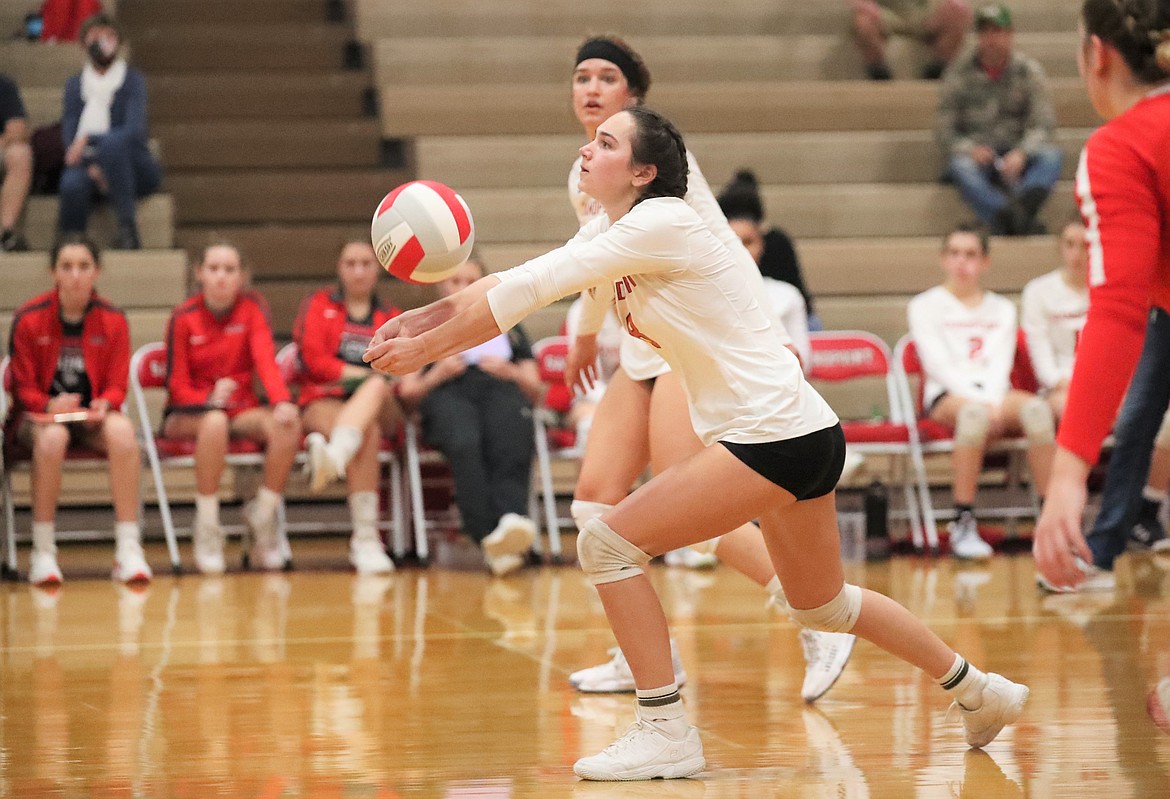 Saylor Bond gets a dig on Saturday.
(Photo by DYLAN GREENE)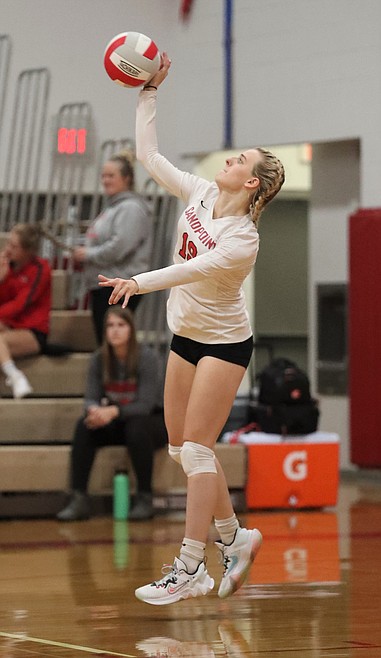 Tori Pelkey serves on Saturday.
(Photo by DYLAN GREENE)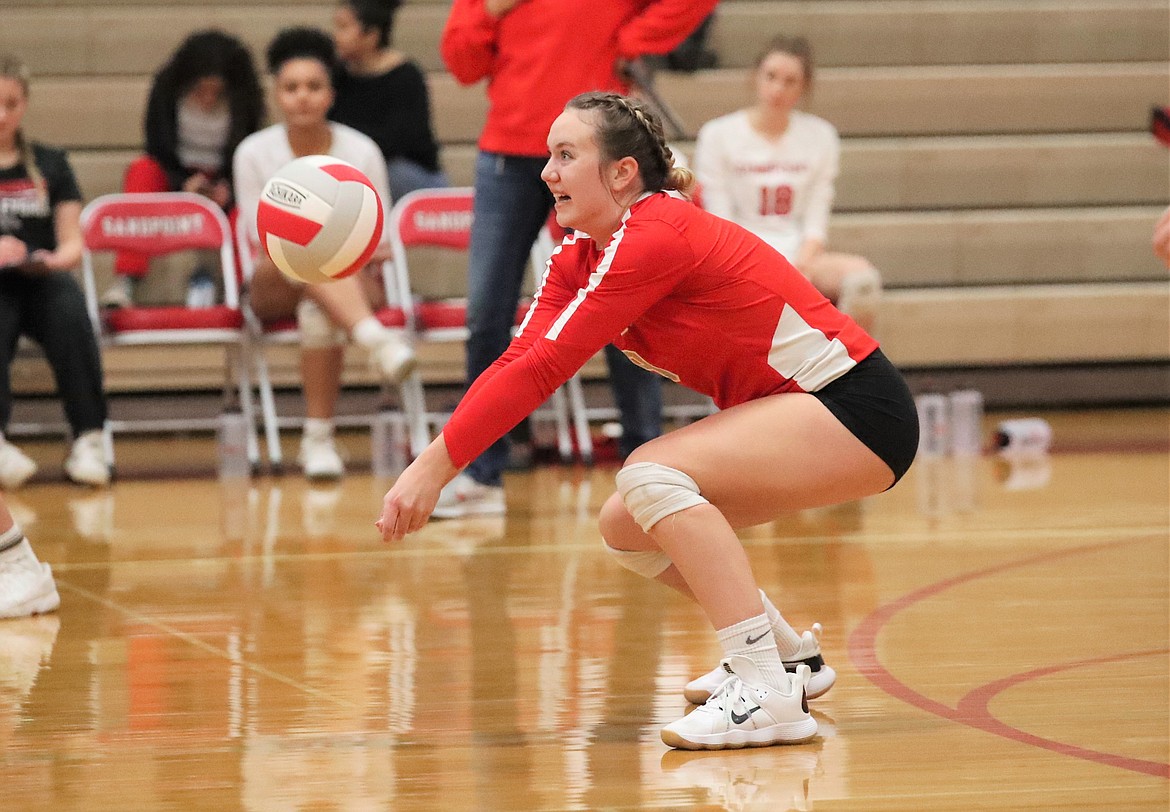 Emma Brown gets a dig on Saturday.
(Photo by DYLAN GREENE)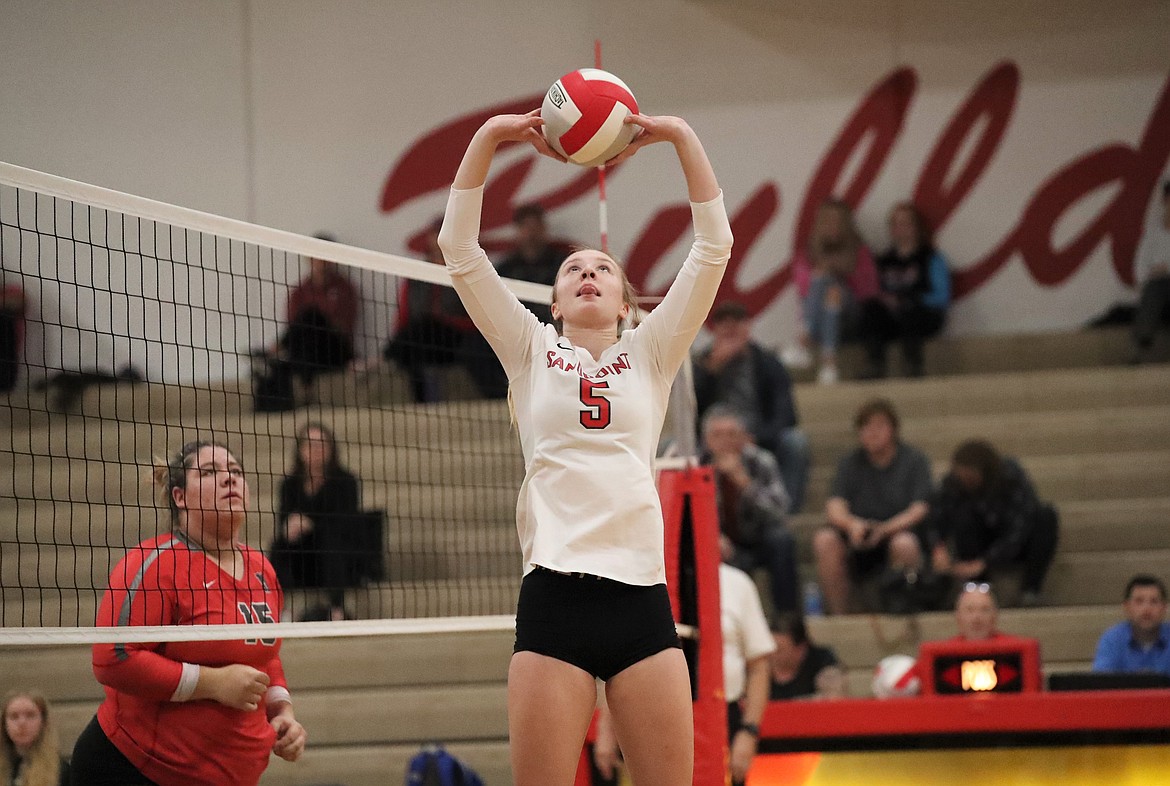 Audrey Sheffler sets the ball up for a teammate on Saturday.
(Photo by DYLAN GREENE)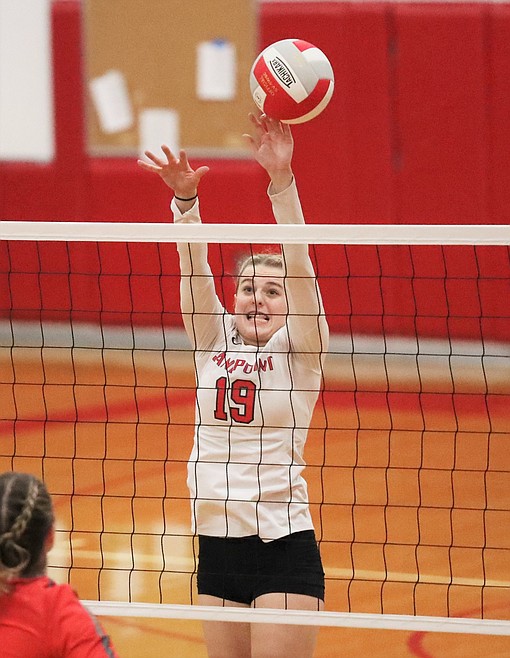 Tori Pelkey attempts to block a hit by Moscow on Saturday.
(Photo by DYLAN GREENE)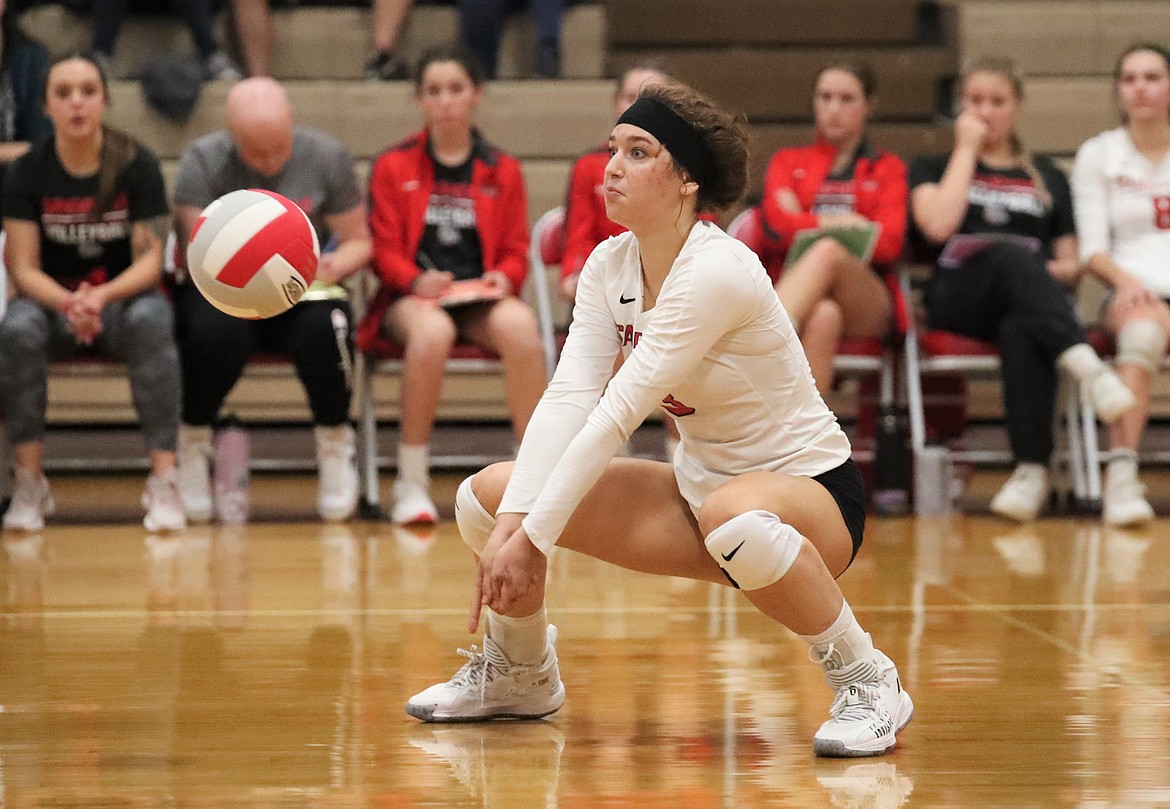 Lauren Breuner gets down for a dig during Saturday's match.
(Photo by DYLAN GREENE)
Previous
Next
by
DYLAN GREENE
Sports Editor
|
September 18, 2021 9:47 PM
SANDPOINT — Saturday was the first time Sandpoint volleyball was together as a team in over a week.
A COVID-19 outbreak within the program forced the Bulldogs to miss three matches. For head coach Karen Alsager and a handful of her players, Saturday was their first action on a volleyball court since Sept. 9.
"I'm glad to be out of bed," Alsager said. "This is the first time I've seen people since last Thursday."
The Bulldogs' last match was on Sept. 7 against Coeur d'Alene. Four players on varsity practiced with the JV squad this week, the rest of the team was stuck at home, Alsager said.
Sandpoint was still without two players against Moscow, and the Bears capitalized on the Bulldogs' rust, earning a three-set victory.
"I still have not had one match this year where I've had all the people playing in the right spots that they're being trained for, not one," Alsager said.
Moscow won the Inland Empire League match 25-16, 25-22, 25-22.
Alsager said repetitive errors killed the Bulldogs and her team needs to play with more passion and heart.
"We're trying to find what our court personality is and our court personality right now is meek," she said.
The Bears rolled in the opening set, but in the second and third sets Sandpoint got off to strong starts. Unfortunately, they were unable to keep the momentum.
In the second set, the Bulldogs had 12 kills and six service errors.
Audrey Sheffler tallied 27 set assists, Vivian Platte had 10 kills, Emma Brown grabbed 15 digs and Lauren Breuner and Amaya Russell each served two aces. Tori Pelkey finished with five kills and two blocks.
"Our middles did really well tonight," Alsager said.
Sandpoint (1-6, 0-2 IEL) hosts Post Falls at 7 p.m. Thursday.
Alsager is looking forward to hitting practice hard with her team this week. She knows they can get better.
"I do believe in this team," she said.
---