WBCSD 'strongly encourages' vaccinated to mask up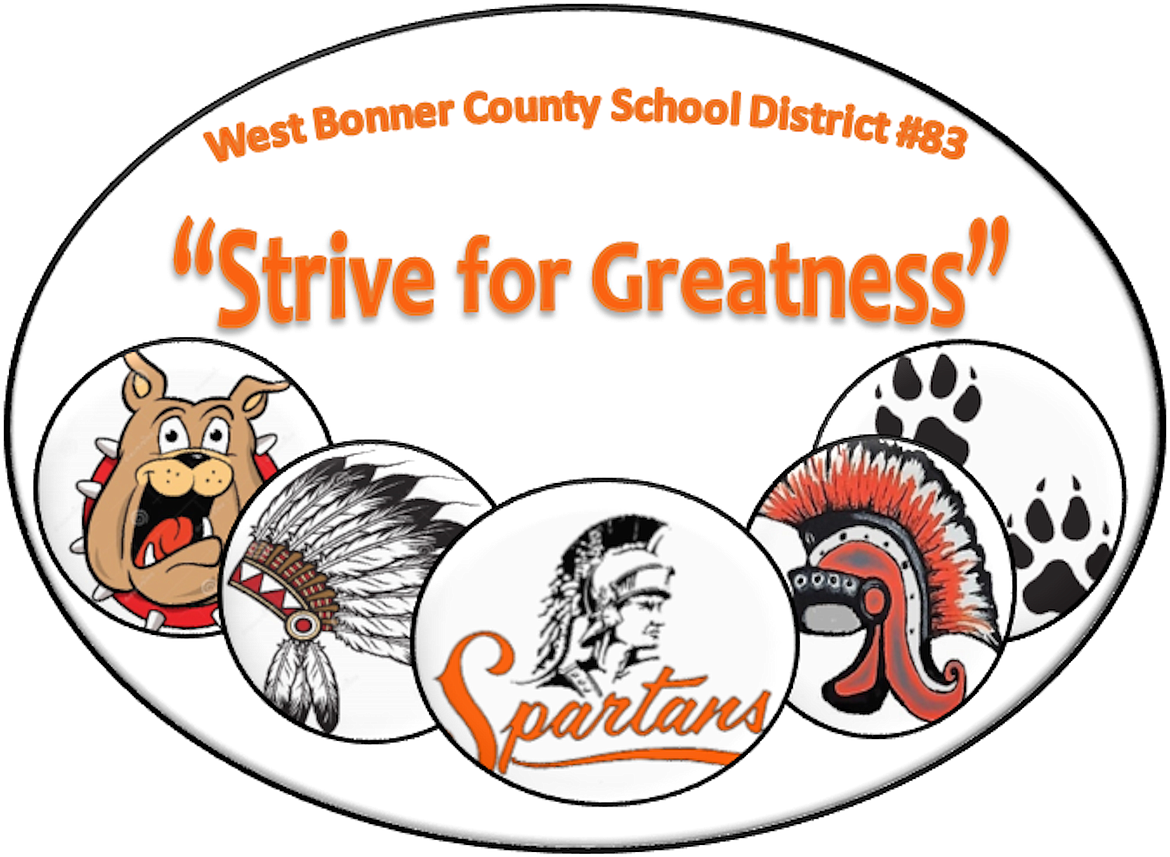 PRLHS temporarily closed last Thursday due to staffing shortage and not enough substitutes.
(Courtesy photo)
by
EMILY BONSANT
Staff Writer
|
September 18, 2021 1:00 AM
▶️ Listen to this article now.
PRIEST RIVER — Vaccinated individuals within the school district are now "strongly encouraged" to wear face coverings after Wednesday's West Bonner County School Board meeting.
Superintendent Paul Anselmo said previous WBCSD COVID-19 guidelines called for masking when the district is in Red (also known as Category 3) when the three feet social distance cannot be maintained. An individual who is "willing and able to produce proof of vaccination" does not need to wear a mask even within a three feet distance.
Distancing in the classroom has been accomplished with the three feet of distance between students, said Anselmo. Typically, students are not seen in class or in small groups with masks on for the entirety of the day.
"That's been a positive thing. Except for kindergarten. There's 31 kindergartners in each class. We're certainly doing our best to keep them spread apart," said Anselmo.
The CDC, Academy of Pediatrics and area hospitals are recommending everyone be masking regardless of a vaccine, because you could potentially expose somebody if you're vaccinated, WBCSD Chairwoman Sandy Brower said.
Brower then encouraged a change in the district's COVID-19 guidelines to "strongly encourage vaccinated" persons to mask when within three feet of others.
"If you can't social distance, you need to put a mask on. We're able to social distance, so we're not wearing a mask all day long," she added. "But I think it's important that we discuss the benefits of masking even if you're vaccinated, especially until people that are vaccinated take a booster if they so desire."
Anselmo went on to share how many cases the district had. With football there were cases before school even started. By Friday Sept. 10, there was already a confirmed case at the high school which resulted in seven students being quarantined due to close contact.
"Children's positivity rate has increased by 10%, over a very short period of time. Kids are getting it and spreading it. It is in our code that the safety of students is part of our obligations," said Brower.
WBCSD trustees need to be good partners of the community and try to slow the spread of COVID-19 especially with the delta variant in the county, she said Brower.
Trustee Margaret Hall suggested that the board hear from the principals on what they were seeing in regards to masking and maintaining social distancing in the schools.
Priest River High School Principal Matt George said principals are tasked with implementing whatever the board decides.
"They [the principals] do what we say," said Brower. "Sure we could listen to them, but at the end of the day, we need to listen to evidence. We need to make a decision not based on politics, not based on bullying."
"We don't need to compromise the health of our staff and our students," said Brower.
Hall and Brower said that roads are being blocked by the lines of cars as community members go in for testing. Over the radio EMT workers have been heard asking which hospital has a bed available for an ambulance patient.
Brower feared if there was an sports-related injury at a football game, a student may not be treated due to ICU beds filled with COVID-19 patients.
When asked, Anselmo said he did not have data on how many students are vaccinated. He said he assumes the number is low, but noted that the district does not require nor does it ask for student medical information.
Trustee Drew McLain said that the Coeur d'Alene School District is not mandating masks, but highly recommending them. Brower replied that WBCSD has to be better than the other districts.
During discussion on changing the guidelines, Hall reminded the board that the WBCSD COVID-19 guideline is a working document and can change from month to month based on the decisions of the school board and their obligation by law to keep students safe.
In response, McLain said that the board is told to trust the science, but the science is changing every day and somehow the board is required to keep up with the ever changing science.
The motion passed by a 4-1 vote. Brower thanked the board for doing what no other district in Region 1 was doing in order to protect their students.
---