Larry Ray Merrifield, 71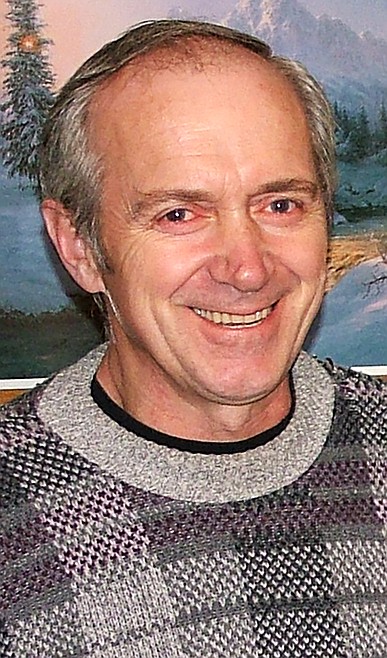 |
September 19, 2021 1:00 AM
Larry Ray Merrifield, 71, of Priest River, Idaho, passed away at Generations Assisted Living in Rathdrum, Idaho, on Sept. 14, 2021.
Larry was born in Bonners Ferry, Idaho, on Nov.16, 1949, to Raymond Willard and Irma Artis (George) Merrifield. Larry grew up in Paradise Valley, Idaho. He was active in 4-H, square dancing, Glee Club, and was a member of the Civil Air Patrol in North Idaho, watching for wildfires from the seat of an airplane. Larry graduated from Bonners Ferry High School in 1968, and attended the University of Idaho for one year.
Larry married Melodee Wyleen Wilson of Wallace, Idaho, on Dec. 6, 1969, in Wallace. They lived in Wallace a short time before moving to Bonners Ferry, then Woodland, Washington, Kalama, Washington, and Mullan, Idaho. They finally settled in Priest River, where they moved onto five acres of undeveloped forest land and built their home with their own hands. Larry and Melodee lived in their Priest River home for 36 years. Together they raised a family of five children.
Larry Joined the National Guard and served in Idaho and Washington from 1970 to 1976. During this time he also obtained a private pilot's license. Larry primarily worked in sawmills most of his life performing just about every job imaginable, but for most of his life he was a millwright fixing the machinery in the sawmills. He worked at JD Lumber in Priest River, Welco in Naples, as well as a few others mills near Bonners Ferry, and Kalama, Washington. He also worked in the Lucky Friday mine at Mullan for a few years. In addition he did various other jobs in construction, excavation and HVAC.
Larry loved spending time with his family, bowling, tinkering with mechanical things, flying, hiking, aviation, photography and watching wildlife while spending time in the mountains.
Larry is survived by his brother, Robert (Carol) Merrifield of Athol, Idaho; his sister, Judy (Bruce) Ottoson of Spokane Washington; his children, Jason (Heather) Merrifield of Hayden, Idaho; Aaron (Danielle) Merrifield of Rathdrum, Idaho; Jennifer Merrifield of Spokane, Washington; Isaac Merrifield of Hayden, Idaho; and Adam (Melissa) Merrifield of Spokane Valley, Washington; seven grandchildren, as well as many nieces, nephews, and cousins. He was preceded in death by his wife, parents, and grandparents.
At this time there is no formal public service planned. Larry's ashes will be placed in part at Grandview Cemetery in Bonners Ferry and the remaining ashes will be spread across the mountains of North Idaho in a private gathering. His smile and his soul will live on with Jesus Christ our Lord and Savior in Heaven. To sign the online memorial please visit www.englishfuneralchapel.com
---