North Idaho Mountain Sports Education Fund now accepting applications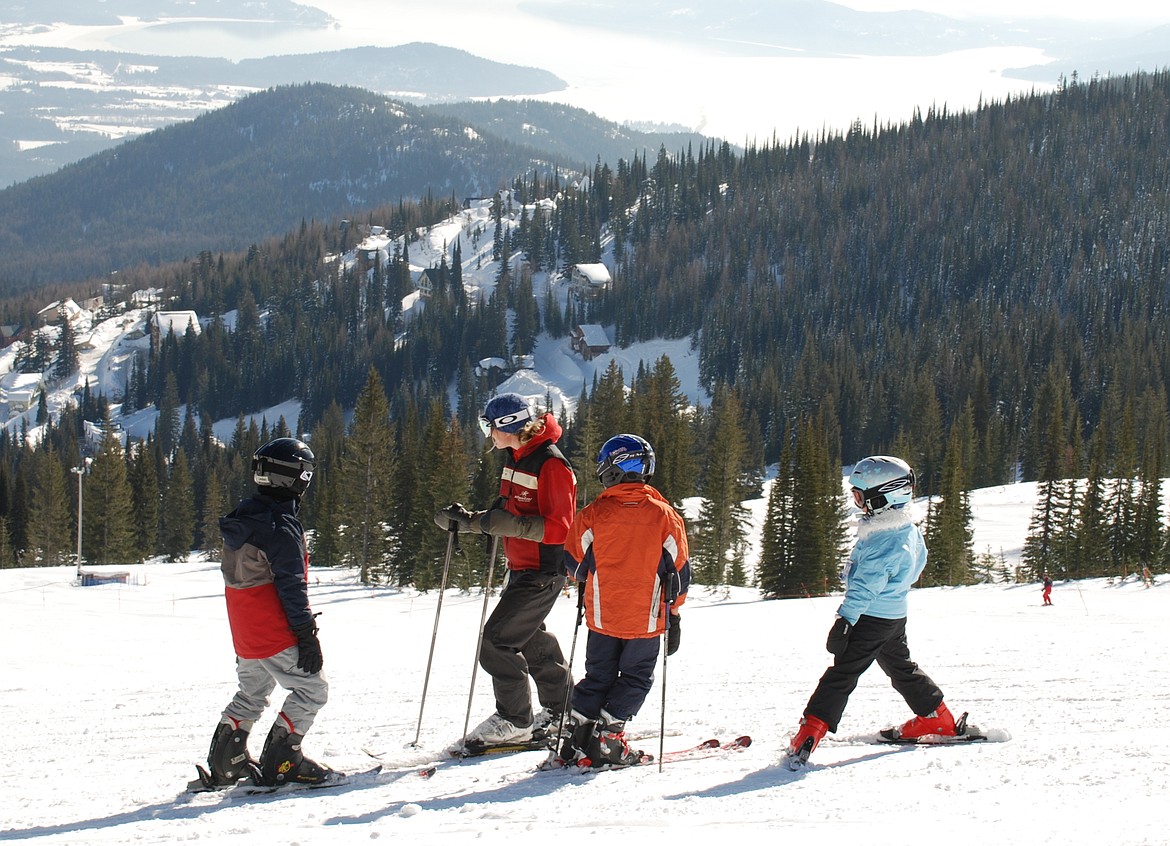 The North Idaho Mountain Sports Education Fund is back for its 12th year and is now accepting applications for the upcoming ski/snowboard season. Applications are due by Oct. 15 and can be found online at nimsef.com.
(Courtesy photo)
|
September 23, 2021 1:00 AM
SANDPOINT — The North Idaho Mountain Sports Education Fund is back for its 12th year and is now accepting applications for the upcoming ski season.
NIMSEF is dedicated to providing children in the community with the opportunity to ski and snowboard.
People come from all over to enjoy the amenities of Schweitzer Mountain Resort, but many children in the area never get a chance to experience the joy the slopes provide due to the cost. Snow sports are simply too expensive for some families.
That's where NIMSEF steps in. Schweitzer and NIMSEF have created a program that enrolls scholarship students in an eight-week, all-day lessons program. All children ages 7-17, who qualify based on economic need and live in Bonner and Boundary counties, receive a season pass, bus pass, equipment rental and the lesson program.
The Funatics program at Schweitzer puts the children in groups of similar age and ability, and the group stays with the same coach for the entire program. The all-day program will take place weekly on either Saturday or Sunday from Jan. 8 to March 12, 2022. The pass and equipment rental are valid all season.
The NIMSEF program not only teaches skiing/snowboarding, but allows children to work for a portion of their tuition and participate in fundraising.
In years past, NIMSEF has sponsored over 100 children during a season. Director Jeff Rouleau said that number took a dip last year due to COVID-19, but he is looking forward to potentially seeing it increase this winter.
Applications are being accepted until Friday, Oct. 15, and decisions will be made by mid-November. Applications can be found at www.nimsef.com.
Anyone who wants to support the program can send donations to NIMSEF, P.O. Box 170, Ponderay, 83852, or donate through PayPal on the NIMSEF website.
---