Royal Shields Jr.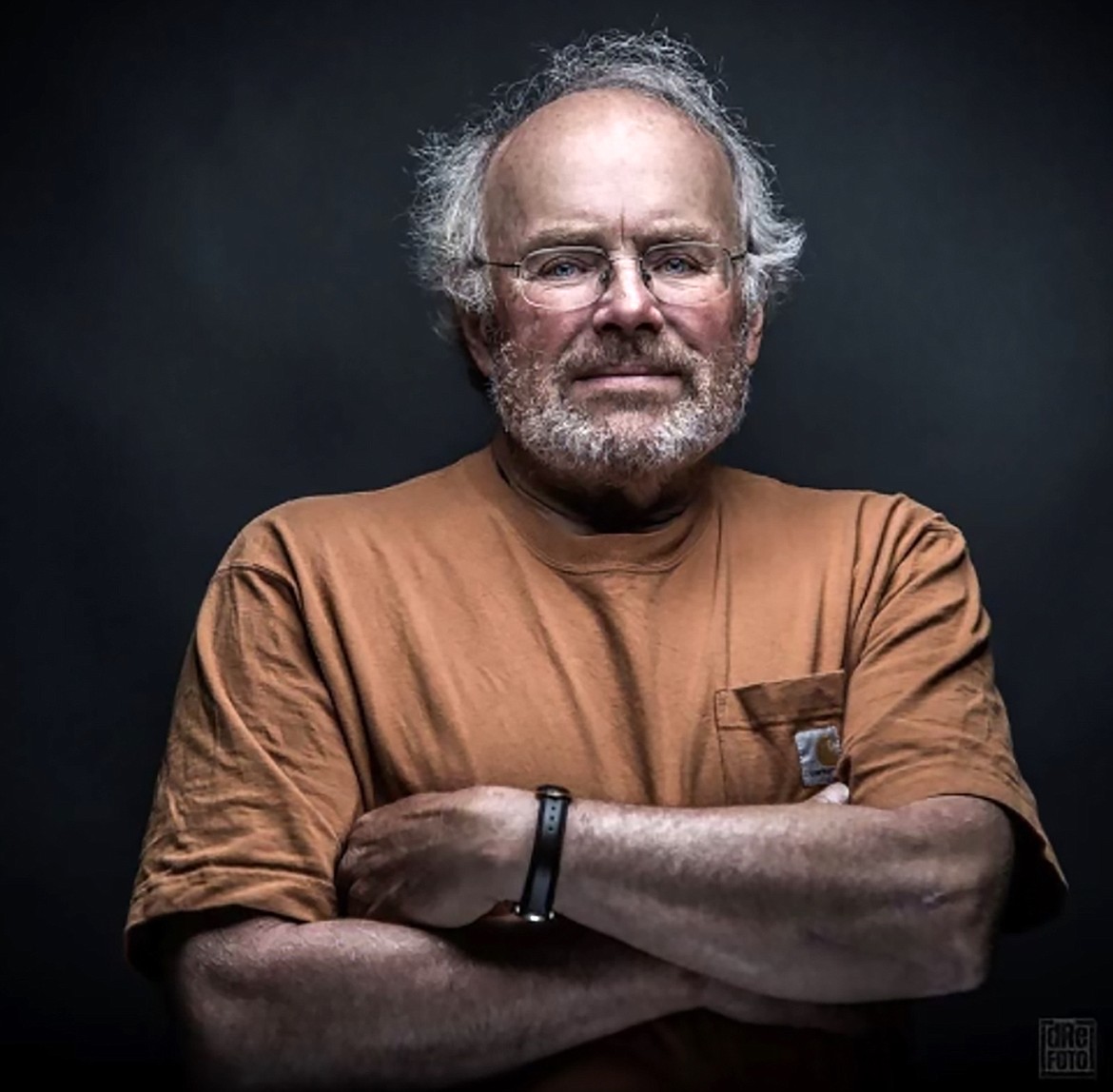 |
September 23, 2021 1:00 AM
On Sept. 11, 2021, Royal Shields Jr. died of a sudden heart attack resulting in a single vehicle accident. His last breath was taken a stone's throw from his late grandparent's home overlooking the Pack River delta where they homesteaded in 1919.
Monty, as he was called growing up, was born June 3, 1943, in Sandpoint, Idaho, to Royal and Kaye Shields. He grew up in Coeur d'Alene, Idaho, alongside his big sister Elsena and his little brother Don. It was a different time. He and Don were free to roam while both parents worked, father running the Coeur d'Alene creamery and mother a registered nurse. At age 14, he and a friend set off on their single speed bikes for Glacier Park. His friend, worried about not asking his parents first, returned home on the second day. Royal continued, riding to the top of Logan Pass, coming home a week later. Upon return, his parents hadn't even known he was gone because it was so normal for him to be outside all day, every day. The makings for good stories would be repeated with different characters and locations many times. When presented with any opportunity to make a questionable decision in the wilds, Royal's love to test boundaries would usually result in another "Royal-story." For those dragged along with him, it usually resulted in a brushy, wet, cold, after-dark, but thrilling adventure. His poor wife, a flat-ground loving farm girl, his two boys, young and blessed with high metabolisms to aid against hypothermic onset, and any friends unwittingly pulled in, would then later be forced to relive the uncomfortable memories at gatherings where Royal did his second favorite thing — recalling stories — which over time often outgrew the facts as remembered by the rest of us.
There was a civic side to Royal, too. After earning an architectural degree from the University of Idaho, he met his future wife while completing his apprenticeship in Coeur d'Alene. Five months later, he and Jana married in 1972. They moved to Sandpoint in 1974 after they bought "unbuildable" waterfront land overlooking Lake Pend Oreille. The young couple proceeded to build their home over the water together where after work they would share a beer while dangling their legs over what would eventually be their living room windows. That same view across the lake to Sandpoint would also be his kayak work commute in all but frozen surface conditions. For nearly the next 50 years, Royal and his wife Jana lived in their home and thrived in the Sandpoint community. Royal was a 45-year member of the Rotary Club. His life embodied their motto, "One Profits Most Who Serves Best." He also served on the board of the Bonner County Historical Society and the Pend Oreille Arts Council. The day Royal passed, he was traveling to Clark Fork to pick up a stranded biker as a volunteer in the Rotary-sponsored CHAFE bike ride.
In 2003, Royal retired from architecture having designed hundreds of residential, commercial and public buildings in North Idaho. While continuing to serve the community in his retirement, he enjoyed his time building trails and dirt biking on Gold Hill, snowmobiling in the Selkirks, skiing at Schweitzer, calling friends and family on his ancient and well-used flip phone, and traveling with the love of his life for 50 years, Jana.
Royal is survived by his sister, Elsena Horton of Anchorage, Alaska; brother, Don of Soldotna, Alaska; wife Jana; his sons and their wives, Fremont and Theresa, and Kip and Tasha; and two grandchildren, Rowin and Oden, all of Sandpoint.
Memorial services will be held at The Idaho Club on October 7, 2021, at 3 p.m.
In the end, we all become stories.
Gifts in memory of Royal may be made to: Rotary Charitable Trust Fund, P.O. Box 1666, Sandpoint, ID 83864
Lakeview Funeral Home in Sandpoint is handling the arrangements. Please visit Royal's online memorial at www.lakeviewfuneral.com and sign his guest book.
---