Property taxes up, county budget balanced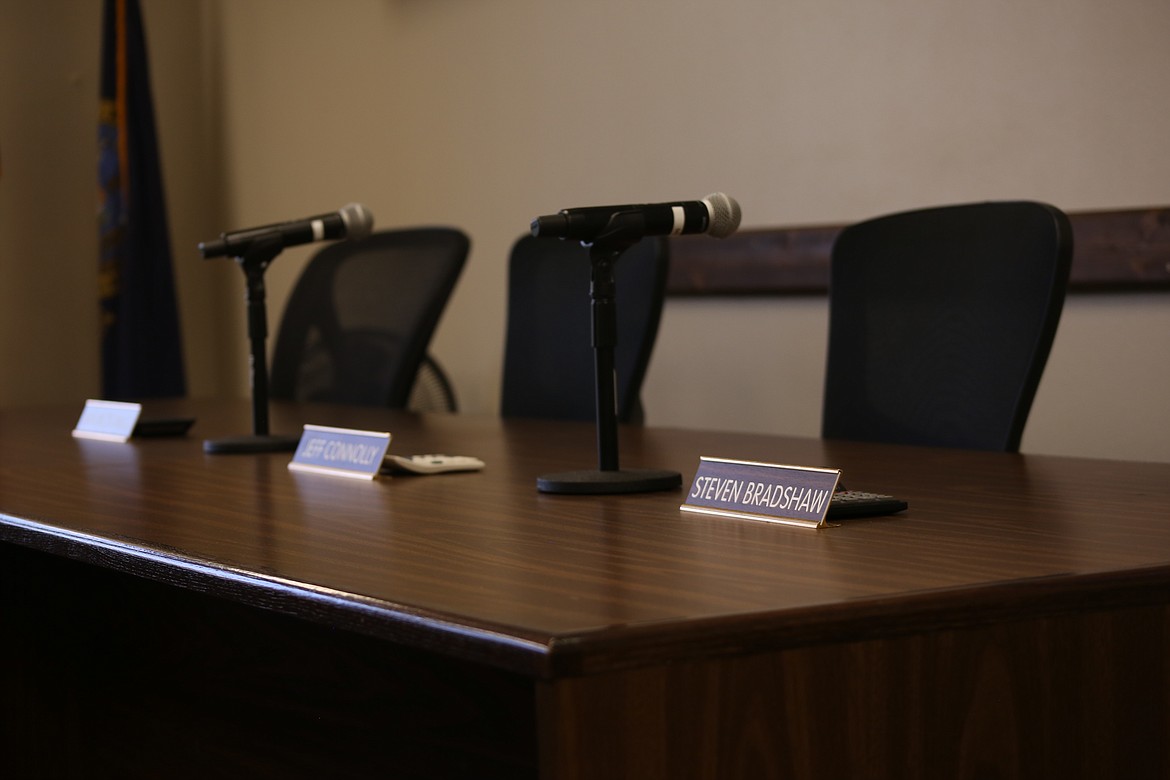 ▶️ Listen to this article now.
SANDPOINT — Under the newly approved 2022 fiscal year budget, property owners will see a 4.7% increase on taxes — an average of $61. County Clerk Mike Rosedale and county commissioners held two meetings in late August to discuss the upcoming budget and field questions from citizens.
"After the first stage of budgeting, we were about $4.3 million short," said Commissioner Dan McDonald at the meeting. "We had to find a way to find $4.3 million."
There are three ways the commissioners, the clerk's office, and all other county departments worked together to balance the budget. Collecting foregone taxes is one of them — closing that gap by $2,735,040, making it the most significant filler for the deficit.
Foregone taxes are funds that were never collected, but the state still keeps track of the prospective revenue with a levy. A levy is defined by the Internal Revenue Service as "the legal seizure of property in order to satisfy a tax debt." Property taxes are supposed to increase by 3% every year to keep up with inflation, according to the state levy. Bonner County has not increased property taxes significantly over the last eight years, according to information given by Rosedale at August's meeting. Bonner County previously opted against collecting the extra 3%, but things will change next year.
"We've kept the budget flat for the last 3 years, but there have been a number of changes that have happened," said McDonald. "One, first and foremost, and I'm sure everyone's noticed if you've bought anything, inflation is killing us."
In addition to inflation, county officials cited new state legislation going into effect next year as a contributing factor for the size of the deficit.
"The state passed a couple pieces of legislation this year that really crippled us," McDonald said, "one of them was with Panhandle Health."
House Bill 316 requires counties to pay for 100% of the funds required by their respective health district, which is Panhandle Health in Bonner County. In return, counties get to decide if they will enact orders given by the health district.
"They also included in the bill that we don't have the ability to reduce their budget. So we don't have the ability to go to them and say, 'You need to figure out how to do more with less,'" McDonald said. "Couple that with the way that they've hit us on new construction. Over the past three years, we've been using new construction dollars to offset inflation and that's how we were able to keep the budget flat."
Another piece of legislation, HB389, in a nutshell, prevents counties from counting the entire sum of construction costs as revenue. Counties must now choose between counting a higher percentage of construction costs as revenue, or collecting foregone taxes.
"When they passed the law it didn't allow us to take 100% of new construction. We only got 90%. That was a pretty good hit in itself," said Commissioner Jeff Connolly in an interview.
"The state has been talking about basically handcuffing counties that have been trying to live as frugally as they can," said McDonald at the meeting. "And by doing that, there's this stampede now of counties, or some of them anyway, rushing to use their foregone." said McDonald.
"Under state law, we have the ability to go back and realize any foregone that we haven't taken over the years," he added. "We don't like to rip off property owners, we don't wanna increase taxes, and we've been successful to date. Unfortunately, we've been boxed into a corner."
McDonald said the county had to make a choice between raising taxes, or cutting essential services.
"So we were stuck with the hard decision to say 'Ok, we're going to have to suck it up and take foregone.'"
While the $2,735,040 garnered from foregone taxes considerably shrunk the deficit, it wasn't enough to eliminate it. The roughly $1.6 million was resolved by cooperation between all county departments in the form of cost cutting and taking money from departments with the most funding,
McDonald credited the departments with realizing revenue and making sacrifices, specifically the road & bridge department and the sheriff's office.
"We assembled all the department heads and elected officials again for a department head meeting and said, 'So listen, guys, we're in trouble here, we need to find a way to make some more cuts,'" he said. "We were able to knock about a million bucks off the budget."
Recent Headlines
---