Leniency plea denied in lewd case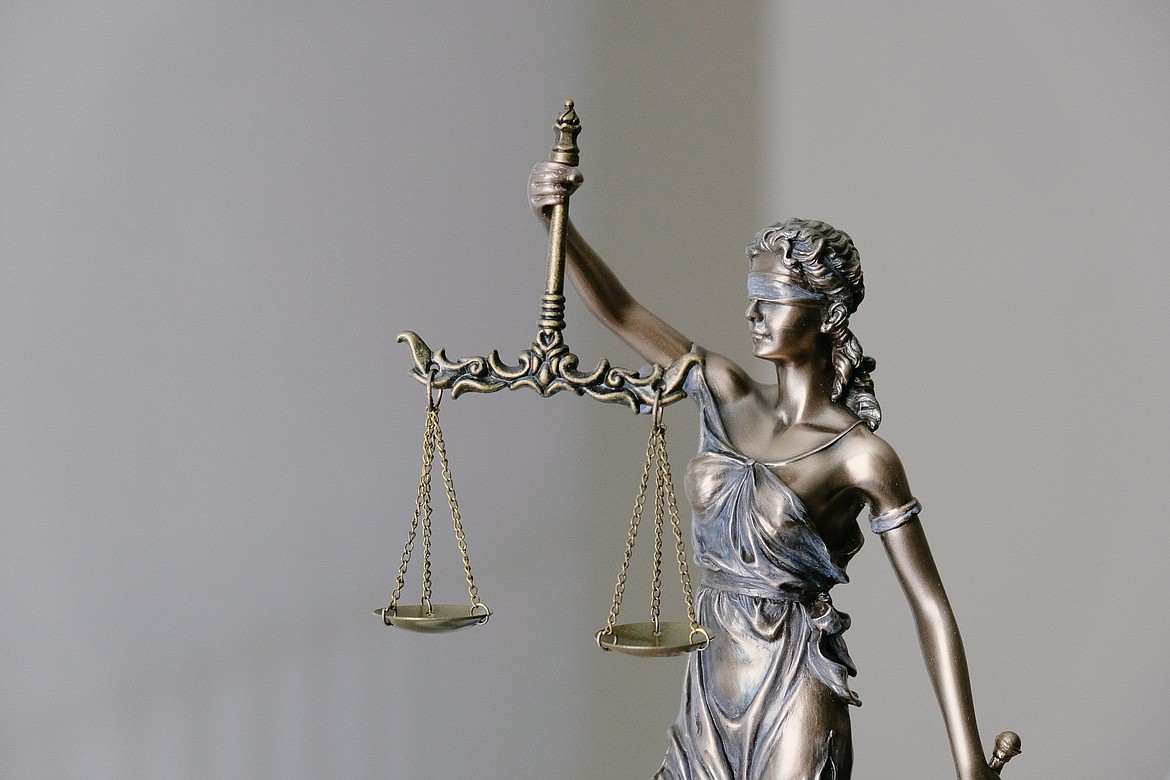 (Photo courtesy TINGEY INJURY LAW FIRM)
by
ANNISA KEITH
Staff Writer
|
April 12, 2022 1:00 AM
SANDPOINT — A local man recently convicted of sexual assault has owned up to his wrongdoing.
On April 5, Daid Gavin Blakeney, 63, appeared before First District Judge Lamont Berecz to plead for leniency in his seven- to 25-year sentence.
"I would like to come clean and say that I am guilty of all charges," Blakeney said. "I failed my wife, I failed and lost the trust of those I victimized. There's not a day that goes by that I don't reflect on the evil person I was."
In November, Blakeney was sentenced on two counts of lewd conduct. The abuse started in 2011 when the victim was still wearing diapers.
During sentencing, Blakeney did not admit to wrongdoing. He instead asserted that the abuse claims were not true, and that he was simply applying diaper rash cream.
Berecz said Blakeney's statement's were "nonsensical," and that treatment was not appropriate for someone who could not admit to committing the crime.
Blakeney has since changed his tune and admitted to his actions. On April 5, he virtually appeared in court to share updates about his personal circumstances. The victim also virtually attended the hearing.
"It wasn't until I gave up hope in myself, my life, and my abilities, that God showed me that He is not giving up on me. He has changed the desires of my heart through the washing of the word. My incarceration has, in fact, been a rescue mission," Blakeney said.
Additionally, Blakeney said he has attended Bible studies, self-help and recovery classes. He admitted that the potential change to his sentence was in God's, and Berecz's, hands.
"What you're indicating to me is that you are now admitting that you have committed these sexual molestations. When at sentencing you didn't take any accountability for it," Berecz said. "You presented a ridiculous excuse which I didn't find convincing. Which suggested that you wouldn't be amenable to treatment for the crime that was obvious that you have done."
Berecz denied a reduction in Blakeney's sentence.
"I want to say this. I'm not going to reduce your sentence. I think it would be inappropriate to reduce it given all of the factors. The need for community safety, deterrence, punishment — all of those factors went into my decision. I think it was appropriate then, I think it was appropriate now. And nothing you have presented has changed my mind on that," Berecz said.
Berecz recognized Blakeney's change of heart, and expressed hope that the victim will be able to better recover from the trauma she has suffered from Blakeney's actions.
"I hope your acknowledging your guilt will help the victim move forward … and help her in her healing process."
Although Berecz denied Blakeney's plea for leniency, the case remains active as of Monday, according to court records. Blakeney is not listed on the Bonner County Jail inmate roster.
This is Blakeney's only case in Idaho, it is unknown if he has cases in other states.
In Idaho, there is no statute of limitations for cases involving the sexual abuse of minors. More information can be found at rainn.org or by calling 800-656-HOPE (4673). Local resources include LillyBrooke Family Justice Center at 208-265-3586, and the Bonner County Sheriff's Office at 208-265-5525. All agencies listed can be reached 24/7.
Recent Headlines
---