Cannibalism suspect deemed fit for trial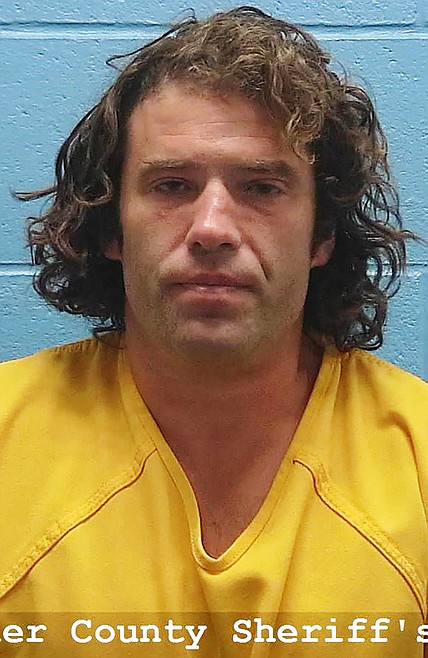 by
ANNISA KEITH
Staff Writer
|
April 13, 2022 1:00 AM
▶️ Listen to this article now.
SANDPOINT — A Bonner County man charged with first-degree murder and cannibalism has been deemed competent to stand trial.
James David Russell, 40, has been deemed mentally fit to stand trial on the charges stemming from the Sept. 10 murder and suspected cannibalism of David Flaget.
Since Oct. 7, Russell has been involuntarily committed to the Idaho Security Medical Program.
The Idaho Security Medical Program is a subset of the Idaho Department of Corrections. While committed, detainees undergo intensive psychological and psychiatric treatment. The purpose of the program is to ensure an individual is mentally competent enough to understand and participate in court proceedings. Established in 1976, the program is reserved for those who display signs of mental illness or psychological disorders. The program also detains those who have yet to receive a sentence if they are determined to be dangerously mentally ill.
First District Magistrate Judge Tera A. Harden received a competency evaluation on April 5 from Doctor of Psychology Kimberly Smith determining that Russell is now mentally able to participate in the court process.
This recommendation comes five weeks ahead of schedule, despite two initial extensions of Russell's commitment.
"The report indicates that the defendant is now fit to proceed," Harden said on Monday. "The Idaho Department of Corrections is requesting that the defendant be transported back to the Bonner County Jail prior to the status hearing and arraignment on the amended complaint."
Harden is referring to the Dec. 15 amended criminal complaint adding the cannibalism charge in this case.
Russell is currently detained in the Bonner County Jail and will make his initial appearance in Magistrate Court on Friday.
Russell has no previous cases in the Idaho court database, however, he has a documented criminal history in California and Montana.
Russell is the primary suspect in the Sept. 10 murder of David Flaget, 70, the groundsman for the Russell family property where Russell was temporarily staying at the time.
"Flaget had several conflict-like run-ins with Russell and told the family about them,"Bonner County Detective Phillip Stella said in December. "The family had enough warning signs that Mr. Russell was a danger to himself or others."
Flaget was slain near the Old Field House in Clark Fork. One of Russell's family members reported to officials after discovering Flaget unresponsive in his own truck on the property.
Russell initially fled from Bonner County sheriff's deputies and initiated a brief standoff before allowing himself to be apprehended in the building he was known to stay in.
Various pieces of evidence suggesting cannibalism were discovered by sheriff's deputies including a bloodied microwave, and portions of flesh found within, and outside of, the building where Russell would stay.
Russell refused to apply for a public defender, and did not indicate that he understood his Miranda rights after they were repeatedly read to him.
Russell made only one statement to law enforcement which he repeated more than twice: "It's private property and we don't like non-family on it."
The maximum penalty for cannibalism is 14 years incarceration. First-degree murder charges can see a maximum sentence of life in prison or the possibility of the death penalty.
Recent Headlines
---