Lowther's community dedication earns WOW honors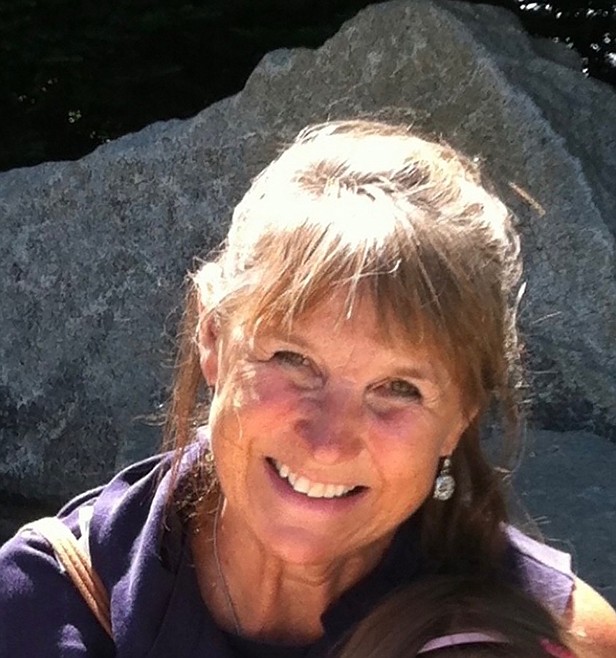 Born in Clark Fork, Roxie Lower has juggled career, family, and community activities with grace and finesse — dedicated to all three areas of her life. It's no wonder then that the Women Honoring Women committee selected Lowther as a recipient of its 2022 Lifetime Achievement Award.
(Courtesy photo)
SANDPOINT — There are few who don't recognize Roxie Lowther.
Born in Clark Fork, she's lived most of her adult life in Sandpoint, juggling career, family, and community activities with both grace and finesse.
It's no wonder then that the Women Honoring Women committee selected Lowther as a recipient of its 2022 Lifetime Achievement Award.
Also selected as a Woman of Wisdom are Karen Applegate, Diane Arrants, Sherry Ennis and Patti Speelmon.
As a leader in the community, Lowther has spearheaded many activities while on the board of directors for the Downtown Sandpoint Business Association that hosted Winter Carnival, Mardi Gras, and Small Town Holidays. She was involved with the Greater Sandpoint Chamber's Summer Sampler for about six years. The chamber honored her with the Volunteer of the Month for all of her community involvement.
Lowther's community service is broad and extensive — from the Pend Oreille Peddlers and the Kaniksu Land Trust to the Sandpoint Nordic Club, according to the multiple nomination letters. Lowther even has served on the Women Honoring Women Committee.

She also joined PAFE Board of Directors, Emeritus (CHAFE, Golf Tourney, teacher appreciation and Gala were the large projects she worked on).
"Helping out in small ways were also her strengths, as a classroom mom for all three of her kids, Kaleidoscope art program teacher and at the library as a pre-school story teller," a nomination letter noted.
Lowther steps up wherever she is needed — volunteering at the Healing Garden, Christ Our Redeemer's community garden and at the Bonner County Fair's "Pre-Fair" She has inventoried hundreds of school supplies for the Angels Over Sandpoint's backpack program to ensure school supplies get to where they are needed.
"Not only has she volunteered on the committees that support CHAFE, the Long Bridge Swim and Sandpoint Half Marathon, she has been a competitor," WHW Committee members said. "While any one of these events is an accomplishment, she took them all on."
She worked for Litehouse Foods for most of her career, achieving corporate executive status, while at the same time raising three children with her husband Bob.
"Roxie was a pioneer paving the way for opportunities for women working in private industry, demonstrating that women can achieve professional talents," committee members said in detailing Lowther's many accomplishments and community dedication.
"She is a talented and creative chef, an expert gardener, and a gifted interior decorator. Roxie is a daughter, wife, mother, grandmother, sister and friend. She has lived her life with grace, fortitude and impeccable integrity and she is inspiring."
To be nominated for Woman of Wisdom, candidates must be 65 years or older. She possesses vision and achieves goals through collaboration. She exhibits a love of learning through the pursuit of knowledge by study or experience. She shows a commitment to the Bonner County community and its members, and has had a positive impact, such as in the areas of art, music, theater, dance, sports, education and service. She demonstrates dedicated leadership that results in admiration and respect from others. She is an inspiration to others and an example for future generations of women. She faces life's challenges with grace and courage, and lives with dignity, integrity and honor.
A gala luncheon honoring the Women of Wisdom is scheduled for May 7 at the Ponderay Event Center at 11 a.m. Reservations are now accepted until April 28 from Diane Stockton at 208-290-6362 or stockton_diane@yahoo.com, tickets are $30. The luncheon includes great food, a program introducing the 2022 Women of Wisdom to celebrate their Lifetime Achievement Award.
The 2022 Women Honoring Women committee members are: Sue Brooks, Kathy Chambers, Patti Clemens, Deanna Harris, Alana Hatcher, Julie Jurenka, Pat Lewis, Debbie Love, Leslie Marshall, Barb Merritt, Jeralyn Mire, Marlene Rorke, Ann Ross, Sandy Ross, Tina Sleyster, Diane Stockton, Sally Transue and Cherie Warber.
Recent Headlines
---