Sandemonium returns to the Sandpoint Library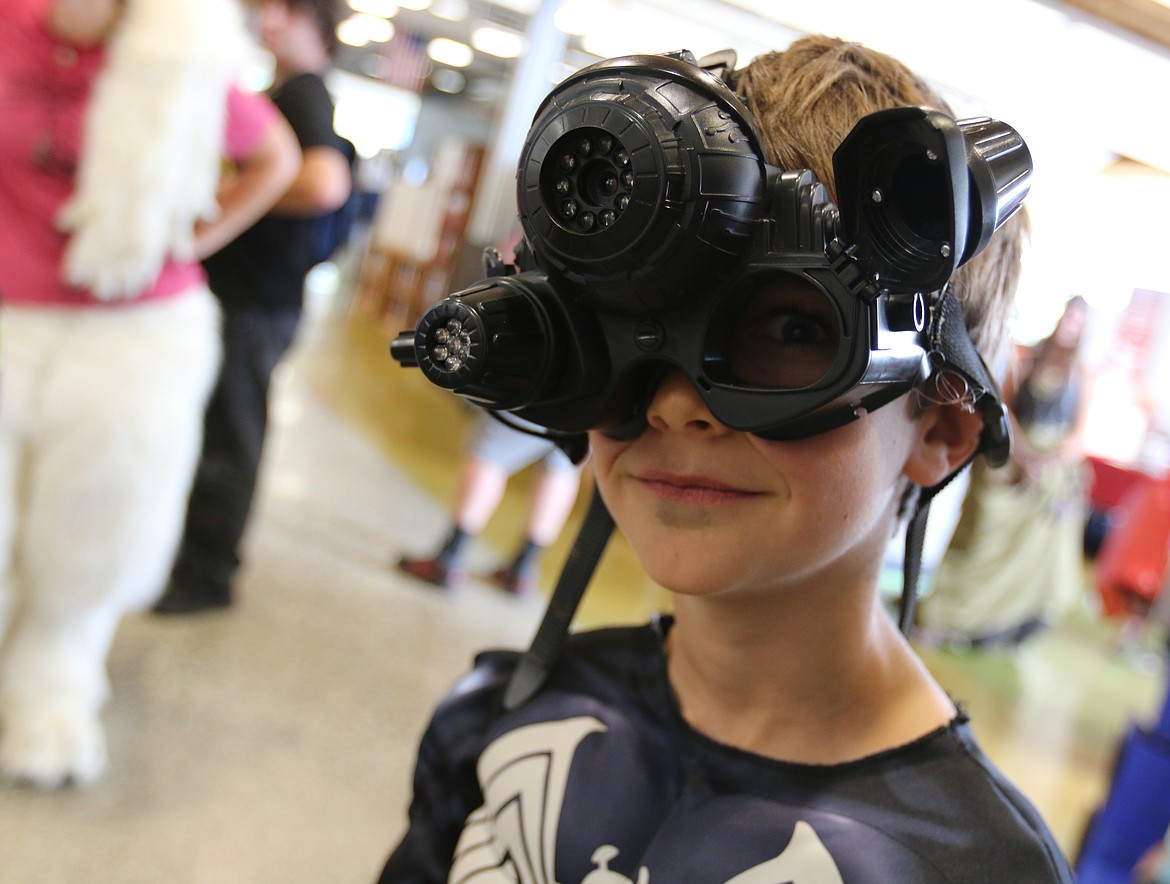 Odin Clark of Sandpoint smiles for the camera as he waits in line at the 2016 Sandemonium comic con. This year's event will be held Saturday, May 14, from 12-4 p.m. at the Sandpoint Library, 1407 Cedar.
(File photo/CAROLINE LOBSINGER)
SANDPOINT — Sandemonium returns with Sandemonium Lite.
After a two-year break due to COVID-19 Sandpoint's favorite fandom celebration is set to return May 14.
Sandemonium is an all-inclusive, non-profit organization that puts together an annual event of the same name. It brings together fans of anime, science fiction, fantasy, and e-sports, to celebrate their fandom with like-minded individuals in the local community through cosplay contests, fan specific meet-ups, panels and more.
Starting in 2015 to celebrate the Teen Reading Program in partnership with the East Bonner County Library, the first event was held at the Sandpoint Library.
"It got started as just a gathering for people to celebrate fandoms together," Sandemonium vice president Cassandra Koszarek said.
Sandemonium garnered a loud positive response from the local nerdoms, returning in following years and eventually forming a board of volunteers.
"Then it just kinda grew," said Koszarek.
The event went on to be held at larger venues, such as the Forrest M. Bird Charter School, to include vendors, have more space for the panel events, and a main stage for the cosplay contest.
"It was really well attended for several years," said Koszarek. "Then the pandemic hit and the school could no longer do large gathering events."
In fall 2020, the event was a fully virtual "convention," offered online through Zoom, before taking a complete break in 2021 due to limited venue space.
This year, Sandemonium returns to the Sandpoint Library with "Sandemonium Lite." as it reintroduces the fandom event to the community.
This year's event will feature the return of the cosplay contest, meet-ups, and discussion panels as well as some new additions such as virtual reality experiences by the library and tabletop gaming set ups featuring Dungeons & Dragons and Magic The Gathering.
The two features making this year a "lite" event are the event will be free of charge to attend and vendors will be coming as "creators."
Creators will be invited to showcase their work and love of the community. However, they will not be able to complete sales due to the venue's non-profit status, but will be able to direct convention goers to websites and store fronts.
"Our vision is that they'll [creators] be there as a part of the community to share their passion for their craft," said Koszarek. "Guests would still be able to access their crafts that way."
Event organizers do have plans to make vendor sales again possible in the future.
"We are just so excited to be back," said Koszarek
For event updates, to volunteer, become a board member, donate or become a creator go to
sandemonium7B.com or the event Facebook page.
Recent Headlines
---