Pair sentenced in lewd conduct cases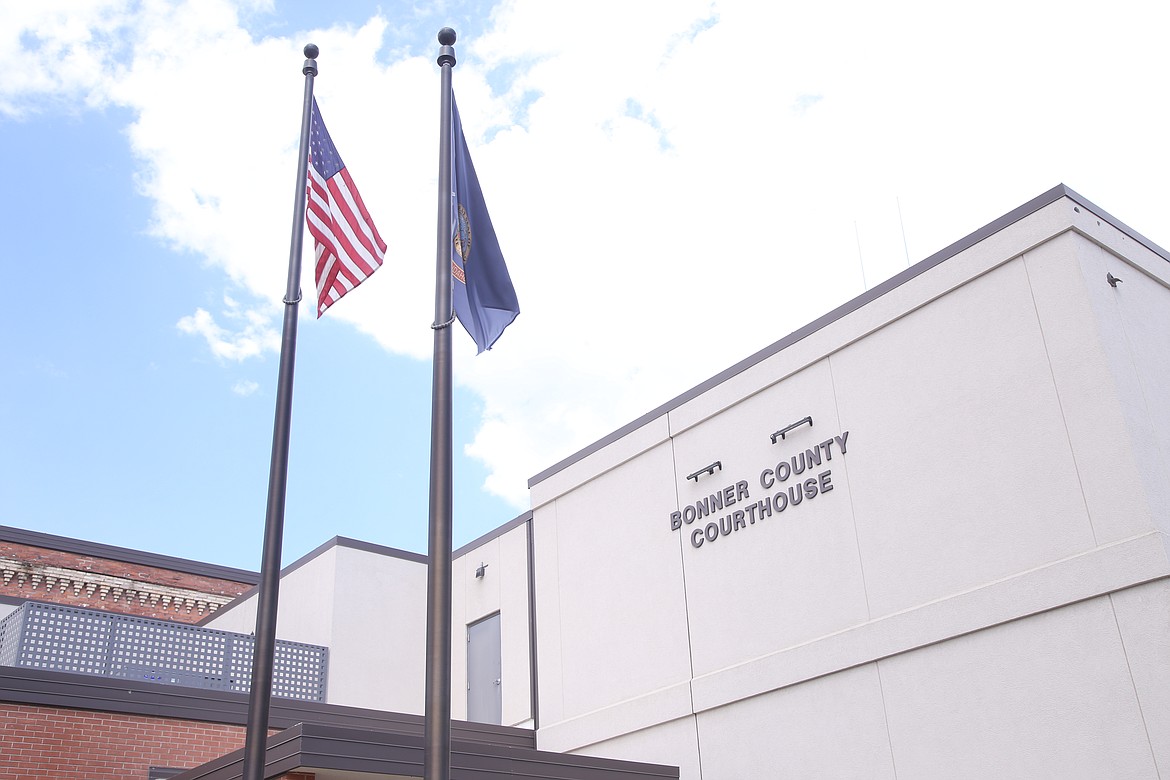 SANDPOINT — Two men have been sentenced on lewd conduct charges stemming from the summer of 2019.
Dillion Matthew Cornelius, 20, and Aaron Alan Keiser 23, were sentenced by separate judges in First District Court after they were both convicted on lewd conduct charges taking place at an accomplice's private residence in Sandpoint.
Although the accomplice denied any knowledge of the assault, Cornelius has been sentenced in three other lewd conduct cases with unique victims, all taking place at the Sandpoint residence.
Cornelius went before First District Judge Lamont Berecz on March 31, and was given a sentence of two- to- 10 years for three counts of lewd conduct taking place between January 2020 and May 2021. He will also have to pay $1,191 in court costs and fees, and register as a sex offender upon release.
Cornelius was placed in the court's retained jurisdiction program to undergo substance abuse treatment, as all of his sexual assaults took place while he and his victims were under the influence of alcohol and cannabis.
Also known as a "rider," the court's retained jurisdiction program is an alternative form of sentencing. Instead of serving their sentence to term, the accused is made to participate in treatment and intensive education programs during the first year of their sentence. After the first year, the accused can request to go on probation, however the judge can still choose to sentence them to term. The program is offered as a substitute for traditional sentencing in hope of rehabilitating an offender.
Court documents showed that Cornelius had a routine when assaulting his victims, who were all pre-teens between the ages of 13 and 15.
While at the Sandpoint residence, Cornelius would provide alcohol and cannabis to his victims. Once they were under the influence, he would physically force them to do things they said they did not want to do.
Cornelius took a plea deal on Jan. 24 where he entered an Alford guilty plea to three counts of lewd conduct, each count coming from unique court cases, with separate victims.
An Alford plea is where the defendant pleads guilty but believes they are innocent. A defendant submits an Alford plea on the knowledge that there is enough evidence to result in a guilty plea if the case goes to trial.
In exchange for the guilty pleas, eight counts against Cornelius were dropped, specifically four counts of lewd conduct, two counts of rape, a charge of petit theft, and a charge of unlawful entry. The dropped charges eliminated two other court cases where Cornelius was named as the defendant.
Although the unlawful entry charge from June 11, 2021 was dropped as a part of the plea deal, court documents indicate that on that day Cornelius forced his way into the Sandpoint residence where he and the accomplice got into a brief fist fight, resulting with Cornelius leaving the scene.
After that point, Cornelius did not commit any additional crimes at the residence.
Cornelius has a criminal history dating back to 2015 when he was 13 years old, including four cases containing charges of providing alcohol to minors.
In Idaho, providing alcohol to a minor is a misdemeanor, regardless of the number of previous offenses.
Keiser also has a criminal history dating back to when he was a minor, beginning 2013 when he was 15 years old; however, this is his first lewd conduct conviction.
The mutual victim was called to testify during a preliminary hearing on Sept. 8. While under oath, she detailed events that included being given alcohol and cannabis sometime in the summer of 2019.
In a preliminary hearing, both the prosecution and the defense meet in magistrate court to review charges against a defendant to determine if there's enough evidence to proceed through the court process.
The victim recalled that she, the accomplice, Keiser, and Cornelius were in a bedroom in the Sandpoint residence. Once the accomplice left the room, the situation escalated.
"I trusted them. And as soon as he left, these things started happening," the victim said while on the stand.

"I started feeling a little bit awkward," the victim said. "They sat in silence on their phones. Then they started looking at each other, like really weird. … I would look over at Aaron, and he would look away from Dillon. They just had a faint smile on their face. … They didn't say anything. They weren't talking to each other. They were just looking at each other."
The victim then testified that shortly after the two exchanged looks, Keiser physically restrained the victim while Cornelius removed her clothes. The victim recalled the assault, but also testified that she blacked out once she tasted blood in her mouth.
The next thing the victim said she remembered was waking up the following morning, and finding her clothes on the floor.
"It's almost like they planned it out," the victim said before becoming too emotional to speak, one of many similar instances that occurred during her 40-minute testimony.
The victim did not speak of the assault for a year before coming forward to her father, who reported the crime to law enforcement.
She approached the accomplice once the court process began. She recounted their discussion while on the stand in September.
"He said, 'It's not my place to say anything' and walked away," the victim testified.
The accomplice was also called as a witness during the preliminary hearing. Although most of his answers were vague, he testified that the four of them were at the Sandpoint residence during the summer of 2019, but denied any knowledge of the assault.
He also testified that he and Cornelius had a falling out and are no longer friends.
"I think the state's witness, [redacted], came down with some convenient amnesia at times regarding what he did and didn't see and hear," said First District Magistrate Judge Justin Julian at the preliminary hearing.
Seven months after the preliminary hearing, on April 19, Keiser was sentenced in front of First District Judge Barbara Buchanan. Both the state and the defense requested the court follow a Rule 11 plea agreement both sides agreed to on Jan. 14.
A Rule 11 plea agreement is where both the prosecution and defense agree on what a potential sentence should be, and submit it to the court in exchange for the defendant's guilty plea. If the judge does not follow the agreement, the defendant can recant their guilty plea.
Buchanan decided to follow the agreement, sentencing Keiser to the court's retained jurisdiction program on top of a two- to- six year sentence. Keiser will also have to pay $2,145.50 in court costs and fees. He will have to register as a sex offender if he is released on probation after completing the rider. However, the Rule 11 agreement stipulates that if Keiser does not violate probation, he will be released from having to register as a sex offender in the future.
The victim did not appear at either Keiser's or Cornelius' sentencing hearings, nor did she provide a written victim impact statement. Both men are currently being held at the Bonner County Jail.
"I held it in for about a year," the victim said in September. "I didn't tell anybody. It was embarrassing that it happened, and that's why I didn't tell anybody."
It is not uncommon for victims of sexual assault to feel guilt or experience similar emotions resulting from the crimes committed against them, according to a scholarly article published by the National Criminal Justice Reference Service.
LillyBrooke Family Justice Center is a local agency that advocates for victims on their behalf. Victims are also helped in the recovery process by being connected with qualified professionals. LillyBrooke can be contacted 24/7 by calling 208-265-3586.
Everyone is encouraged to report abuse, even if it's just suspected abuse. Those who come forward to report abuse, provided that they were not a participant, will be shielded from liability in the legal process.
In Idaho, there is no statute of limitations for cases involving the sexual abuse of minors. More information can be found at rainn.org or by calling 800-656-HOPE (4673).
The National Suicide Prevention Lifeline can be reached anytime at 1-800-273-8255.
Recent Headlines
---