Sandpoint Sailing Association presents feature film, 'The Weekend Sailor'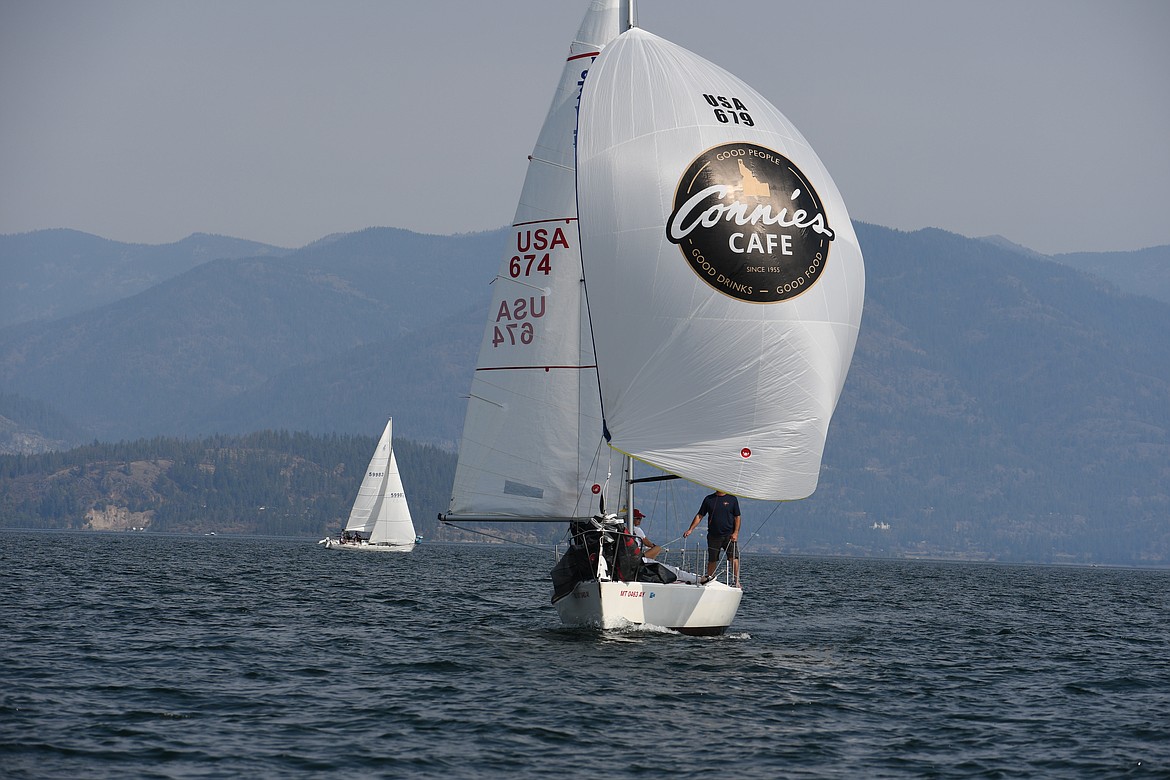 Stunning shot of a sail boat out on the lake.
(Photo courtesy of CHRIS ANKNEY)
Do you have an interest in sailing but aren't sure where to start or how to learn? Plan to attend an outreach event hosted by a local sailing club, and learn how easy it is to get involved and start sailing.
The Sandpoint Sailing Association presents an evening of film and fun that includes the screening of the feature film, "The Weekend Sailor".
There'll also be additional short films, a raffle and prizes from local merchants, restaurants and the event sponsors.
"We're hosting this event to let our community know just how easy it is to go sailing with the SSA in Sandpoint," SSA Commodore Chris Ankney said. "We're inviting anyone interested in sailing to join us to learn how they can get involved and get out on the water this summer, for a very nominal cost."
"The event is open to the public and tickets are on a sliding scale so no one will be turned away due to the ticket price. Come join us and find out how to get involved with a fun local nonprofit group."
The Weekend Sailor tells the inspiring story of Ramon Carlín, a weekend sailor who entered the first head-to-head sailing race around the world as a no-name underdog, With a crew that included his wife, son, family and friends.
Carlin overcame all obstacles to not only complete the race against competitors that included elite teams sponsored by the British Royal Navy and other nationalities, but to defeat every competing nation and win the race.
The event will take place on Saturday, May 14 at the Historic Panida Theater in downtown Sandpoint. Doors open at 6 p.m. Beer and wine will be served.
Suggested ticket price is $10, on a sliding scale – pay what you can. No one will be turned away.
This event is sponsored in part by Connie's Café & Lounge, Larsons Clothing Store, and Seattle sail maker, Ballard Sails.
To learn more about the Sandpoint Sailing Association, go online to sandpointsailing.org
Recent Headlines
---