Ennis' dedication, volunteerism earns WOW honors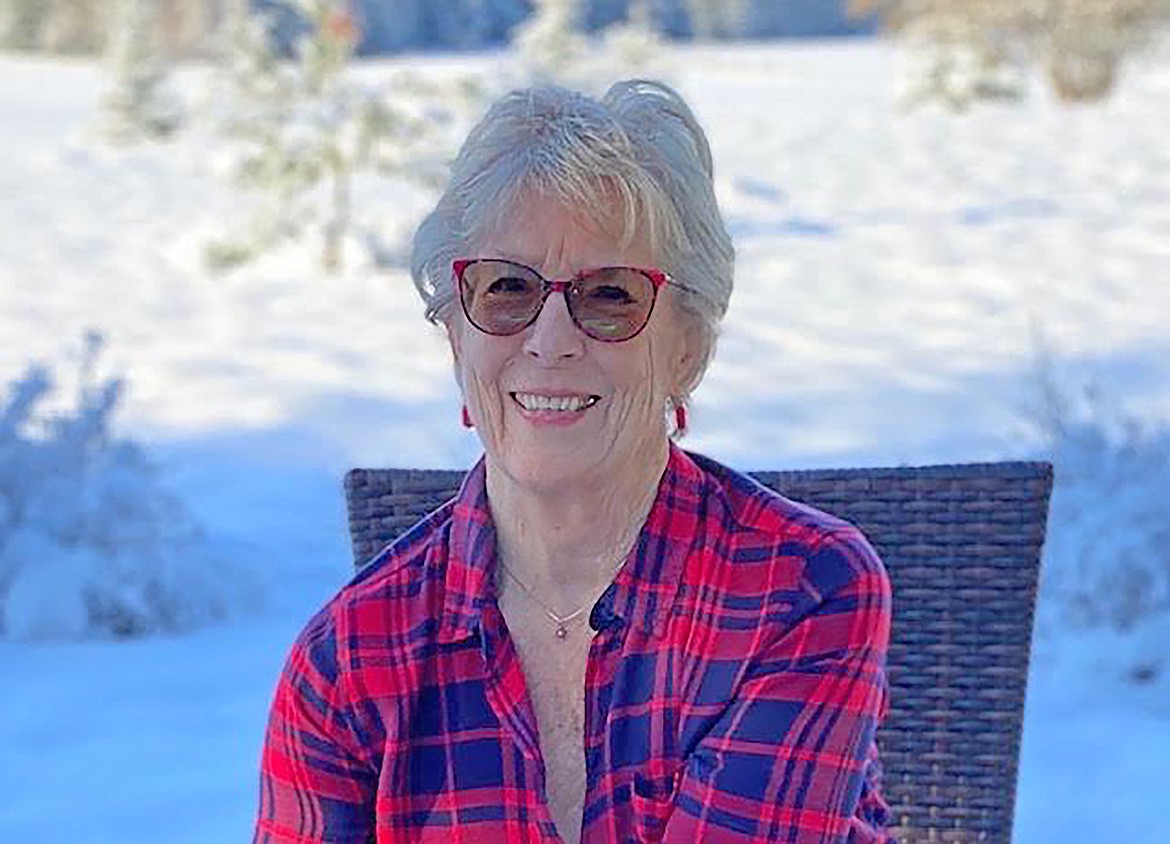 Her dedication to others is one of the reasons Sherry Ennis was selected as a Woman of Wisdom for 2022. Also selected were Karen Applegate, Diane Arrants, Roxie Lowther and Patti Speelmon.
(Courtesy photo)
by
DAILY BEE STAFF
|
April 24, 2022 1:00 AM
SANDPOINT — Sherry Ennis' life has been exemplified by acts of service and volunteerism.
That dedication to others is why Ennis was one of five community residents selected as Women of Wisdom for 2022. Also selected were Karen Applegate, Diane Arrants, Roxie Lowther and Patti Speelmon.
After graduating from the University of Washington, Ennis joined the Peace Corps, where she served in El Salvador for two years, managing a clinic for malnourished children as well as being a den mother for a young group of Boy Scouts. Her impact remains through communication with her friends in El Salvador.
That service was followed by a career as an ESL teacher at Lewis and Clark College, which provided continued opportunities for learning, leadership, and inspiration. During those years, Ennis taught foreign students both the English skills and cultural awareness they needed to succeed in college. During that time she also was a leader/adviser, providing college students an opportunity to travel abroad. Sherry led two different groups to Ecuador and another to Kenya and Tanzania. She also participated in the Big Sister program.
Ennis has spent many years on the board of the Community Assistance League, serving in several positions, including two years as vice president and two years as president. During her presidency, CAL celebrated its 40th anniversary. The entire community was invited to participate in the celebration — a stage production that covered CAL's entire 40-year history. The event, held at the Panida, was well attend and received many compliments.
She also regularly volunteers at Bizarre Bazaar and is a team leader.
Her vision, community care, and leadership is on display in other volunteer roles, such as a monthly volunteer with Bonner Partners in Care and Kinderhaven support at various Festival of Trees events. She is currently on the Kinnikinnick Native Plant Society board and a committee member of their community education program.
She has demonstrated grace and courage when her husband of over 40 years was stricken with ALS and given two years to live. She learned to handle their newly purchased Airstream and took her husband on his desired last journey through Montana and Wyoming. Sherry was his constant companion as the disease progressed providing life supporting assistance.
Dignity, integrity and honor are all strengths of character that define Sherry Ennis and worthy of the Woman of Wisdom award.
To be nominated for Woman of Wisdom, candidates must be 65 years or older. She possesses vision and achieves goals through collaboration. She exhibits a love of learning through the pursuit of knowledge by study or experience. She shows a commitment to the Bonner County community and its members, and has had a positive impact, such as in the areas of art, music, theater, dance, sports, education and service. She demonstrates dedicated leadership that results in admiration and respect from others. She is an inspiration to others and an example for future generations of women. She faces life's challenges with grace and courage, and lives with dignity, integrity and honor.
The gala luncheon honoring the Women of Wisdom is scheduled for May 7 at the Ponderay Event Center, at 11 a.m. Gala luncheon reservations are now accepted until April 28 from Diane Stockton at 208-290-6362 or stockton_diane@yahoo.com. Tickets are $30. The luncheon includes great food, a program introducing the 2022 Women of Wisdom to celebrate their Lifetime Achievement Award. Please plan to attend to honor these very special women.
The 2022 Women Honoring Women committee members are: Sue Brooks, Kathy Chambers, Patti Clemens, Deanna Harris, Alana Hatcher, Julie Jurenka, Pat Lewis, Debbie Love, Leslie Marshall, Barb Merritt, Jeralyn Mire, Marlene Rorke, Ann Ross, Sandy Ross, Tina Sleyster, Diane Stockton, Sally Transue and Cherie Warber.
Recent Headlines
---