Sage G. Dixon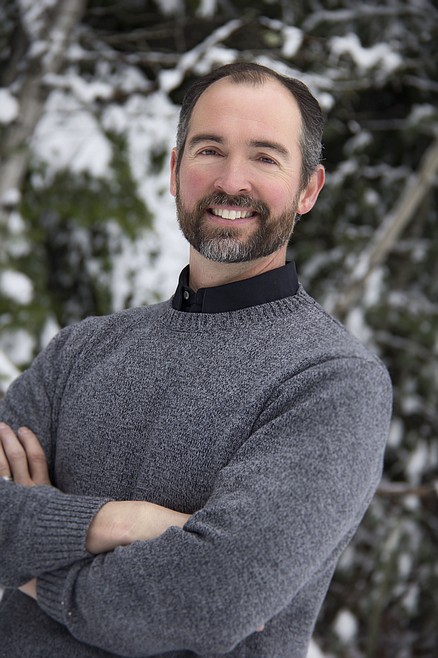 Occupation: Financial services
Party affiliation: Republican
Educational background: San Jose State University
How many years aBonner County resident: 20 years
Family: Wife, seven children
Hobbies: Hiking with my family, reading
Website: sagedixon.com
The priority for the first 90 days in office would be to help orient the newly elected legislators to the House of Representatives, as well as begin to develop relationships with them in order to build the foundations for working together. Continuing to discuss draft legislation with colleagues is important leading up to, and during, the legislative session, and holding town halls to hear what the people in District 1 are interested in seeing accomplished is a priority as well. Policy goal priorities would include property tax relief, continuing to protect Idaho against federal overreach, and I would like to continue my efforts to eradicate human trafficking from Idaho.
The three biggest issues facing Bonner County are property taxes, workforce housing, and managing our natural resources. Due to the exponential growth in housing prices, property taxes are reaching untenable levels. This burden is especially felt by long time residents and those on fixed incomes. Workforce housing issues are a result of the same changes driving the increase in property taxes. It is difficult for many employees to afford rentals let alone homes, and this has made it difficult for our businesses to find, and retain, employees. Properly managing our natural resources is imperative to reduce the risk of wildfire, and to ensure public access to public lands.
Controlling property taxes has been a discussion for the past two years, and we have seen little to directly lower the burden being felt by many in Idaho. I am in favor of removing the property tax on owner occupied homes, as well as a constitutional amendment that would allow like properties to be assessed differently which would allow legislation to hold static a value, or tax, which would benefit those on fixed incomes.
Workforce housing is not something that should be directly attended to by the state, as it is more a private and local issue. Enacting policies that reduce regulation and other impediments to building more affordable homes can be done, and would be helpful in solving the issue which is being experience around the state.
Properly managing our natural resources has been an ongoing effort with the federal government controlling 63% of our state. Our Shared Stewardship Counsel and the Good Neighbor Authority have helped to mitigate additional wildfire risk through better management, and these programs should continue, as should our overall effort to have Idaho control the land within our borders.
Impact fees similar to a user fee, and seem to be a logical way to have growth pay for itself. State statute allows localities to assess impact fees as long as specific metrics are followed, but most developers do not like the fees because they increase the price of a home.
The federal government is not going in the right direction as evidenced by the continual efforts to force unpopular, and often unconstitutional, policies upon the citizens of America. This has resulted in an increase in federalism, with the states asserting their proper role in trying to contain the growth of the size and scope of the federal government, but the threats to our God-given rights remain. Our state government has been improving by continuing to refine tax policy and reduce regulations, but still needs to work on the separation of powers between the branches, and the controlling of bureaucratic growth.
The most critical issue in this race is legislative effectiveness for District 1. I do my own work, do not take direction from outside groups, and am honest with my constituents. I also am able to think independently, can speak to a wide variety of topics, and have already proven to be an effective representative for our District.
Honesty and civility within government. We have seen an increasing lack of honesty, and a deterioration of civility between legislators as well as between legislators and the public. Long term this threatens the foundations of our republic and will lead to a despotism that inevitably follows a fractured government.
Being elected is a great privilege and the honor of holding office should compel responsible behavior that builds trust with the public.
The harshest criticism I can think of is that I am too nice to be an effective representative for District 1. While the internet loves aggressive, self-promoting posts, working in the legislature requires building relationships with those who do not agree with you and then persuading them to value your ideas. My record of leadership within the House, of passing difficult legislation, and of ensuring our District has a strong voice proves my effectiveness.
What is the role of the states in our constitutional republic?
The states are responsible for legislating everything that is not specifically enumerated to the Federal Government in the Constitution.
I have proven myself to be an effective legislator for District 1 and have not departed from my original intent of being a statesman and not a politician. I have upheld my conservative principles while understanding that the responsibility of office means that I represent everyone in the District. I have a record of upholding our republican form of government, protecting family values, promoting state's rights, and responding to the needs of District 1 in a variety of ways throughout my time in office.
Recent Headlines
---