Sign up for LBS at SHS today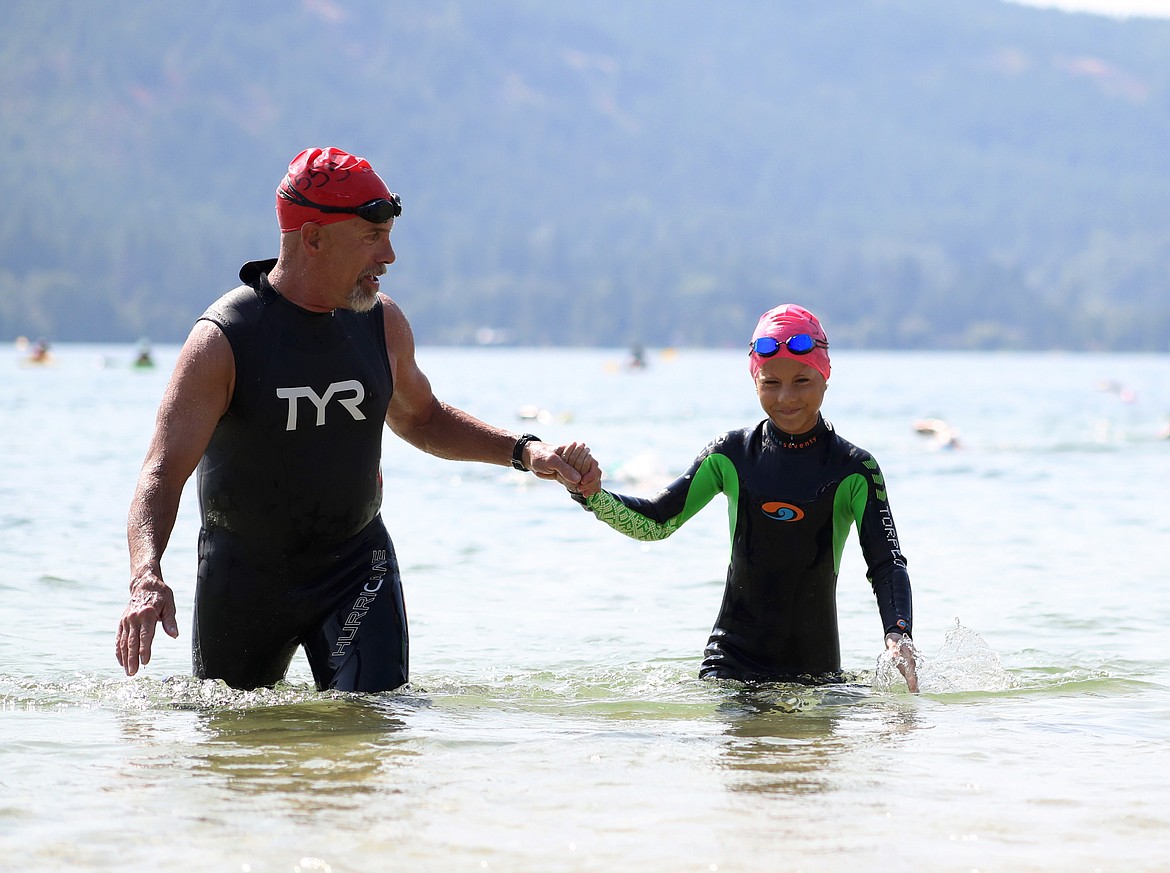 Sierra Zuberbuhler (right) and her father Jim (left) finish the Long Bridge Swim in 2019. At 9 years old, Sierra was the youngest swimmer to complete the 1.76-mile course.
(File Photo/KYLE CAJERO)
by
TREVAN PIXLEY
Sports Editor
|
August 5, 2022 1:00 AM
The 27th annual Long Bridge Swim will be having on-site sign ups at Sandpoint High School today from 5:30 p.m. until 7 p.m. If you or someone you know is interested in volunteering for the swim or the water safety and lessons program, head over to www.longbridgeswim.org.
There are 90 slots available for safety Kayakers that are claimed quickly. They will have a wait list.
The 2022 edition of the Long Bridge Swim will take place on Saturday, Aug. 6, at 9 a.m.
The Swim is in efforts to partner with PORPA (Pen Oreille Rowing and Paddling Association) in Priest River for this year's event.
They're attempting to offer swim lessons in Priest River to children in the area.
Their goal is to offer the first set of swim lessons at the "Mudhole" by next summer.

Recent Headlines
---