LPOSD announces principal position changes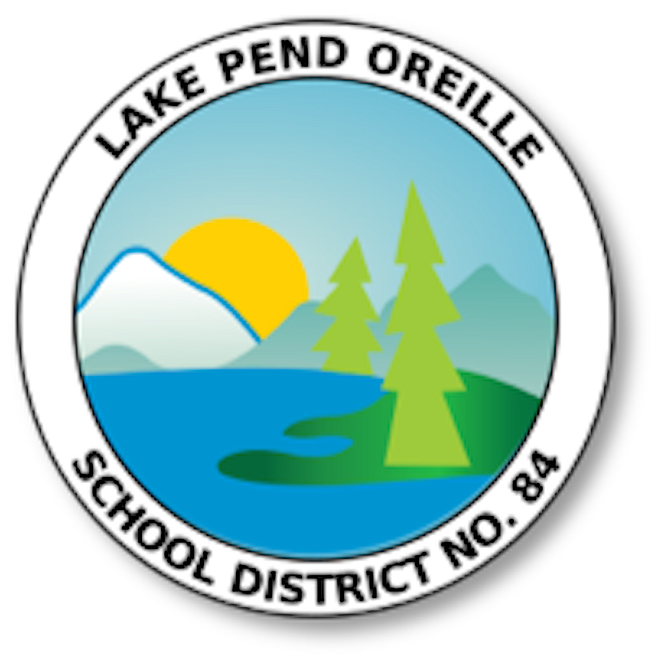 |
August 18, 2022 1:00 AM
SANDPOINT – Parents and students in Lake Pend Oreille School District can expect to see some new and familiar faces in the new school year, with a number of administrative changes throughout the district.
Along with the district changes regarding safety and policies, the principals of LPOSD have pulled a "Freaky Friday" situation with four switching schools and a new principal hired. Students and faculty at Sandpoint Middle School, Sandpoint High School, Lake Pend Oreille High School, and Northside Elementary will have some adjusting to do.
The first "principal swap" will be at LPOHS where principal Geoff Penrose is moving to Sandpoint Middle School. In an interview done with the SHS student newspaper, the "Cedar Post", Penrose said he was excited about the change having spent the first six years of his career at SMS.
"It's kind of like going home for me," Penrose said. "Sandpoint Middle is already functioning at a pretty high level. I will go in and try to integrate myself with their excellent culture of teacher leadership and professional learning communities."
At Sandpoint High School, students said goodbye last year " to principal David Miles, who is taking Penrose's position at LPOHS. Made to spend more time with his family, Miles said this decision is bittersweet due to his history with SHS, having graduated and taught at the school before becoming principal. After spending the past three years as principal, Miles said with fewer shows and activities at LPO he's hoping to spend more time with his children while they're young. Another perk to the transition Miles has found is in his own professionalism.
"Personally, this change will allow me to focus more on my strengths as an educator. I most enjoy being able to make close, great relationships with all students and staff and the smaller size of LPO allows me to do that more. I also enjoy getting into classrooms on a daily basis which the smaller size of the school will allow me to do," Miles said. "What excites me most is the flexibility LPO allows me to have with students, staff, and myself as well as the opportunity to build closer relationships with all stakeholders."
Replacing Miles at SHS will be Jacki Crossingham, who will be making the jump from elementary school to high school. However, Crossingham will not be alone in this transition. Joining her as one of her assistant principals is Kari Granier. After serving last year as the principal at Sandpoint Middle School, Granier said there were a host of reasons why the move was so fitting for her.
"To be completely honest, I believed I would be a Bullpup for the rest of my educational career. I have never felt more at home than in the halls of SMS in all of my 23 years of education. We call it our "Bullpup Family" for a reason and I love that school," Granier said. "But when the opportunity was presented to move to SHS to continue my work with the very same students that I already feel so connected to, coupled with the opportunity to grow professionally and partner with high school teachers to mentor and prepare young adults for the college and career world, I couldn't pass it up."
Having already had one daughter graduate from SHS, and another currently a junior at the high school, Granier said she also felt the timing of this transition worked out well and she felt confident and eager to get to work. She said the most exciting aspect of this transition will be seeing and watching student growth, as she finds high school to be a transformative time.
"I can't wait to get started and work with this already amazing team of teachers and dedicated student body," Granier said. "Whether it is supporting them through rigorous academics, building confidence through performance, or connecting interest with action, we get to help them get there. It doesn't get much better than that. There may only be one thing better than watching a student crush a goal — it's when they come back years later to see you because they know you will be proud."
Bringing the changes nearly full circle is Jennifer Majors, who will be replacing Crossingham as principal at Northside Elementary. After serving as the admin designee at Hope Elementary and teaching for 16 years, Majors said every position and role she has held as an educator has built toward her becoming principal.
"This change is the perfect fit as I am eager and ready to transition into administration with prior experience already working in a small, rural school much like Northside, where it feels like family," Majors said. "I am the most excited to build meaningful and positive relationships with my staff, students, families, and community members. I value our small town feel and am honored to work with amazing people. Northside has a beautiful history that I am so proud to now be a part of."
Recent Headlines
---