Chamber of Commerce welcomes By Design Chiropractic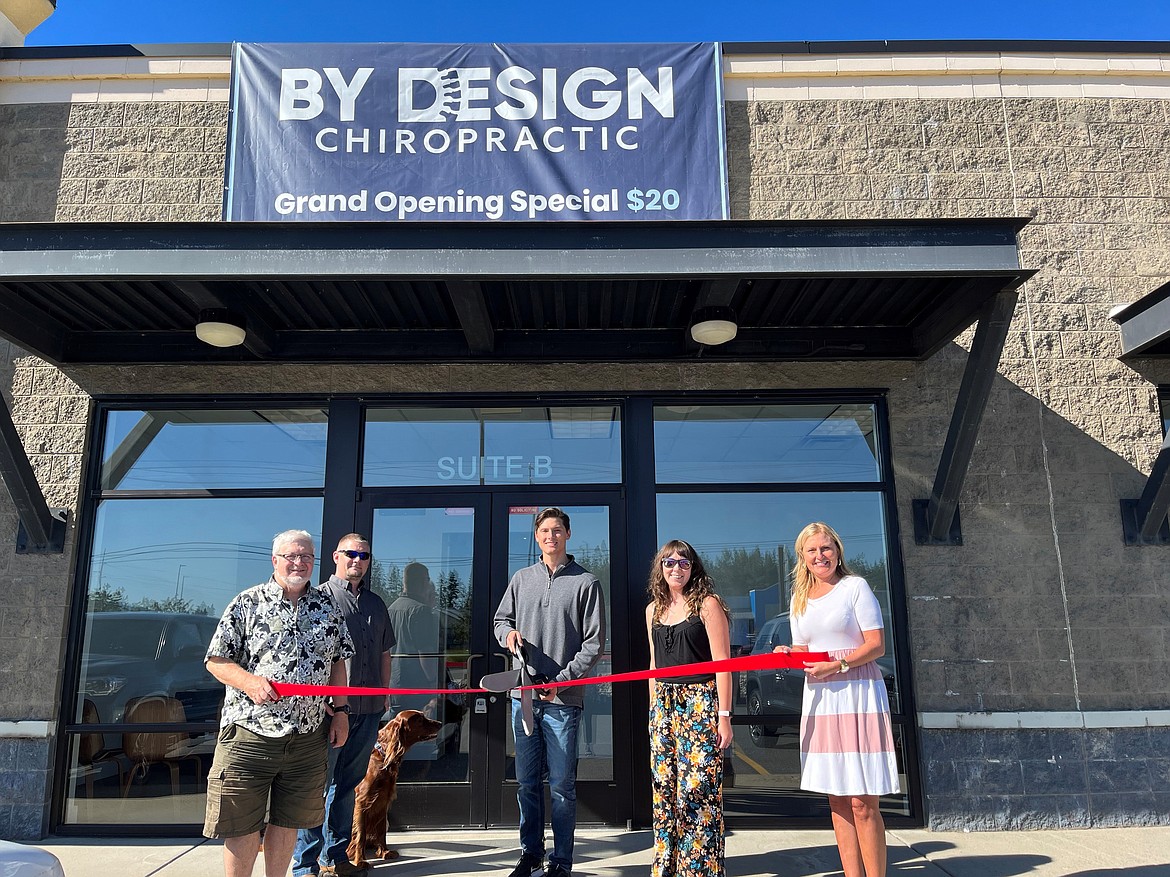 Greater Sandpoint Chamber of Commerce officials welcome By Design Chiropractic staff to the organization at a recent ribbon-cutting ceremony.
(Photo courtesy GREATER SANDPOINT CHAMBER OF COMMERCE)
|
August 23, 2022 1:00 AM
PONDERAY — The Greater Sandpoint Chamber of Commerce recently welcomed By Design Chiropractic to the organization with a ribbon-cutting ceremony.
By Design Chiropractic is a chiropractic practice specializing in providing care that helps restore the proper motion and function within the spine to provide long-term relief.
"We take a very detailed exam with in-house X-rays which allows us to provide a very specific adjustment to the proper vertebrae," Dr. Matthew Wittwer said in response to asked what makes his business unique.
Wittwer said he and his family chose Sandpoint for his business because of its community spirit.
"We chose Sandpoint because it aligns with our values and it's a town with a sense of community and we wanted to be a part of that," he added.
With a location in Ponderay across the street from Walmart, By Design Chiropractic aims to serve the greater Bonner County area to improve the quality of life of all of its citizens.
The community is invited to join Greater Sandpoint Chamber officials in welcoming By Design Chiropractic to the organization.
For more information on their services they offer visit them at 477181 U.S. 95, Suite B; or go online to www.sandpointchirocare.com.
Recent Headlines
---