Reclaim Idaho visiting Sandpoint for 'Yes on 1' campaign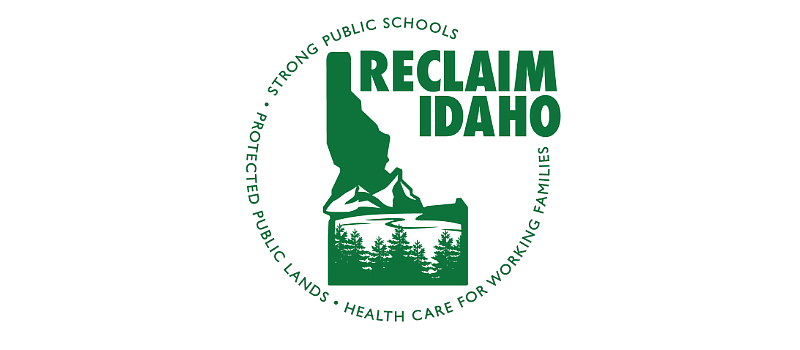 |
August 26, 2022 1:00 AM
SANDPOINT — Organizers and volunteers with the non-partisan grassroots organization Reclaim Idaho will continue their "Yes On 1" campaign with a meet-and-greet event today in Sandpoint.
Reclaim Idaho and Sandpoint native Luke Mayville, as well as local teachers and volunteers, will speak about the Quality Education Act ballot initiative and the future of Idaho public school funding. The event will be held at the bar and restaurant at 113 Main Street (in the former Truby's building) from 3-6 p.m.  
The Quality Education Act — which will appear on the November ballot as "Proposition 1" — would raise $323 million a year in support of strong K-12 programs and better pay for teachers and support staff. The measure would be paid for by restoring Idaho's corporate tax rate to 8% — the rate that existed from 1987 until 2000 — and by adding a new income tax on earnings above $250,000 a year for an individual or $500,000 a year for a married couple. 
Idaho ranks last among 50 states in education funding per student. School districts across the state, especially in  rural areas, lack stable funding for a wide range of programs—including programs like welding, carpentry, and  agricultural science that provide students with job-ready skills. 
As of June 15, there were over 700 vacant teaching positions in Idaho, and many school administrators reported that they had received few or no applications for vacant positions. According to a 2022 report by the National Education Association, Idaho teachers are paid far less than teachers in neighboring states. On average,  a teacher in Idaho earns $8,000 less than in Wyoming, $16,000 less than in Oregon, and $27,000 less than in Washington. A 2022 survey by the National Education Association found that 51% of Idaho teachers are  considering leaving the profession.  
Reclaim Idaho is the nonpartisan, volunteer-driven organization that spearheaded the Medicaid  Expansion ballot initiative. The measure passed with 61% of the statewide vote. In addition to providing  healthcare to over 100,000 Idahoans, Medicaid Expansion is bringing back over $400 million annually in federal  funds to Idaho, shoring up Idaho's rural hospitals, and creating thousands of jobs around the state.
Recent Headlines
---