LPOSD urges bus safety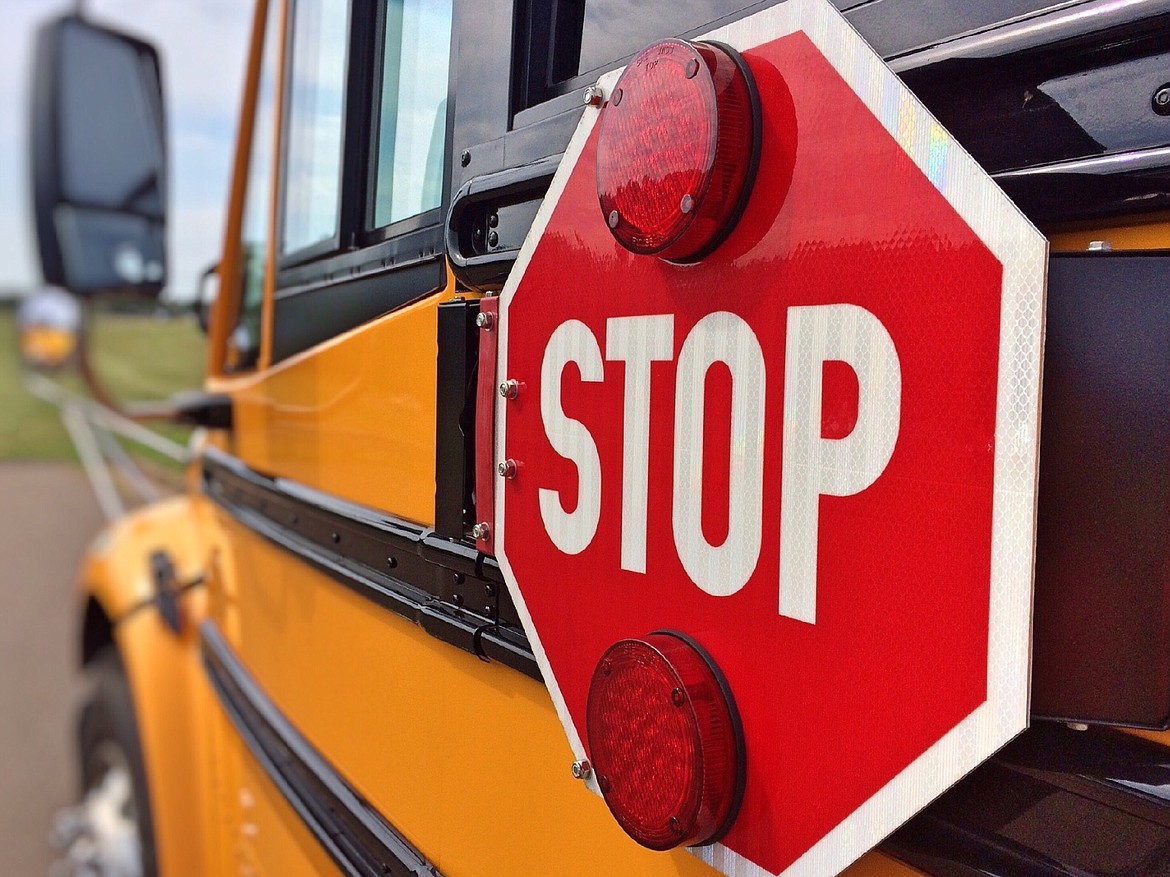 Lake Pend Oreille School District buses are set to hit the road with the start of school on Sept. 6. And that has district transportation officials wanting to ensure area drivers know the rules to boost safety for students and drivers alike.
(Photo by WOKANDAPIX via PIXABAY)
|
August 27, 2022 1:00 AM
SANDPOINT – Lake Pend Oreille School District buses are set to hit the road with the start of school on Sept. 6.
And that has LPOSD transportation officials wanting to ensure area drivers know the rules to boost safety for students and drivers alike.
"What do all of the lights on the bus mean and how should drivers react to the lights when they are activated?" James Koehler, LPOSD transportation director, said "What do flashing yellow lights on a school bus mean? … What do flashing red lights on a school bus mean?"
Knowing the answers to those questions, and more, will help keep district students safe and drivers out of trouble when school starts up again, Koehler said.
A school bus will turn on its flashing yellow lights about 200 feet before a bus stop to warn drivers to slow down and be ready to stop. On a highway, the distance is greater than 200 feet to allow fast-moving traffic more time to stop.
Koehler said the district's school buses transport over 900 students to and from school each day. There are 35 school bus routes covering 2,500 miles per day on Bonner County's roads and highways.
Key among laws drivers need to be aware of is that it is illegal — and dangerous — to pass a stopped school bus when red lights on top of the bus are flashing and the stop arm is activated. The flashing lights mean that students are either getting on or off and drivers need to stop at least 20 feet back from the bus.
"Drivers in Bonner County are typically safe and courteous to our school buses
and follow the rules," Koehler said.
However, last year LPOSD bus drivers had 47 stop arm violations — up from 30 incidents reported the year prior.
Some LPOSD school buses are equipped with cameras to record stop arm violations, a feature that will be included in all future buses purchased by the district. Stop arm violation carries a fine of at least $200 for a first offense, $400 for a second offense, and $600 for a third offense. Koehler said drivers need to be aware that if they're on a road with three or fewer lanes, all traffic going both directions is required to stop when the stop arm comes out. On roads with four lanes or more, traffic going in the same direction as the bus must stop, but traffic coming toward the bus can keep moving.
In some situations, especially on highways with fast-moving traffic, it is safer for the bus
to use its turn signal and exit off the highway onto the intersecting road where
students are waiting. The bus then uses its turn signal back onto the highway after the
student is loaded or unloaded. In this case, the red eight-way flashing lights and stop arm
are not activated and traffic may proceed past the bus, he said.
Koehler said parents also should remember that to ensure student safety, preschool and kindergarten students must be met by a parent at their assigned bus stop. Furthermore, school ends 40 minutes early on Wednesday so parents meeting students at bus stops must be there 40 minutes earlier than normal. If parents aren't there to meet students, kindergarten students will have to stay on the bus and could be returned to their school to ensure their safety.
If you have a student riding the school bus this year and need bus route information
such as pick up/drop off times and locations, please call the LPOSD Transportation Department
prior to the first day of school. They can be reached at 208-263-3522.
Recent Headlines
---