Bonner County History - Dec. 1, 2022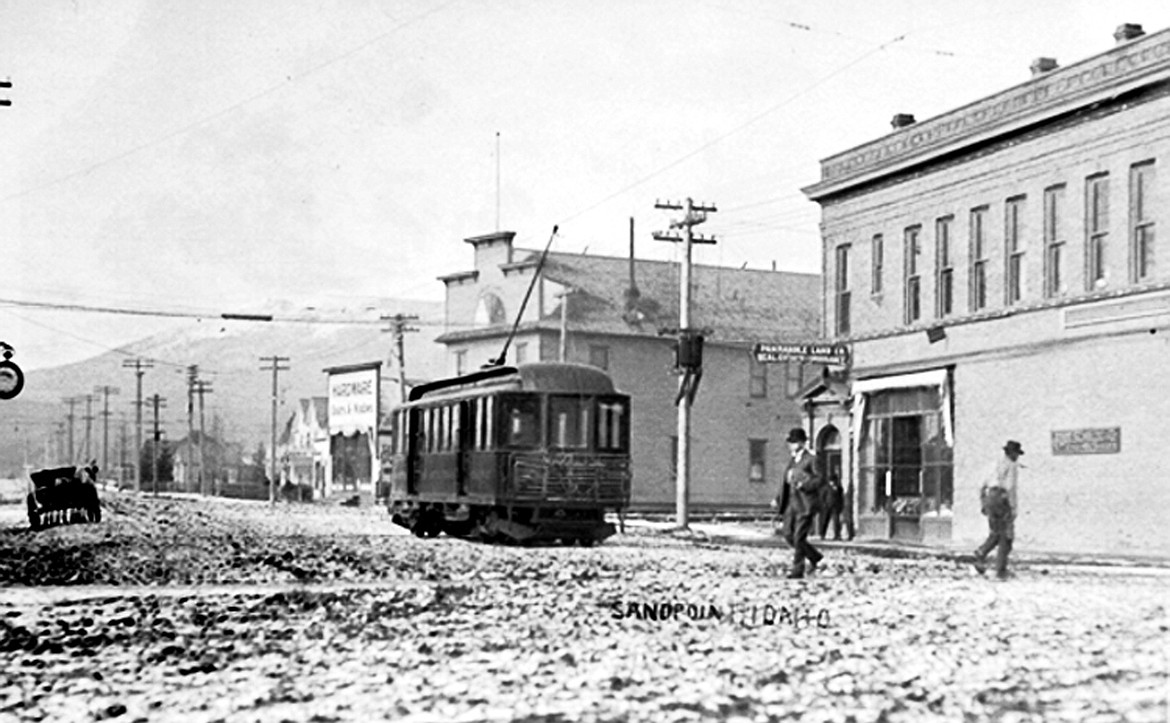 |
December 1, 2022 1:00 AM
Brought to you by the
Bonner County Historical
Society and Museum
611 S. Ella Ave., Sandpoint, Idaho, 83864
208-263-2344
50 Years Ago
Sandpoint News-Bulletin
Dec. 1, 1972 – BELL RINGERS ON THE JOB
For the first time, Sandpoint has a Salvation Army bell ringer, making an appearance Friday in front of the Ross Rexall store (Note: in 2022, site of Bluebird Bakery, First and Cedar). Jim Tinsman, chairman of the project, said the bell ringer and bucket will be a regular Sandpoint feature from here on, moving around the business area until Christmas. Butch Perry and Ross Ekwortzell are the bell ringers.
•••
TREE RAISING A COOPERATIVE JOB
The annual Christmas tree raising at First and Cedar took place Nov. 21, a cooperative effort. The 22-year old spruce grown by Frank A. Finney was donated by Shadow Mountain Belle Ranch. Pack River Lumber Co. hauled the tree to Sandpoint in a truck driven by Brad Littleton, with Ed Nettleton supervising its arrival. Ralph L. Chicks and Dick Sherwood of Pacific Power and Light Co. used a line truck to lift the tree into place. Bonner Building Supply provided boards and nails for the stand. Lights were arranged for by the Retail Merchants Committee. PP & L helped string them on the tree, aided by Police Chief George Elliott and city supervisor Vern Leckner. By dark, the lights were on and the tree glowed with holiday brilliance.
•••
SHS LISTS HONOR ROLL FOR QUARTER
18 SHS students made first quarter high honor roll: Debbie Bush, Jamie Fallat, Eric Taylor, Alison Grorud, Kathy Grorud, Linda Jasman, Matt Kirking, Marrilyn Snyder, Doug Madsen, Donna Jo Leonard, Kimberly Rehm, Robert Page, Kim Raynor, Karen Sands, Linda Rogers, Duane Skeel, Jody Wahlgren, Kaye Wenig.
100 Years Ago
Pend d'Oreille Review
Dec. 1, 1922 – INMATES THANKSGIVING
Sheriff Kirkpatrick served turkey dinner yesterday (Thursday, Nov. 30) for eight jail inmates. That the Thanksgiving holiday passed quietly was evidenced by the fact that the jail did not get a call all day.

•••
THANKSGIVING DAY OBSERVED
Thanksgiving was marked with cloudy weather but with no fall of snow. Stores were all closed and a Sunday silence prevailed in the down town district. The day was generally observed with dinners and other social features. In his Thanksgiving sermon at the union service at the Presbyterian church, Rev. A.F. White of the Baptist church made an eloquent appeal for the survival of liberty as differentiated from license. A feature of the Thanksgiving service was the singing of "Ave Maria" by Mrs. O.F. Page, with clarinet obligato by Dr. Page.
•••
HIGH SCHOOL NOTES
Since the assembly hall is too small for general assemblies, the plan has been adopted by the high school to have class assemblies every two weeks.
The sophomores gave a dance at the K.P. hall, with music by the Peerless Three. The class raised several dollars to put in their treasury.
The high school orchestra will debut Dec. 4, playing for the Civic club at the Presbyterian church.
For more information, visit the museum online at bonnercountyhistory.org.
Recent Headlines
---