John Frank Oldfield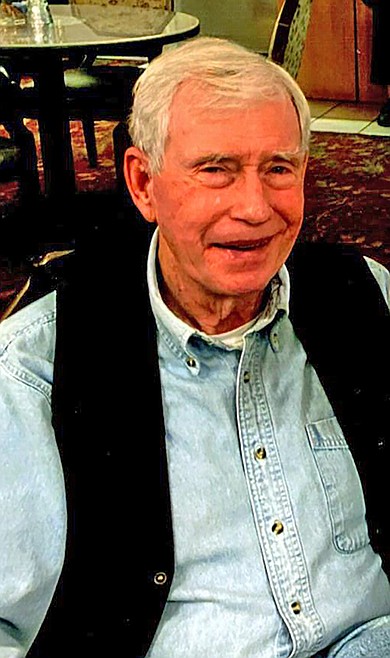 |
December 4, 2022 1:00 AM
John Frank Oldfield passed away on the morning of Monday, Nov. 14 in Coeur d'Alene, Idaho, at the age of 82. He was a resident of North Star Retirement Community for 2 years and of North Idaho for 17 years.
John was born in Colón, Panama, to Major General Homer Ray and Bertha Oldfield who were stationed there prior to the United States entering World War II. His dad was Chief of Staff for General "Hap" Arnold, Commander of the U.S. Army Air Force. As you can imagine the family spent time being transferred during the war until they settled in Burien, Wash.
John's teen years were spent in Burien and his alma mater was Highline High School.
John graduated from Washington State University in mechanical engineering and served in the Army from 1963 to 1967 where he served as a CO of the 54th Artillery. Upon leaving the service, he attended Stanford where he received a master's degree in engineering.
He worked for IBM and took an early retirement in the '80s and continued working as a systems engineer until he retired to North Idaho. Here in North Idaho, he pursued his lifelong passion, skiing, with his wife, Sharon at Schweitzer Mountain Ski Resort.
John was preceded in death by his half-brother, HR Oldfield Jr., a developer of microwave magnetron radar at the MIT Rad Lab; and his sister, Laurel Lee. John is survived by his wife, Sharon; and his two sons and their wives, Christopher and Rachel of Richmond, Virginia; and Brian, Emily, and his granddaughter, Charley, residents of Whidbey Island.
A memorial will be held in John Frank Oldfield's honor at First Baptist Church, 1230 Michigan St., Sandpoint, Idaho at 2 p.m. on Saturday, Dec. 10, 2022. In leu of flowers, you may contribute in his name to the Wounded Warrior Project (woundedwarriorproject.org) Schneidmiller House (hospiceofnorthidaho.org); or Sandpoint First Baptist Church.
Recent Headlines
---