Bonner County History - Dec. 6, 2022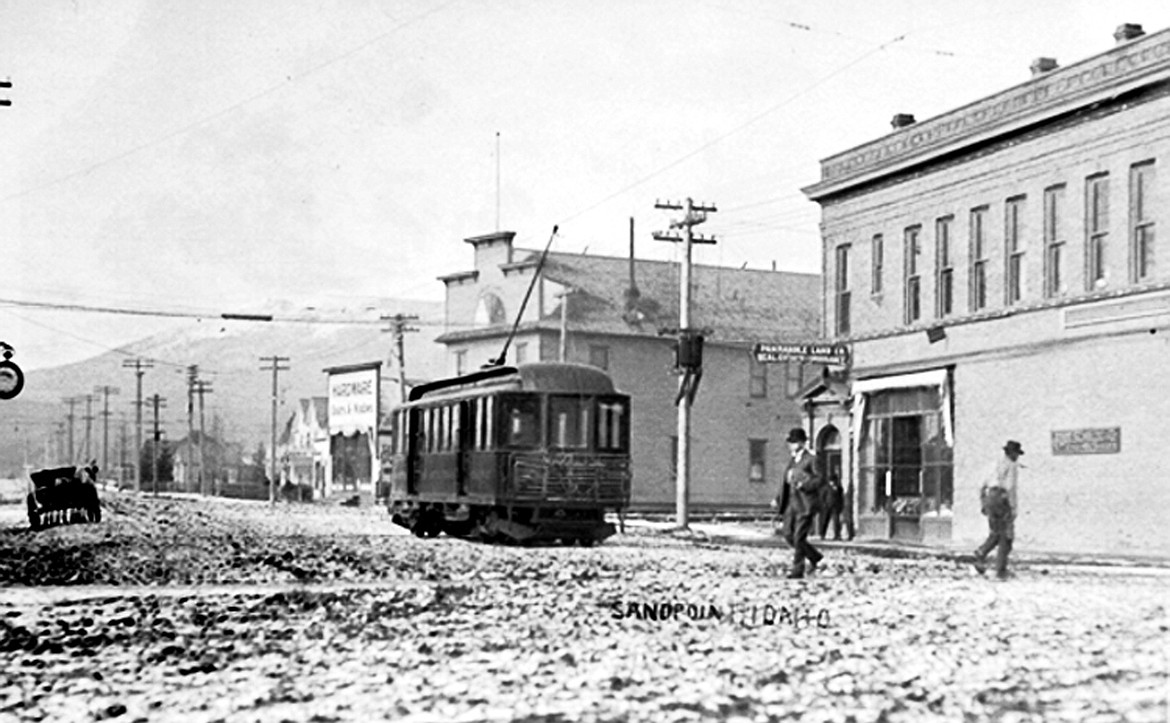 |
December 6, 2022 1:00 AM
Brought to you by the
Bonner County Historical
Society and Museum
611 S. Ella Ave., Sandpoint, Idaho, 83864
208-263-2344
50 Years Ago
Sandpoint News-Bulletin
Dec. 6, 1972 – NEW BROWNIES
Sandpoint's Troop 378 has nine new Brownie Girl Scouts: Cindy Nottingham, Sandy Currier, Jeri Self, Darla Dawson, Becky Budell, Rhonda Thurlow, Julie Imholte, Yvonne Crape and Paula Becker. The girls had their investiture ceremony at the home of leader Mrs. Dave Self. Mrs. Lee Budell is assistant leader.
•••
BROWN IS NEW COWBELLES PRESIDENT
Bonner County Cattlemen and Bonner County CowBelles held a combined business meeting and card party in the home of Mr. and Mrs. Raynold Davis. New CowBelle officers elected were: Marianne Brown, president; Mrs. Frances VanRossum, vice president and Mrs. Cathy Olson, secretary-treasurer. Prizes for cards went to Mrs. Susan Bristow, Mrs. Art Burnett, Glen Judge, Jim McNall and Delphine Coon.
•••
CHURCHES SET ECUMENICAL DINNER
A Dec. 10 ecumenical dinner and Christmas program is planned by United Methodist Church, St. Joseph's Catholic Church and St. Agnes' Episcopal Church. The program is being planned by church youth with the help of Rev. James Doak (Methodist), Rev. John O'Donovan (St. Joseph's), and Rev. Nolan Redman (St. Agnes). On the decorations committee are Ann Redman, Mrs. David Welch, Claire Travers and Frank Walkley; food committee: Eleanor Wilson, Eloise Hersman, Ruth Method and Win Fontaine; program committee: Edie McCormick, Polly Picard and Hazel Hall. Co-chairmen are Mrs. Sally Hart and Mrs. Gordon (Irene) Sundquist.
100 Years Ago
Northern Idaho News
Dec. 6, 1922 – NEWS FROM SELLE
Saturday night's snow storm surprised everyone.
The carnival and play in Surby's hall was well attended and everybody reports an excellent time.
•••
FINDS CONDITIONS BAD IN HOMELAND
Joe Willi is home after a six months sojourn in Germany, visiting his mother and three brothers who reside in Fuerfeld, province of Hessia. He pictures conditions in Germany as almost as bad as they possibly can be, in consequence of the war. When he arrived there six months ago, the exchange rate for American money was 280 marks for a dollar; when he left, the rate had increased to 7000 marks per dollar. Mr. Willi says millions in the country are not getting enough to eat and, due to the scarcity of coal, also suffer from the cold. He poohs at suggestions that Germany is preparing for another war, believing her absolutely unable financially or physically to undertake it. Mr. Willi is a veteran of the world war, but during his service in the army overseas was unable to see his home and relatives, hence his recent trip.
•••
SALVATION ARMY CHRISTMAS DRIVE
Captain Pedersen of the Salvation Army reports he distributed 46 dinners to the needy of Sandpoint Thanksgiving Day. He has now begun his campaign for Christmas giving and hopes the good people of the city will give freely for the poor within their gates.
For more information, visit the museum online at bonnercountyhistory.org.
Recent Headlines
---