Frozen pipes cause service line break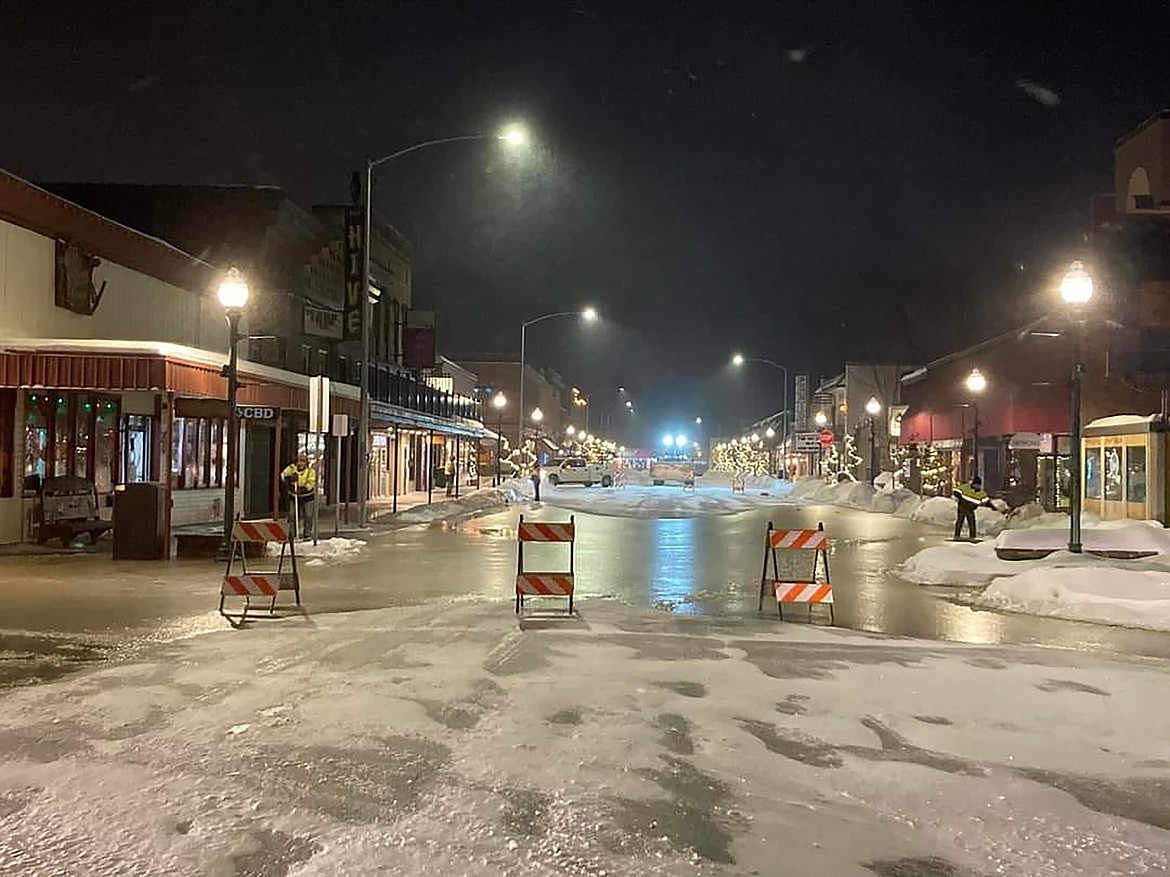 A service line break in downtown Sandpoint early Friday morning led to a flooded street and water being shut off to some businesses in the area of First and Church while crews responded to isolate and fix the break.
(Photo courtesy CITY OF SANDPOINT)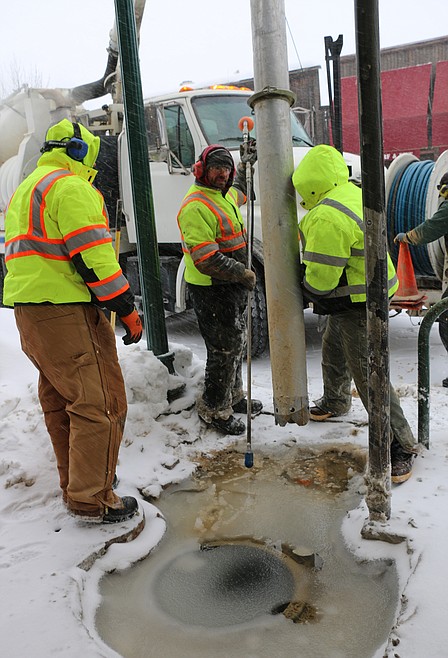 Sandpoint crews work to fix a service line break in downtown Sandpoint Friday morning. Thought to have been caused by frozen pipes, the service line break led to a flooded street and water being shut off to some businesses until repairs could be made.
Previous
Next
|
December 24, 2022 1:00 AM
A service line froze in downtown Sandpoint early Friday morning, leading to a flooded street and water being shut off to some businesses while crews responded to isolate and fix the break.
A Nixle alert about the frozen line — and the closure of the intersection of First and Church — was sent out shortly before 7 a.m. warning residents the intersection was closed due to the incident. Drivers were asked to find alternate routes through downtown's core.
A second Nixle alert was sent out just before 12:30 p.m., advising that First Avenue was again open to drivers.
Sandpoint City Administrator Jennifer Stapleton said police, utility and street crews all responded quickly to the scene. They were able to isolate the service line break and begin repairs.
"Water was back on to our affected businesses within hours, thanks to our outstanding utilities crew," Stapleton said.
Stapleton praised the city's police, utilities and street crews for their quick response and actions to restore water to affected businesses and keep the community safe.
"We forgot it takes many types of first responders to keep a city functioning," she added.
In a separate post, Kate McAlister, Greater Sandpoint Chamber of Commerce president and CEO, encouraged the city's downtown businesses to alert Bonner Dispatch if they notice their pipes are frozen.
"The freezing can impact our service lines and, ultimately, your neighbors," said McAlister, who also serves on the Sandpoint City Council. "Together, we will get through this."
Bonner Dispatch can be reached at 208-265-5525.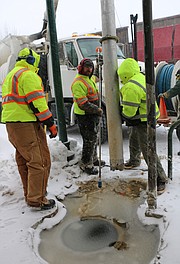 Recent Headlines
---