Doctor: Therapeutics making a difference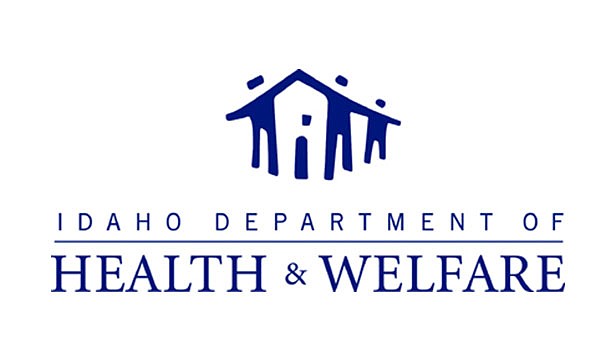 by
BILL BULEY
Hagadone News Network
|
February 2, 2022 1:00 AM
▶️ Listen to this article now.
An Idaho doctor on Tuesday outlined therapeutics for outpatient use believed to be effective against the omicron variant.
Department of Health and Welfare Dr. Kathryn Turner, deputy state epidemiologist, said Evusheld is a long-lasting monoclonal antibody that can protect those at very high risk from COVID.
"It's really an important product," she said during a media briefing. "It's one of those we're so happy to have."
She offered the analogy of hepatitis A and the immune globulin shots people used to get before long trips.
"Those immune globulin shots, this is the same idea," she said. "What you're doing is, you're giving yourself the antibody. It's what we call passive immunization."
She described Evusheld as a combination of two monoclonal antibodies packaged together to make them last six months or longer.
"This is an excellent protection," she said.
But Evusheld was only authorized for use in early September and is in short supply.
Hahn said it is prioritized for people who are severely immune comprised, such as someone fighting cancer, undergoing chemotherapy or receiving an organ transplant.
It has been shown to reduce the risk of infection by 77 percent, she said.
Hahn called it an "incredibly good thing for people who might not respond so well to the vaccine, or it can be used for people who cannot take the vaccine."
She said Sotrovimab, another monoclonal antibody, is for treatment of mild to moderate illness in high-risk people who are not sick enough to be hospitalized.
It is short acting, maybe 90 days, and could benefit those with lung or kidney disease or over the age of 65.
Hahn said it is effective against omicron.
"This monoclonal antibody is an excellent choice for people already sick with COVID," Hahn said.
But supply is limited.
The state's weekly allocation of Evusheld for the week of Jan. 17 was enough to treat 360 patients and with Sotrovimab, 102 patients.
The state has ordered all doses of Sotrovimab made available to it and has allocated the doses to clinics and healthcare systems in each of the seven local public health districts.
Hahn also outlined three antiviral medications.
She said Veklury is not distributed by the state. It is the only antiviral used directly for hospitalized patients and was only recently authorized for outpatient use. However, only hospitals that have outpatient pharmacies and clinics are being allowed to order it.
Paxlovid and Molnupiravir were purchased by the federal government and are sent to pharmacies.
Hahn said Paxlovid is the "preferred agent," an oral medication, that is "very effective" against COVID.
"Very good reductions in hospitalizations have been seen with this medication," she said.
Molnupiravir is the choice "if nothing else is available."
"Unfortunately, that is what we have the most of. It certainly is effective, but not as effective as some of the other options," Hahn said.
The DHW has tried hard to communicate with providers, "and a little bit to the public," about the therapeutics and their availability.
"We are ordering and using everything we can get and encouraging providers to order anything they think they can use," she said.
"Idaho will prioritize the equitable distribution of and access to COVID-19 therapeutics throughout the state and will help ensure these limited resources reach vulnerable and hard-hit communities," according to a statement from DHW.
There may be a vaccine coming that is more acceptable to those who have doubts about current options.
Novavax on Monday filed a request for emergency use authorization of its protein-based COVID-19 vaccine in the U.S.
"We believe our vaccine offers a differentiated option built on a well-understood protein-based vaccine platform that can be an alternative to the portfolio of available vaccines to help fight the COVID-19 pandemic," said Stanley C. Erck, Novavax president and chief executive officer.
Hahn said it is a "more traditional vaccine, if you will."
She people who have doubts about the current vaccines and wonder "what is this mRNA stuff," may feel safer getting the Novavax vaccine.
"It feels a little bit more traditional," she said. "I'm hopeful there might be a few folks who find this reassuring."
Recent Headlines
---