PE shoes for SHS students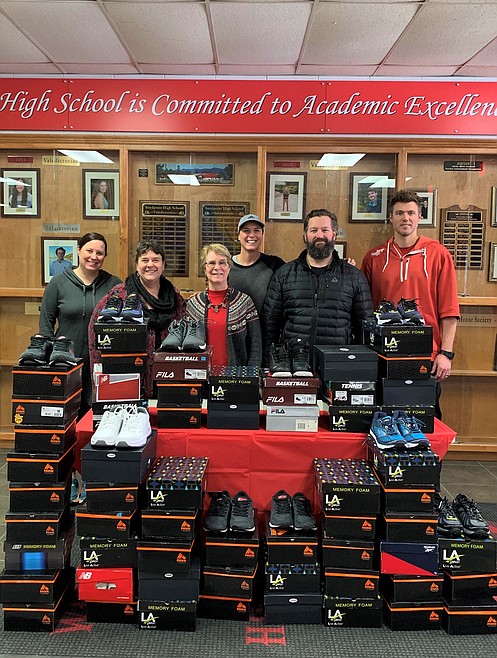 SHS staff and Big 5 Sporting Goods officials with PE shoes for SHS students.
(Courtesy photo SHS)
|
February 3, 2022 1:00 AM
SANDPOINT — Dozens of pairs of athletic shoes were delivered to Sandpoint High School thanks to a grant from the Ambrosiani-Pastore Foundation.
Each year, the school's physical education teachers try to acquire shoes for students in need, Jeralyn Mire, post-secondary transition counselor at SHS, said. In the past, SHS teachers would purchase the needed shoes. However, that wasn't necessary this year thanks to a grant from Ambrosiani Pastore Foundation and help from Big 5 Sporting Goods. That allowed the school to buy 59 pairs of PE shoes for students, Mire said.
"This was a huge need in our school and it would not have been possible without the grant or without the extreme discount Big 5 provided," Mire said.
Having the shoes to give to students in need is huge, PE teacher Karen Alsager said.
"This will allow us to offer shoes and hand them out as needed, it's a huge relief and we are so grateful," Alsager said.
Recent Headlines
---