Bill would add COVID injuries to workers compensation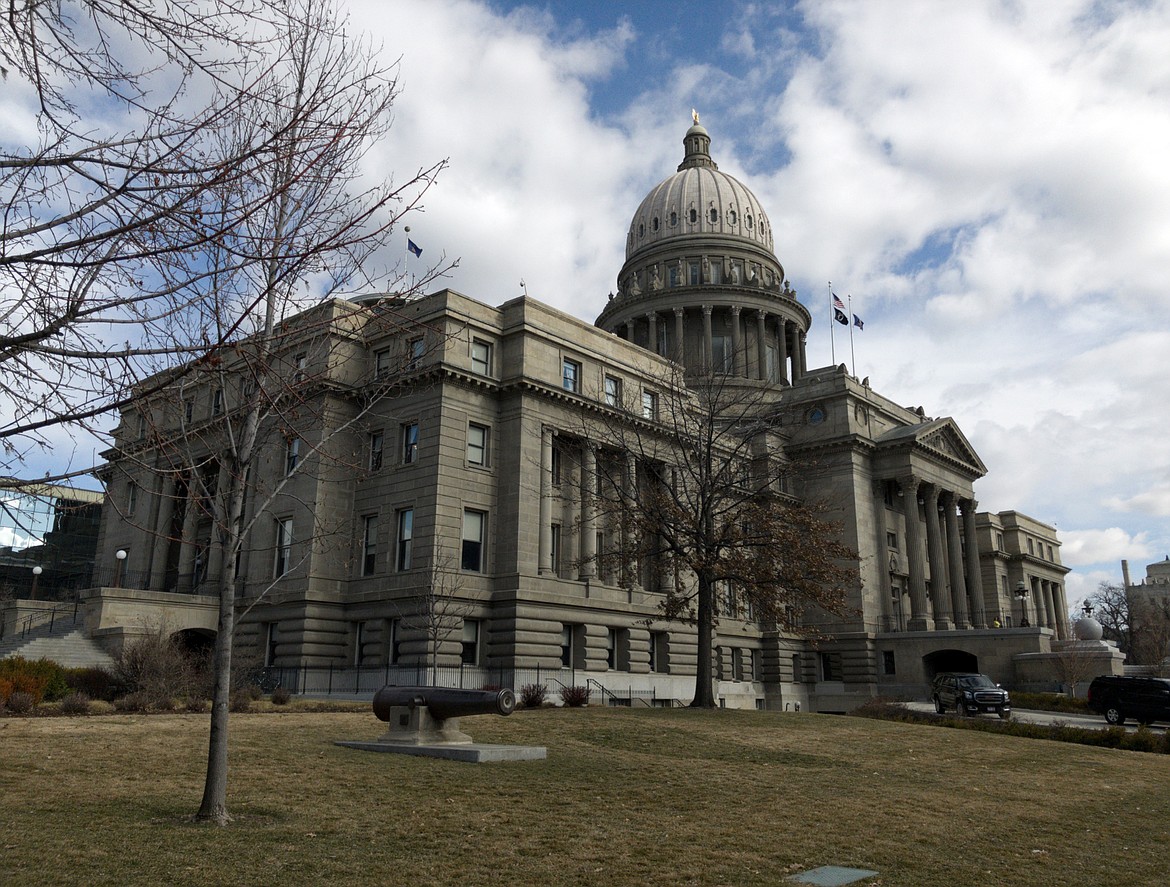 (Hagadone News Network file photo) The Idaho State Capitol Building
by
ABIGAIL GRANT Contributing Writer
|
February 4, 2022 1:00 AM
▶️ Listen to this article now.
House Bill 464, on workers compensation, was presented in front of the House Commerce & Human Resources Committee in the hopes to incorporate COVID-19 vaccination-related accidents and injuries to the legislation.
Rep. Bruce Skaug, an attorney with experience in worker's compensation, kicked off the presentation by bringing reassurance on what House Bill 464 entails and said there has been confusion regarding denied vaccine injury claims.
"We get a lot of these different claims. Most of them are minor," said Skaug. "People call up and say they had a reaction to the shot, they missed a couple of weeks of work, but the insurance company decided not to cover it."
With HB464 the confusion would be eliminated due to Insurance adjusters, he said. "I think there will be less litigation than we have now."
HB464 applies to workers who are required to get the COVID-19 vaccine by their employer, and who later suffer from an adverse reaction or injury. It includes Idahoans who wanted the vaccine and those who got it in order to keep their job.
Workers compensation includes; wage loss, medical bills, and disability benefits, said Skaug.
"It by no means makes anyone rich, '' he said. "It takes care of that employee so that they can get back to work and not lose everything they own during their recovery."
Following Rep. Skaug were five individuals who testified, both to withstand and advance House Bill 464.
Craig Campbelle from District 20 responded by saying that HB464 does not respect the individual right of an Idaho citizen.
"Men are not free and equal if they can be deemed essential and nonessential, vaccinated and unvaccinated," Campbelle said.
"You have to fix the system that damages the citizens in the first place, not compensate them for the damage after it's done," he said.
Sarah Clendenon, representing Health Freedom Idaho said that "for someone to be able to prove that they have been injured by a vaccine is almost impossible, and in my opinion they will never see a workman's compensation."
Clendenon described HB464 as a "crumbs" bill.
"It is giving our rights to the government and then begging for some crumbs back," said Clendenon. "We're either free people with inherent rights, or we're slaves who have to come back and beg to get some of our freedoms back."
Alex LaBeau, President of the Idaho Association of Commerce & Industry has worked closely with Rep. Skaug to create a piece of legislation that they feel is appropriate for these types of incidents where employers have a situation where they have to be vaccinated.
"It is a fair process, '' said LaBeau. "Workers compensation is different from the court system. The amount of evidence you need is a lot lower than what you need at a court claim, the payments are a lot faster and are better for employers because of the quick resolution and process."
Skaug revisited the podium following the five individuals who testified on HB464 stating, "This isn't a bill for or against the COVID vaccination. This is about helping people who happen to be injured by the vaccination. This bill helps clarify the coverage for someone who's injured by the vaccine. I think it's good legislation for all parties involved."
Lawmakers on the panel want to ensure that the people of Idaho who are injured by the COVID-19 vaccination get compensation for lost wages and expenses.
"We've had situations where people were injured," said Rep. Lori McCann. "I'm concerned if we don't do something, they'll be injured and not covered."
Members of the House Commerce & Human Resources Committee passed House Bill 464 and sent it to the House floor for further debate.
Abigail Grant is an intern with the University of Idaho McClure Center for Public Policy Research and the UI JAMM News Service.
Recent Headlines
---