NIC draft report submitted, review underway
North Idaho College has until Friday to review the draft report for corrections from its accreditation organization.
The college is under review by the Northwest Commission on Colleges and Universities after two complaint letters were sent to the NWCCU by the Kootenai County Task Force on Human Relations and the Spokane, Bonner and Boundary County Human Rights task forces.
The task forces initially cited the actions of Board Chair Todd Banducci, Trustee Greg McKenzie and former Trustee Michael Barnes, calling their actions "counter to civil and human rights and civil liberties protected by the United States Constitution, Federal laws, Idaho laws and NIC policies for all NIC employees and students."
The NWCCU conducted a virtual fact-finding visit to the college on Jan. 18, which included meetings with the NIC board of trustees, administration, foundation members, faculty assembly, staff assembly and faculty senate chairs. It also held separate open forums with students, staff and faculty.
On Friday the NWCCU announced the peer review evaluation panel submitted a report of its findings of facts and circumstances pertaining to complaints against NIC, along with recommendations related to the college's governance and administration, institutional integrity, financial sustainability, human resources and their impacts on student success and learning outcomes.
The report is based upon findings from the meetings, additional documents and reports, and comments submitted by individuals affiliated with NIC.
"We are tremendously appreciative of the panel's work, which included a comprehensive and in-depth review of the institution," NWCCU President Sonny Ramaswamy said.
NIC Interim President Michael Sebaaly and Accreditation Liaison Officer Steve Kurtz have until Friday to review the report for corrections of factual information.
The NWCCU board of commissioners will be convened shortly after that to review the final report and recommendations. A "Letter of Action" and the final report will be sent to NIC.
The college will have a timeline to provide evidence addressing the panel's findings and demonstrate that it meets NWCCU's standards for accreditation, eligibility requirements, policies and applicable federal regulations.
On Monday, Sebaaly wrote in an email to the college that he's prohibited from sharing or publicizing any information contained in the draft report per federal regulations and NWCUU guidelines, but will share the final report once it's received.
"The panel appreciates the NIC community's passionate engagement and the support of NIC and NWCCU staff in undertaking our review," said Marc Johnson, chair of the panel and former president of the University of Nevada-Reno.
TRUSTEE TIMELINE
The college board of trustees is also seeking an appointee for Zone 5, which is vacant following the resignation of Barnes.
Applications must be received by the college by 5 p.m. on Wednesday. There were six applicants as of Monday afternoon. To see a zoning map, visit: nic.edu/board
The next board meeting is Feb. 23. Applicants are expected to be interviewed at that meeting.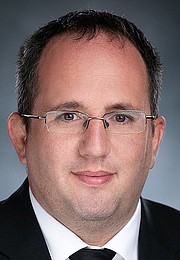 Recent Headlines
---