Training mixes oil and ice to boost skills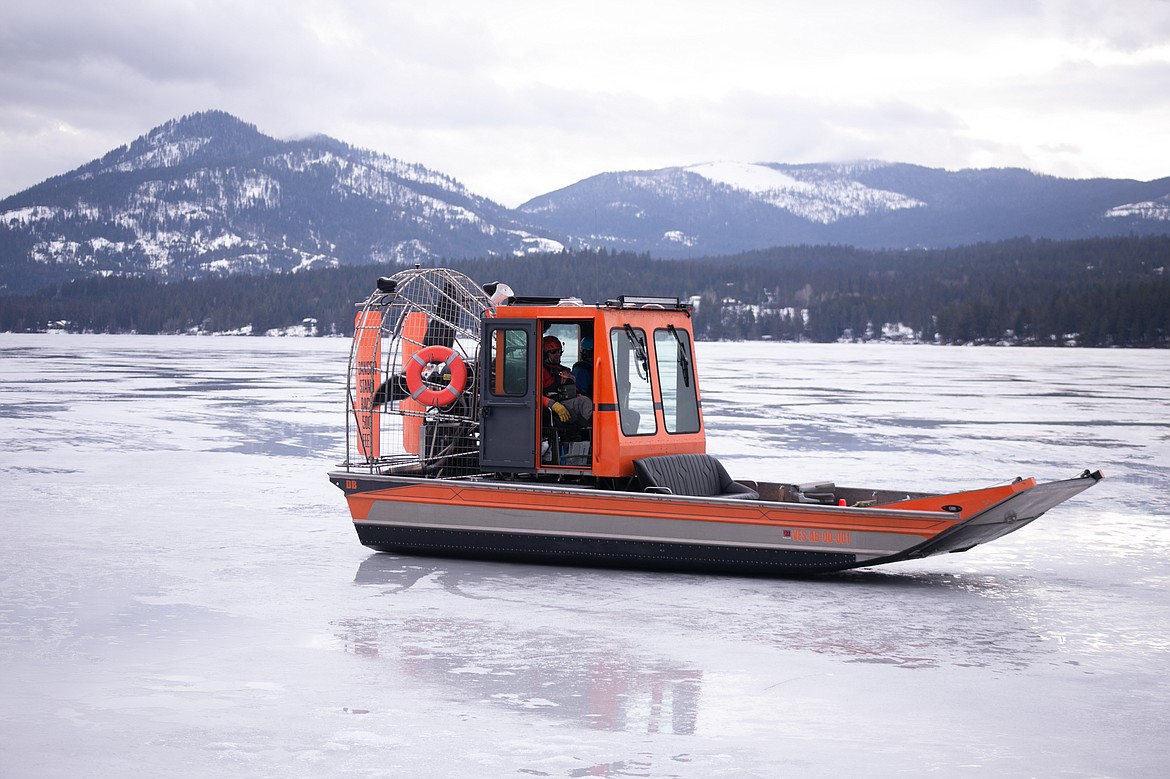 Laura Klein and Ben Schmidt return to the shore of Cocolalla Lake in an airboat on Thursday after completing one of three training exercises put on by Whitewater Rescue Institute, and organized by BNSF Railway.
(Photo by ANNISA KEITH)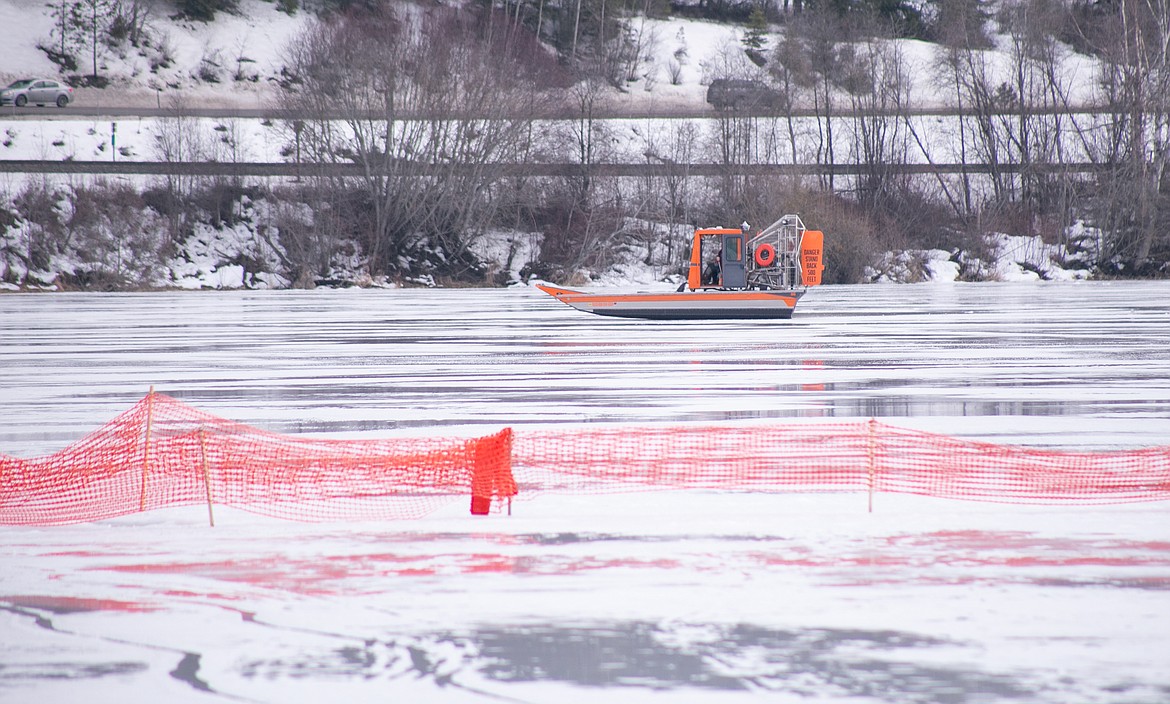 First responder training from Whitewater Rescue Institute wrapped up its two-day session on Thursday at Cocolalla Lake. Participants learned how to pull people and objects from under the ice in the event of a breakthrough. Self-rescue, teammate support and oil recovery techniques were also covered as part of the training.
Previous
Next
by
ANNISA KEITH
Staff Writer
|
February 18, 2022 1:00 AM
COCOLALLA — Bonner County's first responders are gaining expertise in winter search and rescue capabilities.
Local first responders took part in a two-day training at Cocolalla Lake focusing on skill development for locating and handling hazardous spills in the winter months.
The training was organized by BNSF Railway in partnership with Montana-based Whitewater Rescue Institute, which specializes in rescue training and inland oil spill response.
"It's for fire, EMS, police, whoever would respond to an accident," Bob Howard, director of Emergency Services, said Thursday. "Several years ago we partnered with BNSF because they have rail throughout our county and have been very good at creating local partnerships if we have to respond to any kind of rail access."
Orange cones and netting posed as obstacles on the icy surface of Cocolalla Lake. Participants navigated the obstacles using an airboat in one of the three stations in the training.
An airboat is a watercraft that does not have a motorized engine that hangs in the water. Instead, the craft is propelled by a large fan fixed to the back of the craft. Airboats can launch from a boat ramp in the winter months when bodies of water are covered by ice. The craft is owned by BNSF and was launched from City Beach in 2019 as a part of a prior winter training exercise.
In addition, first responders learned techniques used to pull living and nonliving things from the ice in the event of a breakthrough. Members of Whitewater donned dry suits and volunteered to be pulled from the icy lake as part of the training.

The training drills also provided first responders with education on how to effectively clean up contamination from an iced-over body of water. According to information from BNSF, 125,000 first responders have been equipped with safety training and education since 1996. Training is free to first responders and emergency personnel.
"As part of BNSF's ongoing commitment to safety, we conducted a hands-on winter weather training event with first responders," said Lena Kent, BNSF's general director of public affairs on Thursday. "We want to ensure that we can work with communities and respond quickly in the unlikely event that a hazmat emergency occurs"
The training emphasized techniques involving oil-spills that are trapped below a layer of ice. In a clean-up operation like this, first responders will begin by cutting a large hole in the ice. Then the oil, or other form of contamination, will rise to the surface of the hole where it can be removed. Blocks of ice can function as a type of boom that guides the contaminants to the hole, aiding in clean up effectiveness.
"Airboats are a vital tool in ice operations and rescues," Kent said. "Additionally, participants received hand-on practice with self-rescue, teammate support and oil recovery techniques."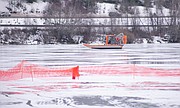 Recent Headlines
---