Riley Cain Hadeen, 27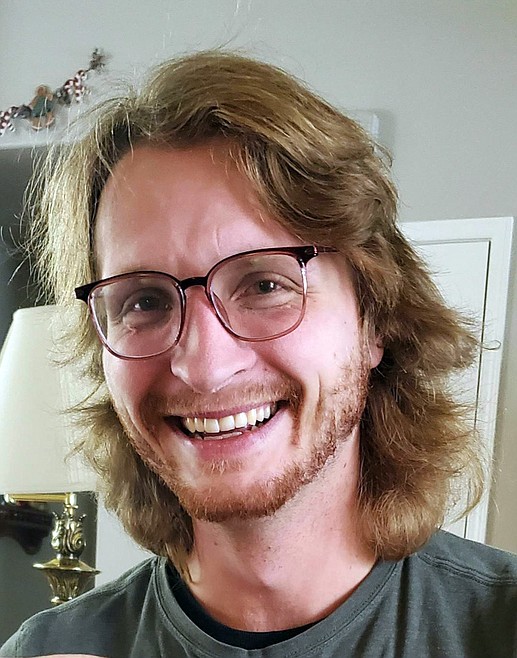 |
January 5, 2022 1:00 AM
Riley Cain Hadeen, 27, of Sandpoint, Idaho, passed away on Dec. 26, 2021, while snowboarding on Schweitzer Mountain.
He was born May 17, 1994, in Rapid City, South Dakota, but grew up in Sandpoint. He recently completed his electrician's apprenticeship and worked for Energy Electric. He earned his associates degree from North Idaho College where he specialized in journalism and worked for The Sentinel newspaper. Riley played lacrosse, ran cross country and was an avid hiker skier and snowboarder who loved the outdoors. His zest for life, for adventure, for his family and his friends made up a big part of who he was. He was kind-hearted, quirky, honest, unpretentious, humble, compassionate, curious, funny, inquisitive, and willing to try anything. He squeezed a lifetime into his 27 years.

Riley would agree with John Muir who said, "The world is big, and I want to have a good look at it before it gets dark." Riley did. He embraced life to its fullest, focusing on friends, family, and experiences rather than fortune or fame. Riley was full of joy, spontaneous, and reveled in taking the road less traveled. Loved by all. Reviled by none. He is missed by those honored to know him.
He was preceded in death by his father, Timothy Hadeen; and his grandfathers, Richard Schuller and William Hadeen. He is survived by his mother, Catherine Jane Schuller (Don Otis); brother, Nicholas Hadeen (Lisa); his nephew, (Liam Riley) and niece (Neyla Grace); stepmother, Shirley Hadeen (William Kolnsberg and Amanda Dexter); his grandmothers, Janet Schuller, and Wanda Hadeen; and many aunts, uncles, cousins, and friends.
We invite friends and family to join us in celebrating Riley's life from 4-6 p.m. on Saturday, Jan. 8, 2022, at Sandpoint Business & Event Center, 102 S. South Euclid, in Sandpoint.
In lieu of flowers the family requests donations to Schweitzer Ski Patrol, 10000 Schweitzer Mountain Road Sandpoint, ID 83864
Family and friends are invited to sign Riley's online guest book at coffeltfuneral.com
Arrangements are under the care of Coffelt Funeral Service.
Recent Headlines
---