ITA invites community to help save trails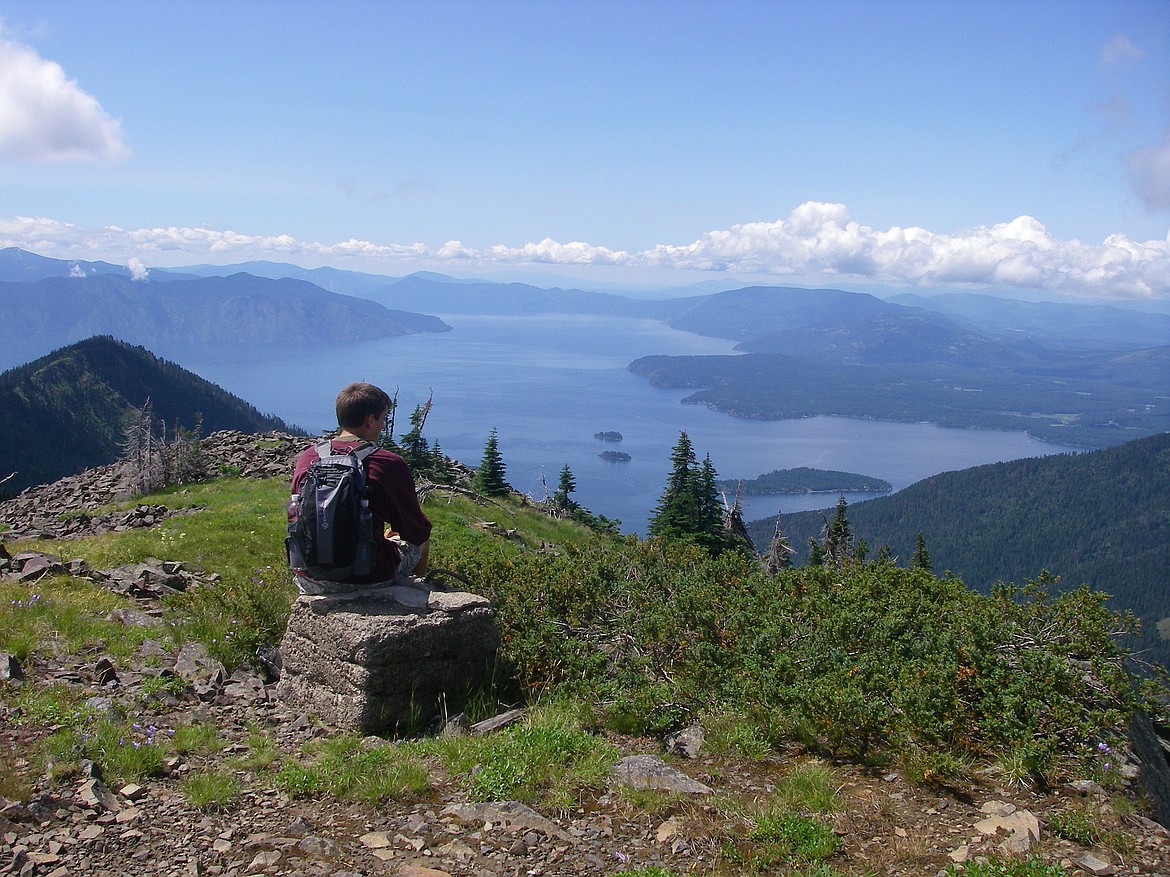 The Idaho Trails Association is seeking the support of community members and businesses to help save area trails.
(Photo courtesy IDAHO TRAILS ASSOCIATION)
SANDPOINT – Community members and businesses have an opportunity to save area trails before it's too late.
The Idaho Trails Association has set their agenda for 2022 and all are welcome to participate.
"Our trails are an incredibly valuable asset. We have 10,000 miles of non-motorized hiking trails in the state of Idaho," said Tom Dabrowski, president of the Idaho Trails Association. "The problem is, our trails are not being maintained. … Because of federal rules, if it's abandoned, it's gone forever."
Dabrowski said there is a lack of funding for non-motorized trails; and efforts to maintain non-motorized trails come from donations and the help of volunteers.
"We have thousands of miles of motorized trails, but they're maintained through gas licensing fees. There's no money for non-motorized trails," Dabrowski said. "At ITA, we put together projects to get volunteers to work on these trails."
ITA has 60 projects on the group's 2022 agenda, 17 of which are in North Idaho. Projects vary from day trips to week-long backpacking excursions into Idaho's backcountry. Also offered are women- and youth-only projects.
"We go out and we work in the dirt and we do that with volunteers," Dabrowski said.
Youth projects are free to those who want to participate. Children below the age of 14 must be accompanied by a chaperone. ITA organizes "fully-supported" projects that include prepared meals and baggage transportation.
"Which means, we'll haul you into the wilderness, we take all your gear in, we provide the food," Dabrowski said.
ITA determines which trails are most in need of maintenance with the help of outdoor recreationists. "Trail rReporters" can provide information about the condition of non-motorized trails to the ITA on their website.
"Outdoor recreation brings in as much revenue to the state of Idaho as agriculture," Dabrowski said.
Dabrowski cited a 2018 study showing that state trails bring in $7.8 million per year in revenue.
Because ITA is a non-funded organization, volunteers and monetary donations are always being accepted. Those interested in contributing can find more information about ITA's projects at IdahoTrailsAssociation.org.
Recent Headlines
---